See how your merchants are doing at a glance using the Dashboard.
Overview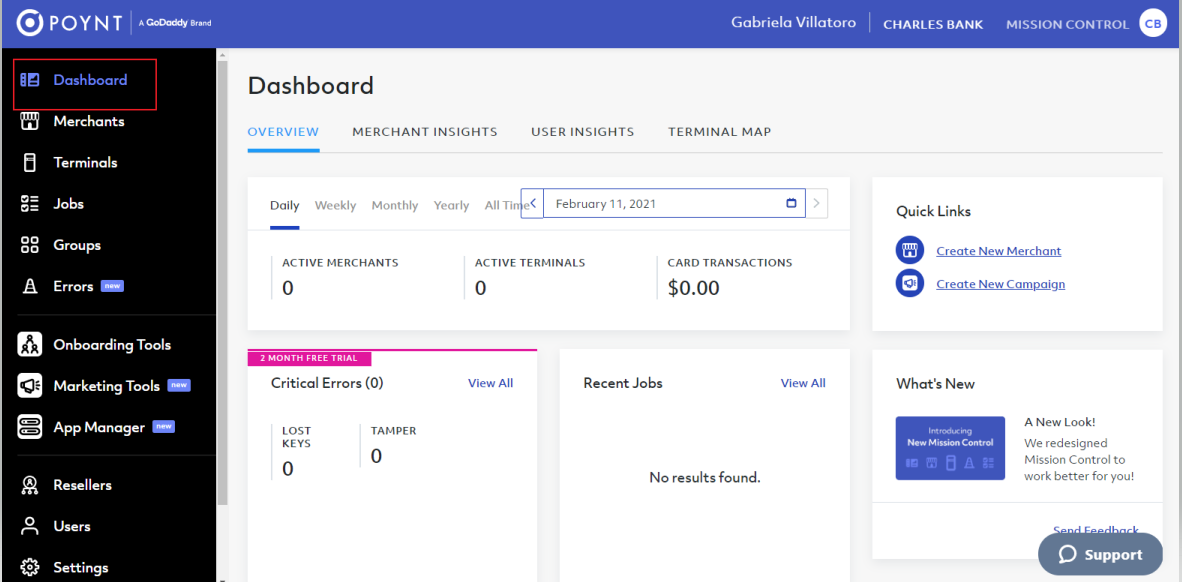 See the number of active merchants and terminals for the chosen time frame. See the most critical errors so you can proactively reach out to merchants to resolve the issue.
You can also also view a list of pending jobs, as well as which merchants are awaiting onboarding and activation.
Merchant Insights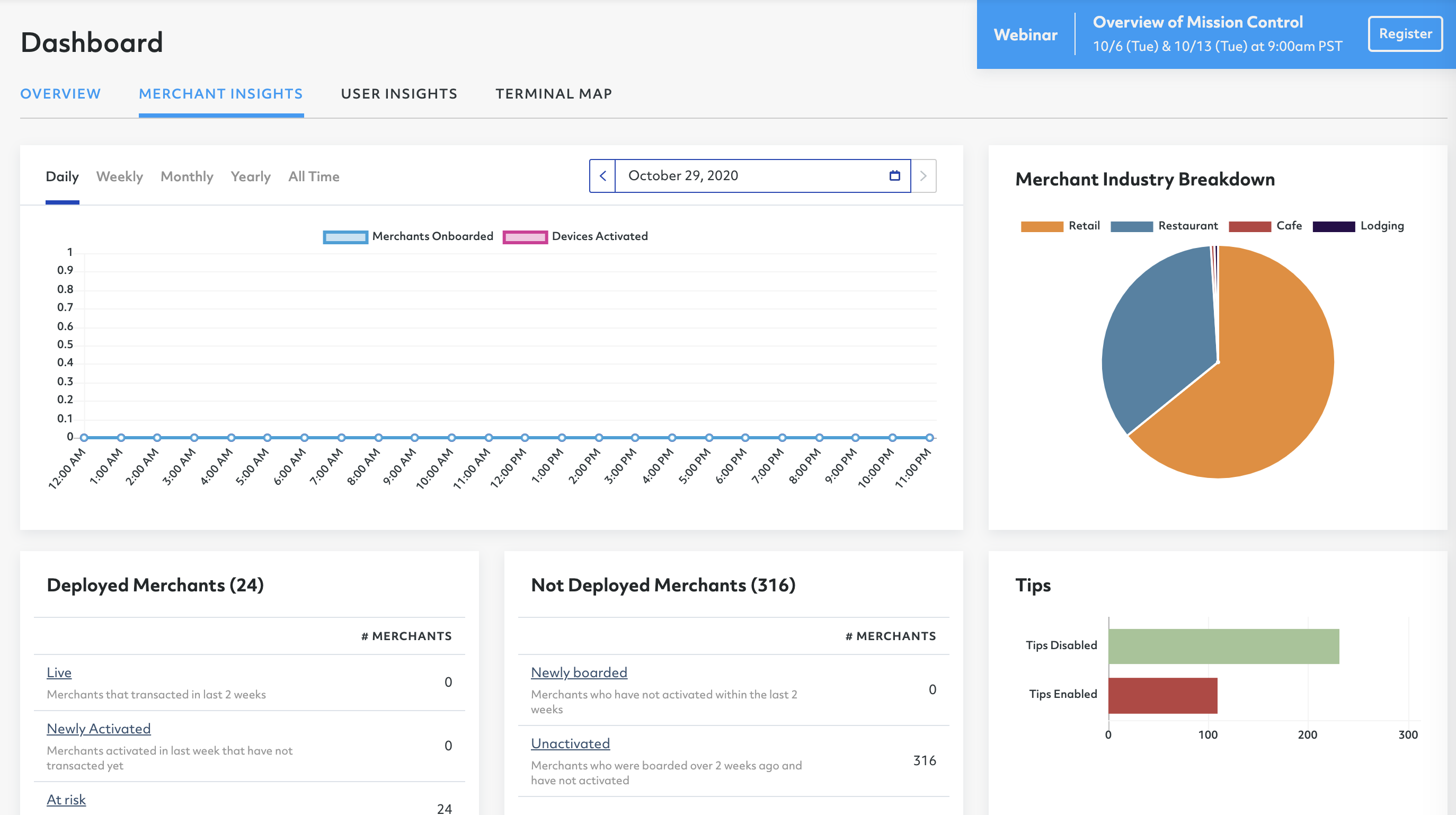 Drill down further into your pending and live merchants. View the breakdown of your merchants by industry. This will also give you details on which merchants have on-onboarded but have not had any terminals activated, or have had any transactions. This will proactively help you reach out to merchants who have been activated, but have not transacted in at two weeks.
User Insights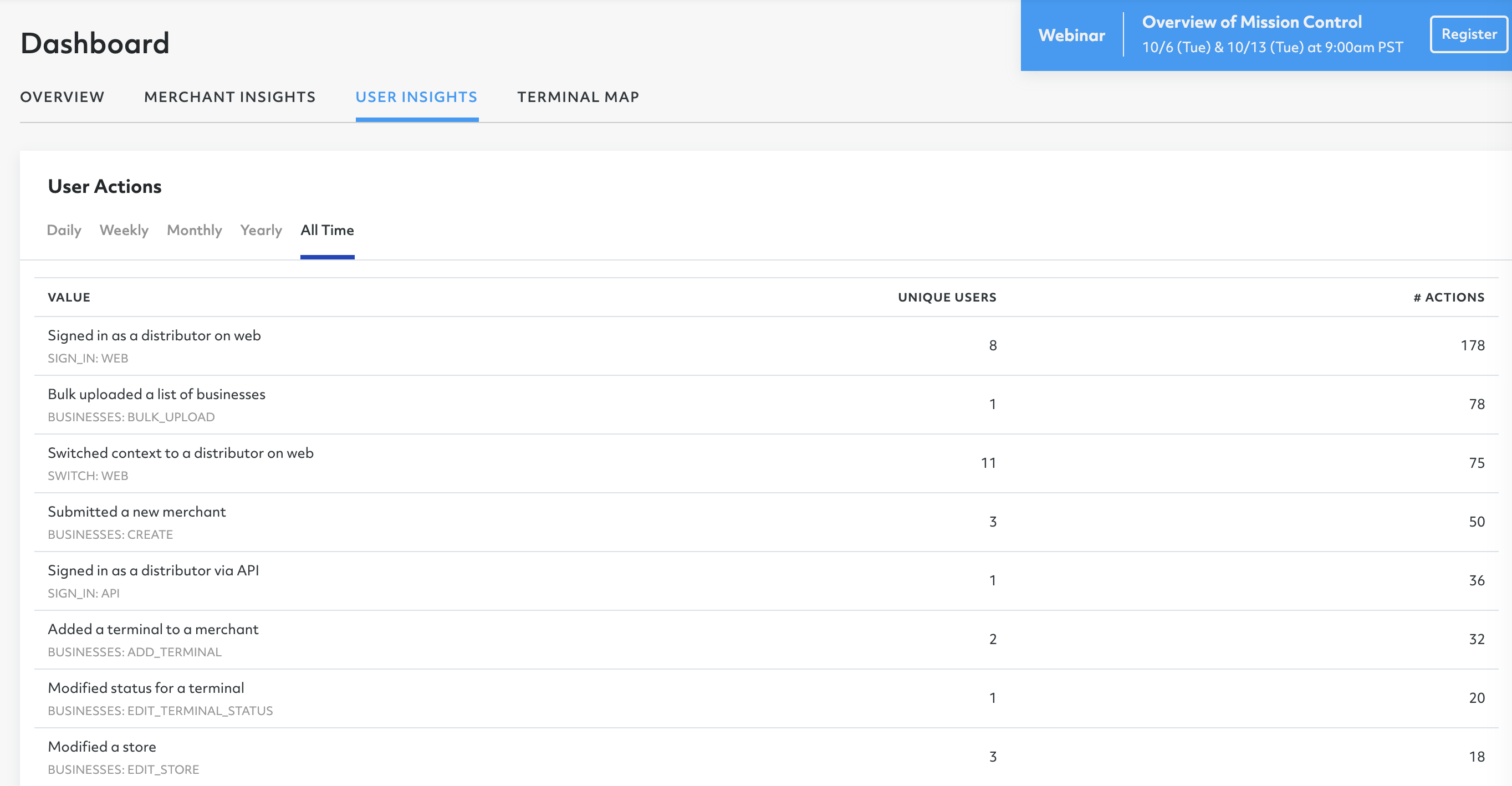 Get an idea of which actions are performed most frequently.
Terminal Map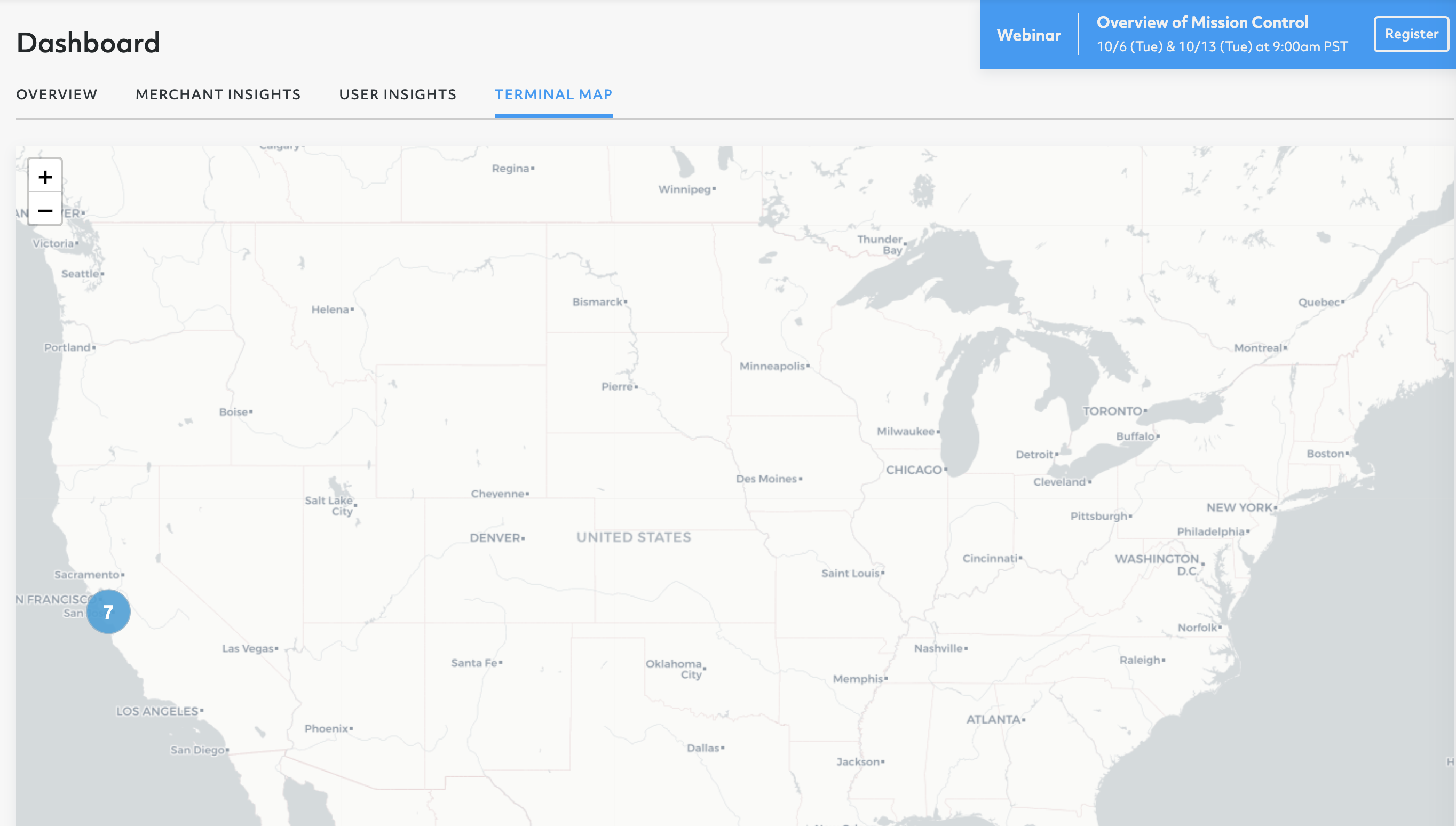 This cool feature shows you where your terminals are located on a map.