Welcome to "Mission Control" - our Reseller Management Tool. From here you can manage all aspects of your merchants, from on-boarding merchants, activating and managing terminals, app management, and tools to help market promotions.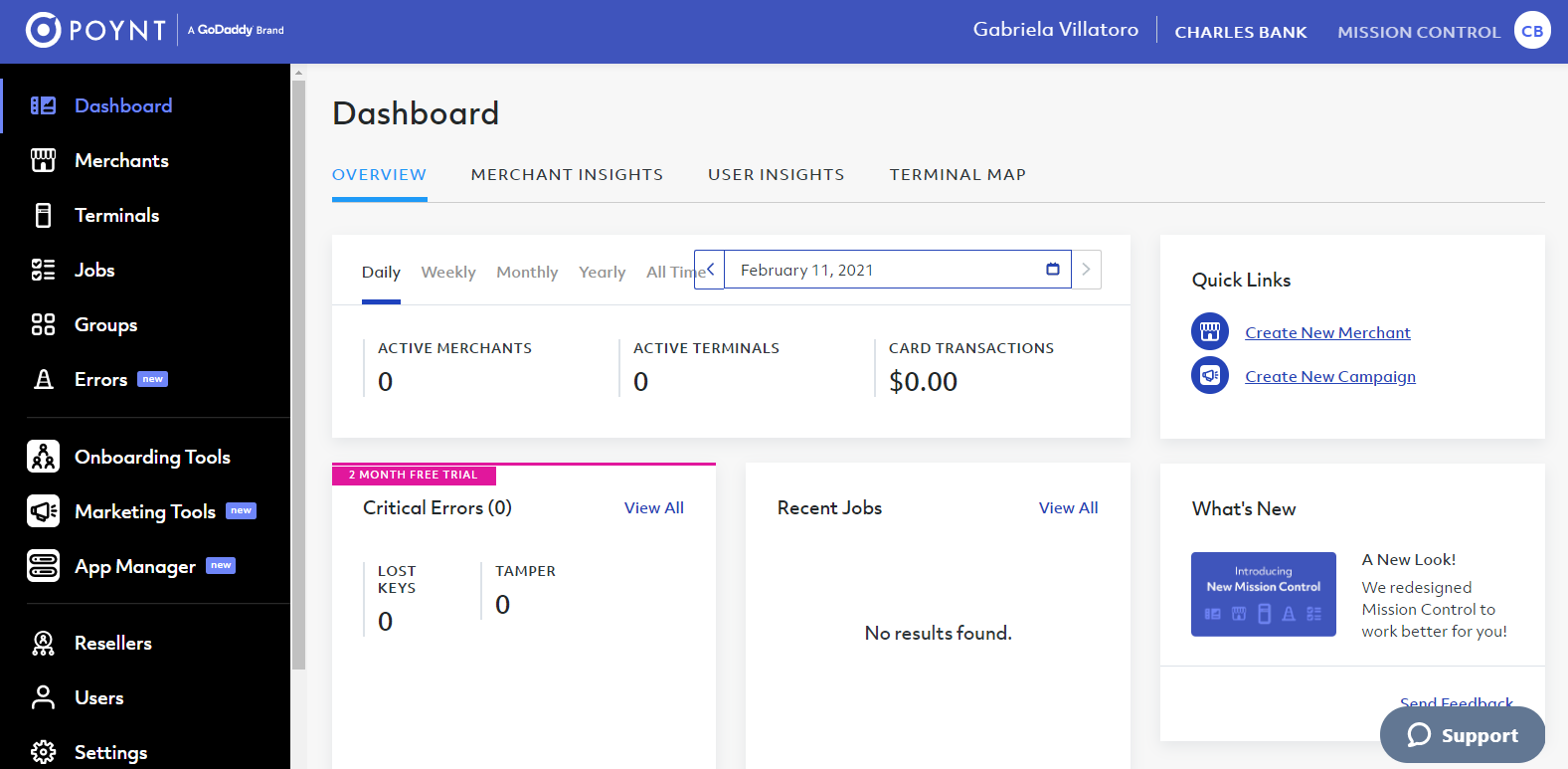 We've divided Mission Control in the following categories:
Dashboard

- A summary of the most important data and quick actions
Merchants

- List of merchants with actions to onboard
Terminals

- List of terminals with key actions
Jobs

- List of jobs created with status and ability to modify
Groups

- List of terminal groups with the ability to manage them
Errors

- List of critical errors and key actions
On-boarding Tools

- Tools for activating a terminal, installing latest software and key management
Marketing Tools

- Promotions, Popup Messages, Push videos & images
App Manager

- App ordering, app rollout, app billing & the ability to push apps to terminal or groups
Resellers

- Create and manage sub-reseller accounts
Users

- Create and manage internal users/roles
Business Settings

- Set up your business profile
Support

- Submit request to Poynt support team
Features like Errors management, Marketing tools and App Manager are considered as premium features and all or partners will have a free 2 month trial to begin with. Below are some additional details about the premium features.
1. Marketing Tools
Resellers can market multiple products and services to merchants on the Poynt terminal screens in real-time.
Key Features:
Execute marketing campaigns on all or specific merchant terminals
Create multiple campaign templates
Embed rich text, images and URLs in campaign content
Schedule campaign launches for a specific date and time
Preview Campaigns
View Campaign History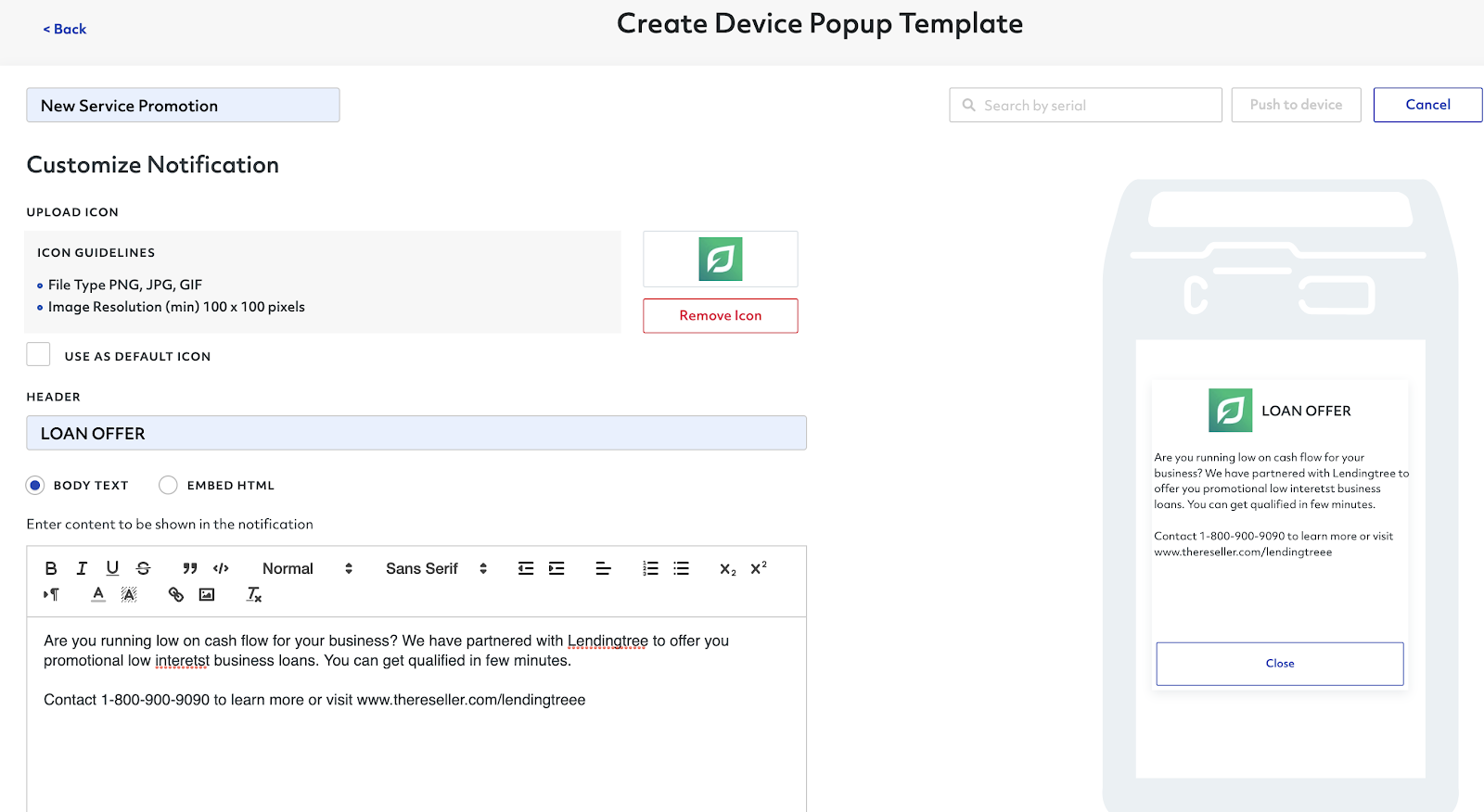 2. Errors
Errors is a new section in Mission Control that shows all critical terminal errors in real time. Users have the ability to see details of a specific error, view logs associated with it, as well as resolve the errors.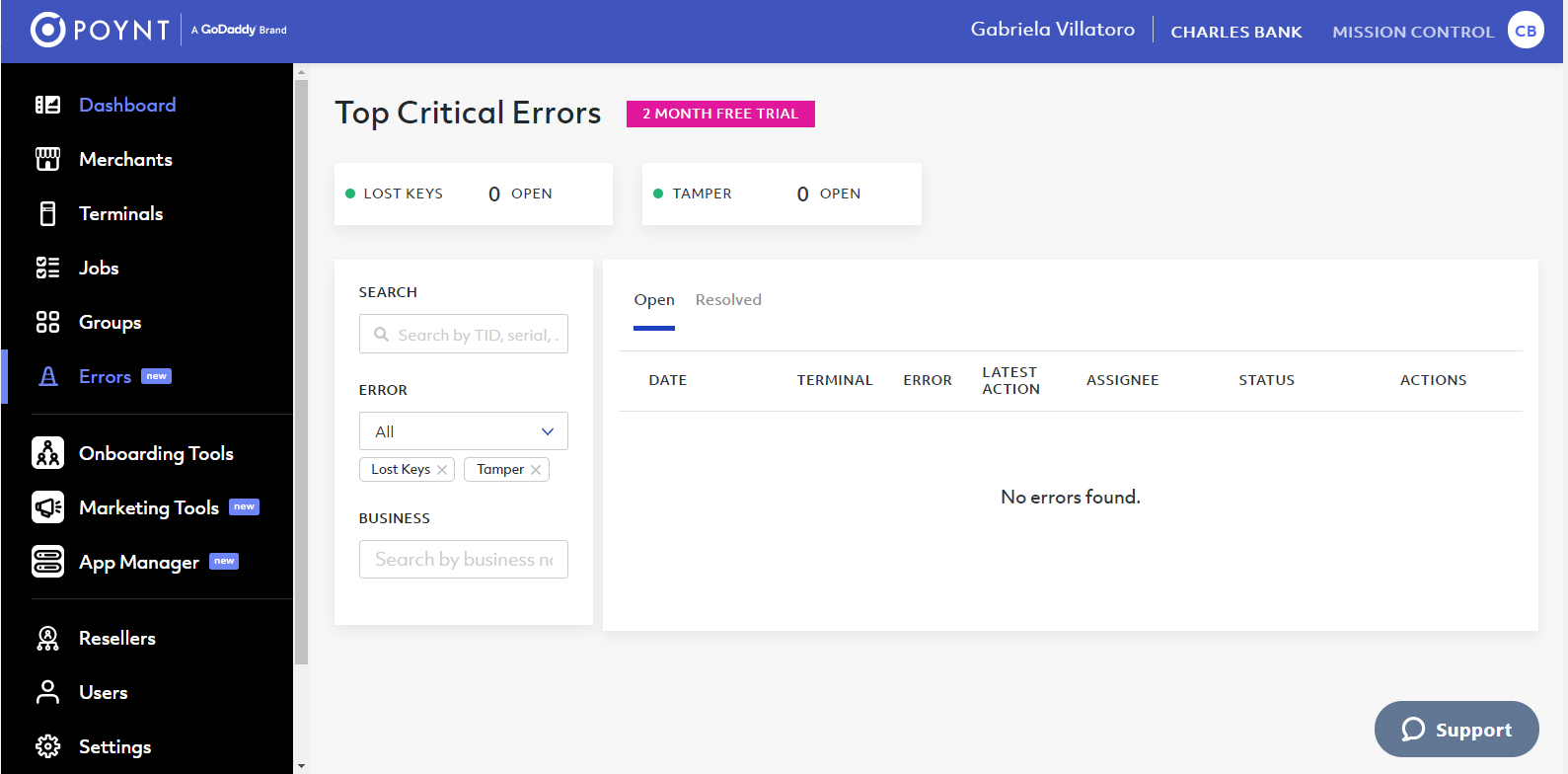 3. App Manager
Users can now customize the layout of Apps in the terminals using Mission Control. They can create a specific order of apps as well as customize the background. The created layout then can be applied to one or more devices.