The Merchants tab is used to manage your merchants as they are on-boarded and activated.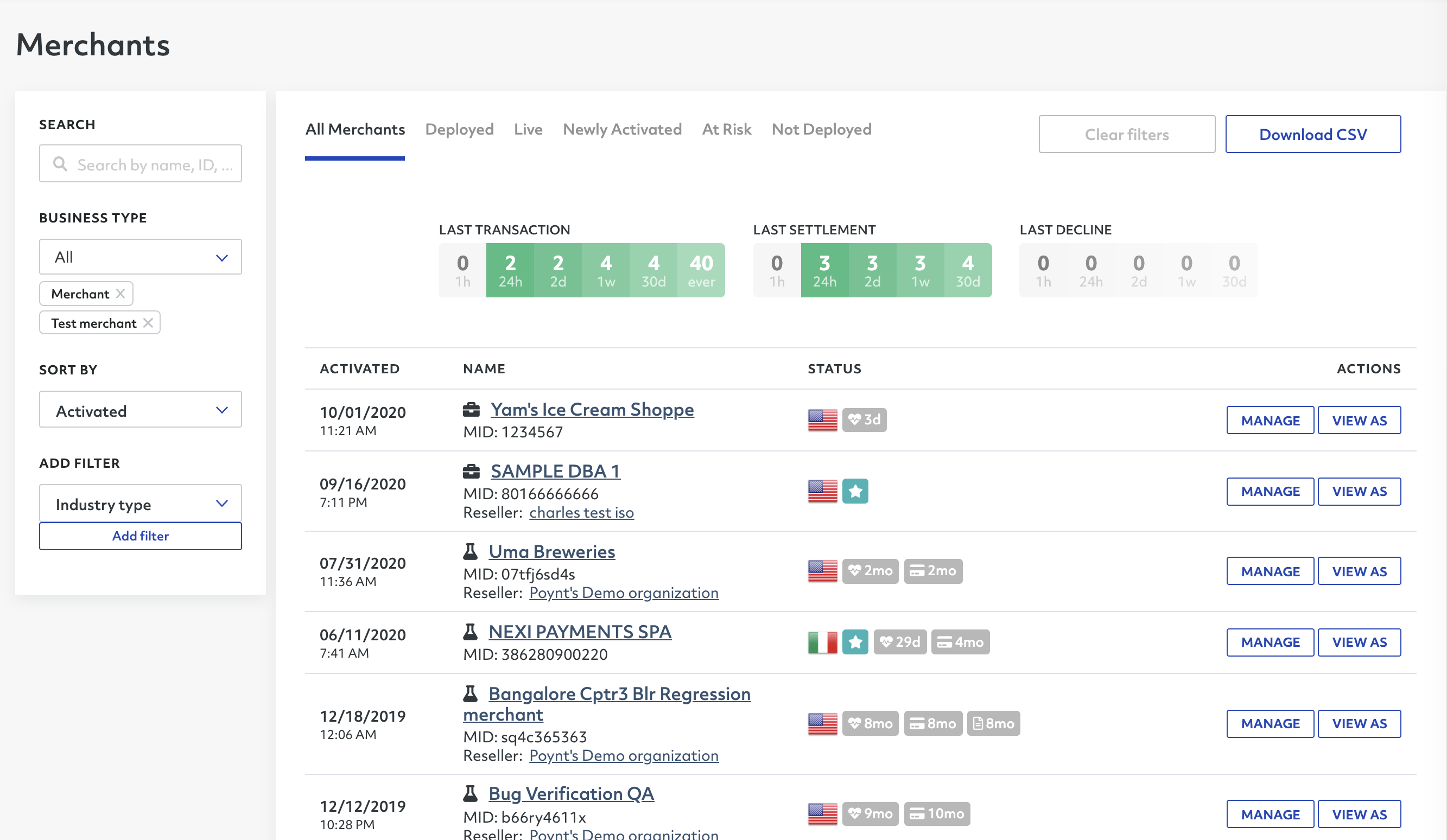 Merchants fall into the below categories:
Deployed: Merchants with activated terminals
Live: Merchants that transacted in the last 2 weeks
Newly Activated: Merchants activated in the last week, but have not transacted yet
At Risk: Merchants with no transactions in the last 2 weeks
Not Deployed: Merchants that have not activated their terminals yet
This will help you identify merchants which might be having issues activating their terminal or processing transactions so you can reach out to them pro-actively.
Manage Merchant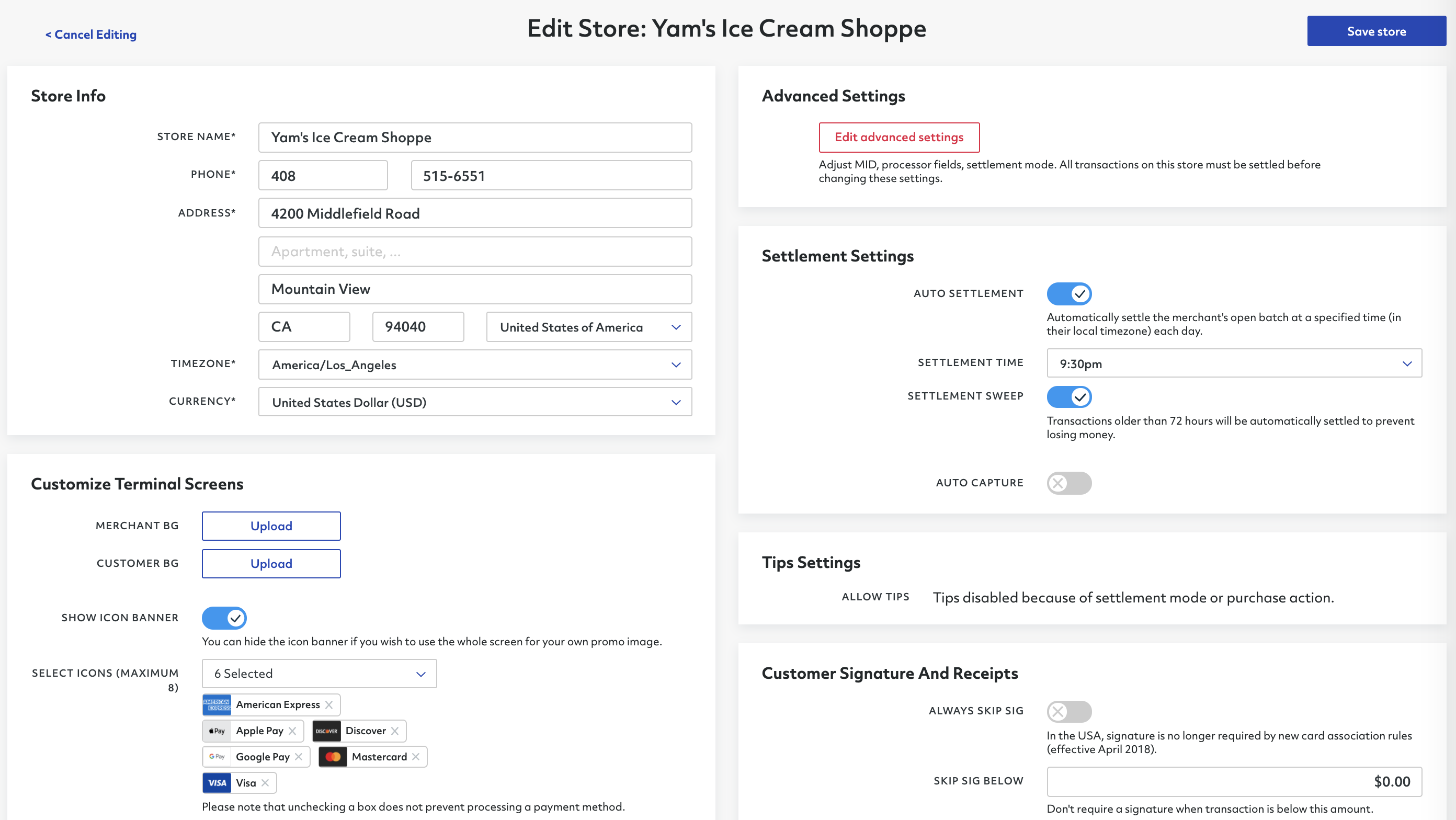 You can change basic merchant information, as well as settings for the store in Manage Merchant. Settings include changing settlement times, tips, add images to the customer and merchant facing screens, customize receipt settings and signature requirements, and enable Poynt native apps.
View As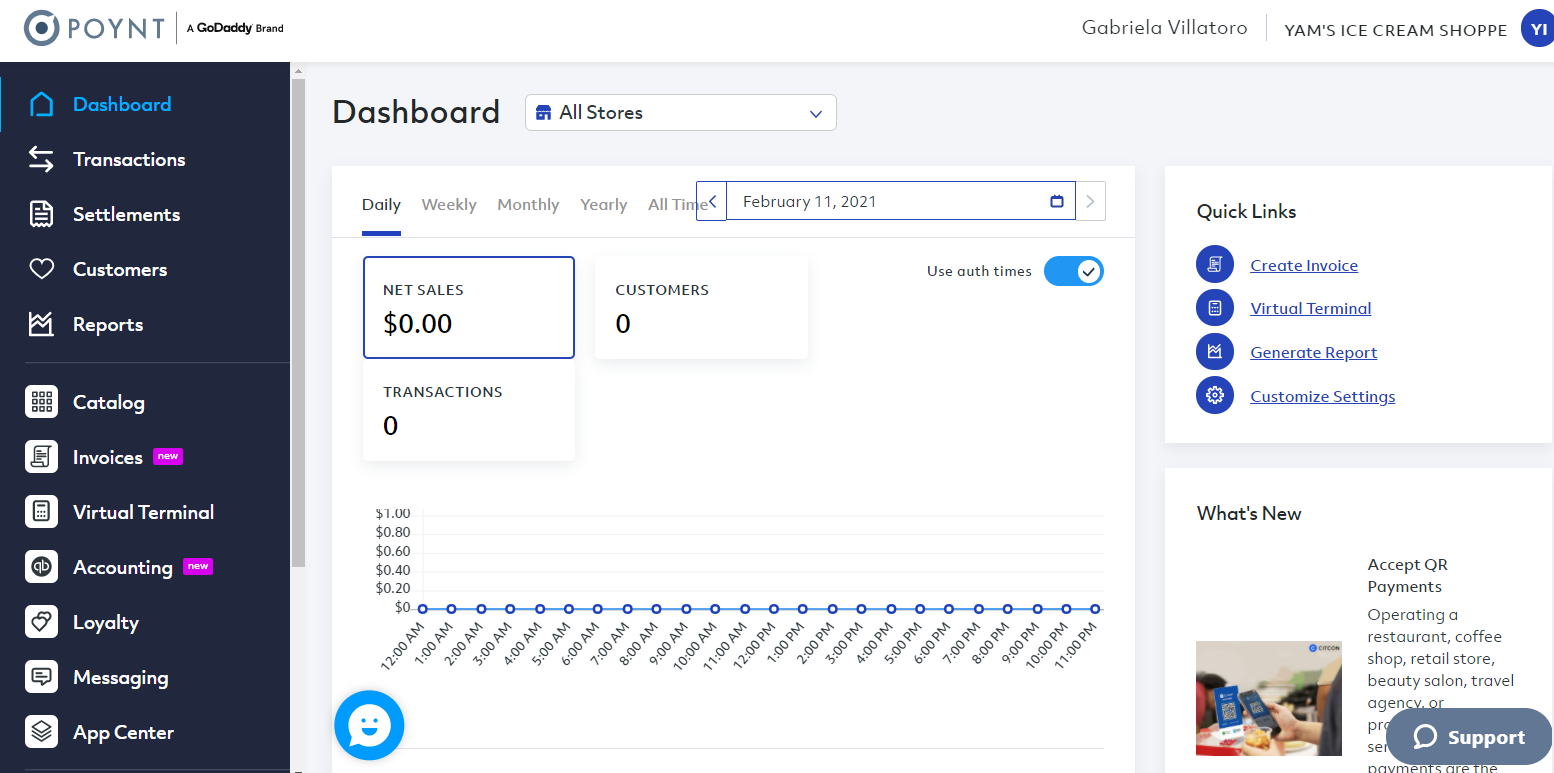 Viewing as merchant allows you to see exactly what the merchant sees. This is useful when trouble-shooting catalog, transaction, and other issues.