NOTE: THIS DEVICE IS NO LONGER BEING MANUFACTURED, PLEASE REACH OUT YOUR RESELLER TO GET OTHER OPTIONS IN CASE OF A REPLACEMENT
Poynt has been notified that the Poynt 5 microphone hole might be mistaken for a reset button, and when a foreign object is pushed into the microphone hole it can cause damage to the device battery and an increased risk of battery failure.
The battery in the Poynt 5 is located in an area behind the microphone. If the microphone hole is mistaken for a reset button and a sharp object is inserted and pushed into the microphone hole, the sharp object can protrude into the battery possibly causing damage and internal shorting. This can lead to battery failure, battery short circuiting, and in rare cases battery ignition.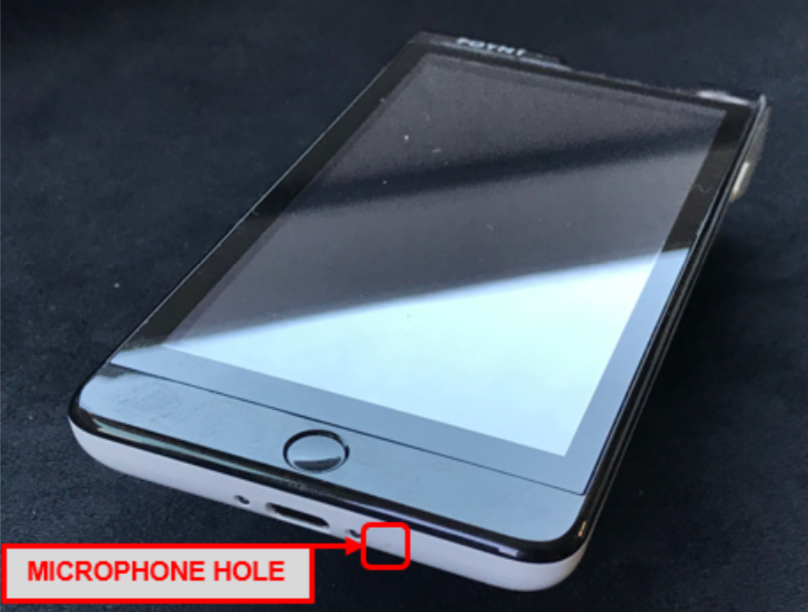 .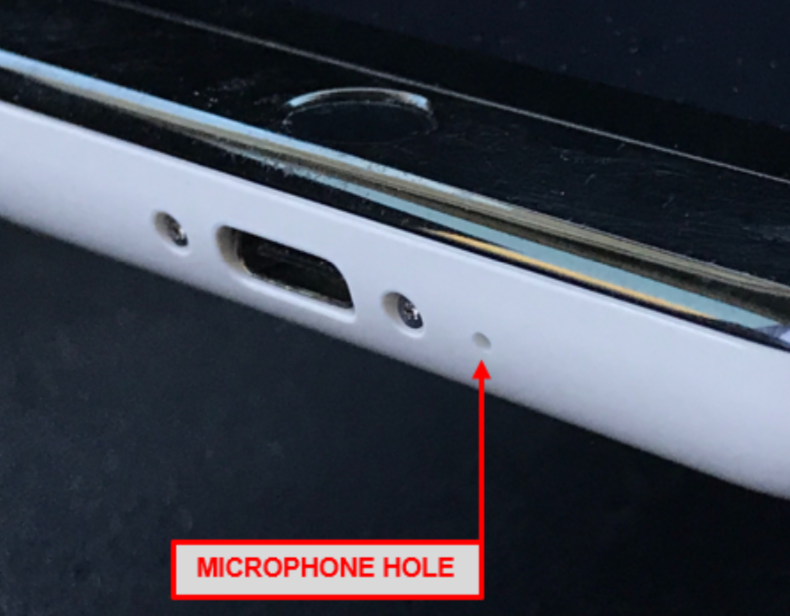 Products containing lithium-ion rechargeable batteries require routine maintenance and care in their use and handling. Lithium-ion batteries may become a source of ignition if overcharged, mishandled, short circuited, or heated to high temperatures. Poynt is advising customers to use proper care and handling practices when storing and using a Poynt 5 terminal. Read and follow the guidelines to safely use the Poynt 5 terminal and achieve the maximum battery life span:
DO NOT insert foreign objects into the Poynt 5 microphone hole as it can result in damage to the battery and an increased risk of battery failure.

Always follow the charging instructions provided with your product. Only use the charger provided with the Poynt 5 device to charge the device. Using a charger other than the one provided may result in overcharging or overheating the battery.

The normal operating temperature range for the Poynt 5 is 0°C to 45°C (32°F to 113°F). Do not expose a Poynt 5 to temperatures above 60°C (140°F). Do not place, store or operate a Poynt 5 in high heat environments (i.e. in direct sunlight, in a parked car, etc.) for prolonged periods of time.

Allow for adequate ventilation when charging Poynt 5 devices - do not stack or enclose devices when charging. Do not charge Poynt 5 battery when device operating temperature is greater than 35°C (95°F).

Store Poynt 5 devices in a dry and cool place and avoid freezing. The recommended storage temperature is 15°C (59°F). The temperature and humidity of storage environments should be controlled to maintain between 5°C and 20°C (41°F and 68°F), 20% - 75% RH (non-condensing). [NOTE. The battery self-discharges during storage. Higher temperatures (above 20°C or 68°F) reduce the battery storage life.]

Charge or discharge the battery to approximately 50% of capacity before storage. Charge the battery to approximately 50% of capacity at least once every six months.

Dropping the Poynt 5 device may cause damage to the battery.

When shipping a Poynt 5 terminal, always check all applicable local, national, and international regulations for safely transporting products containing a lithium-ion battery. Ship Poynt 5 terminals in the original packaging to prevent possible battery damage during transportation.

Do not open Poynt 5 case or change/modify internal components as doing so will void the product warranty and could cause product failure.

Only operate the Poynt 5 terminal in accordance with the product operating instructions.

If you have questions about the proper use, handling and care of Poynt products, please contact Poynt Customer Service at support@poynt.com.