Terminal and Web users can be created by logging into Poynt.net where you manage your team and permissions.
To add team members, simply log into Poynt.net and click on Users on the bottom left hand side of the navigation bar.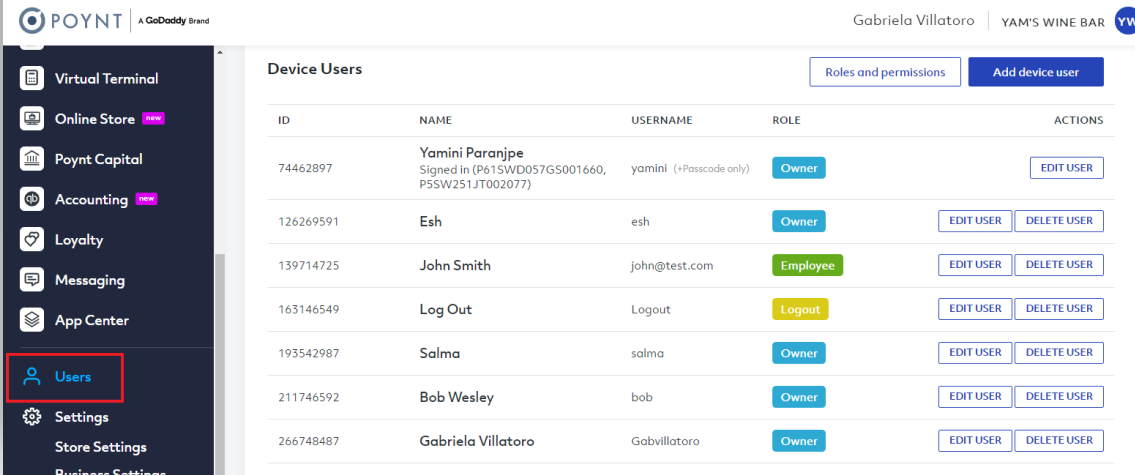 Adding Terminal users:
Terminal users have access to the Poynt terminal, and based on the roles and permissions assigned, will be able to perform tasks such as processing payments, issuing refunds, and editing catalogs.
Select Device Users, and click on Add Device Users button.

Enter the user's information. Select Employee or Manager if you want to restrict their activities, or Owner to have access to all functions. Click on Save.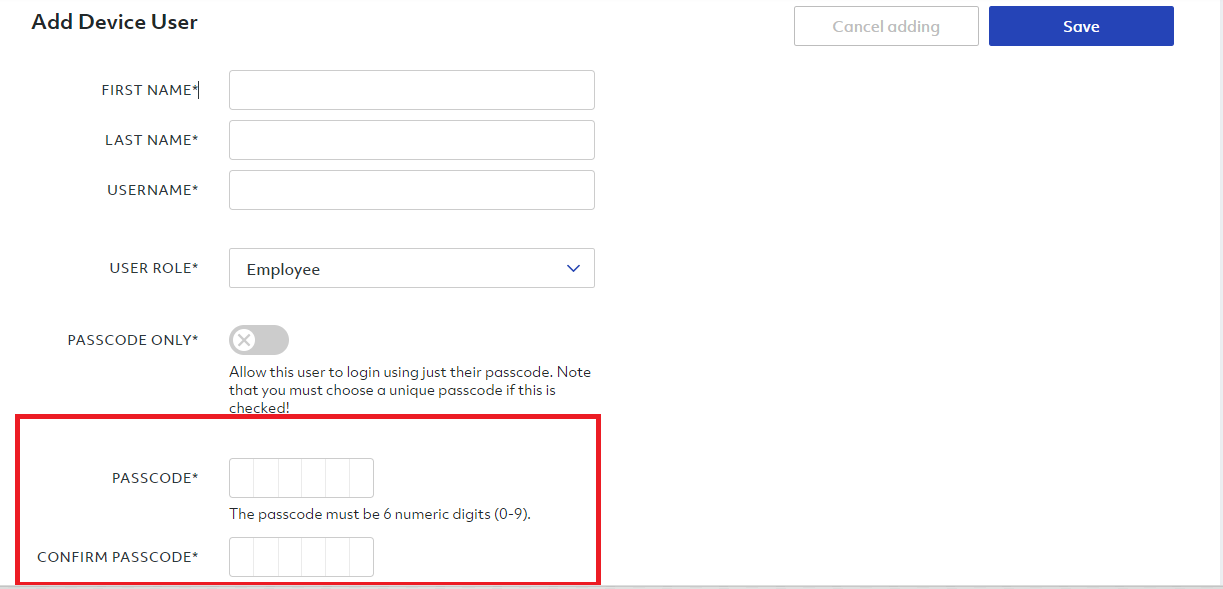 Once created, the user will be able to log onto the device. On the Home screen of the device, the name in the top right corner will indicate which user is signed in.
You can switch users on the terminal quickly by selecting the icon the top right corner the and choosing the user to log in from the menu. Once you select that user, enter the user PIN.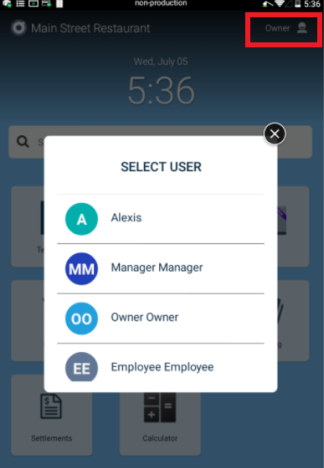 NOTE: If you are on the Basic plan, you can have up to 5 device users. Advance and Premium plans offer you the ability to create more device users.
Deleting Terminal users:
Deleting old device users, like employees who have left or switched locations, can help to clean up your login page. Go to Users tab and click on Device Users.

On the right hand side select Delete User, and choose OK.

Note: Only users assigned employee and manager roles can be deleted. Owners cannot be deleted from the device.
Adding Web Users:
Web users can access Poynt HQ on the web and mobile, and will be able to view all aspects of the business.
To invite a user, select Web users tab, and click on Invite web user.

Fill in the user's information and click on Send invitation. When a user is invited and creates their login, they will be able to access all of the reports, settlements, and settings that Poynt HQ offers.

NOTE: You will be able to assign accounting, sales, marketing, customer support, inventory, and admin roles to your web users by subscribing to Premium Plans.
Deleting Web users:
To delete a Web user go to Users tab and click on Web Users.

On the right hand side corner select Delete user and choose OK.