You can view and manage your bundle subscription by logging into Poynt HQ.
The Plans tab shows you which plan you are currently subscribed to, allows you to compare plans and view the feature matrix.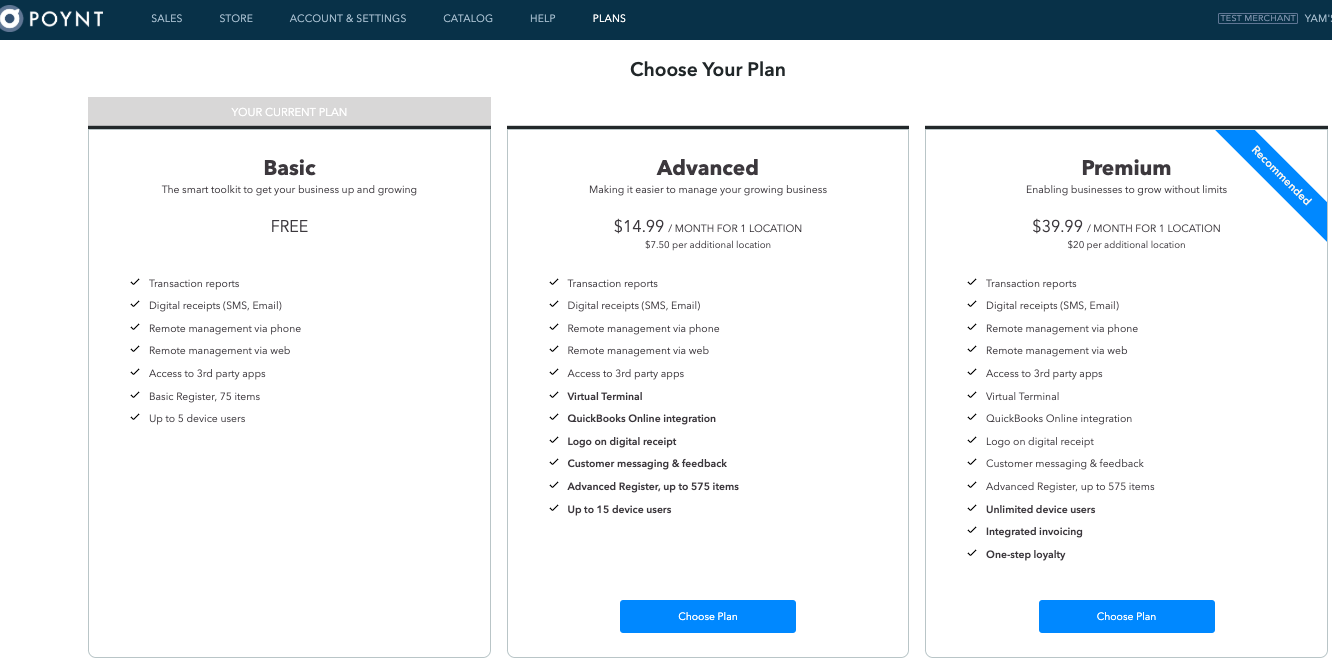 To manage your subscriptions, click on the Plan & Subscription link under Account & Settings.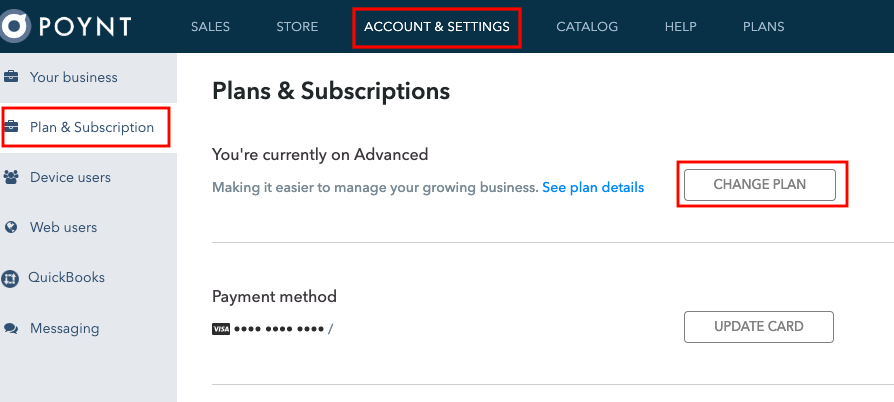 Click on Change Plan.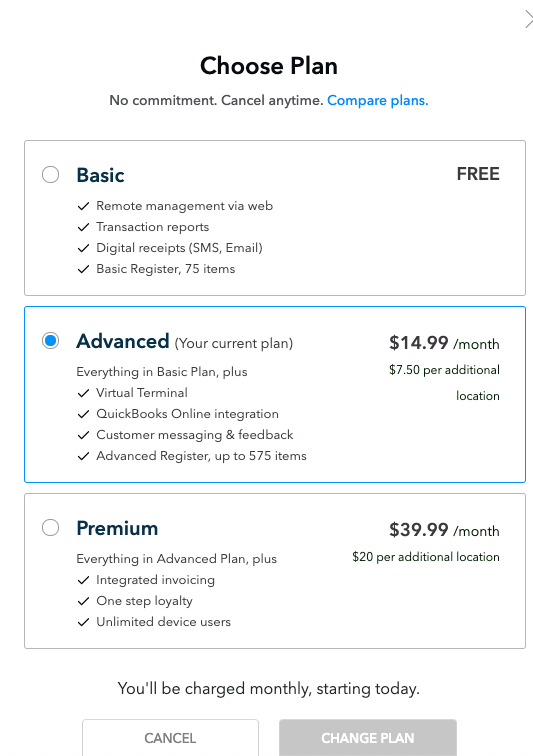 Choose your new plan and hit Change Plan. You will be prompted to enter in your credit card information if it's not on file already.