A transaction that is cancelled by a merchant before it is completed through a consumer's debit or credit card account is known as a void transaction.
Voids vs Refunds
Void transactions are different from refunds. With void transactions, no money is ever actually transferred from the customer's debit or credit card company to the merchant. But refunds are issued after a transaction has settled and the customer has paid for the good. To view details on how to issue a refund, please click here.
Voiding a Payment
Merchants are able to void a sale in two different ways: Poynt HQ and Poynt device as long as they have not yet settled that batch. In this article, we'll go over how to void a payment on Poynt HQ.
To do this, go to 'Settlement' and below 'Review Transactions' link select 'Open batch'.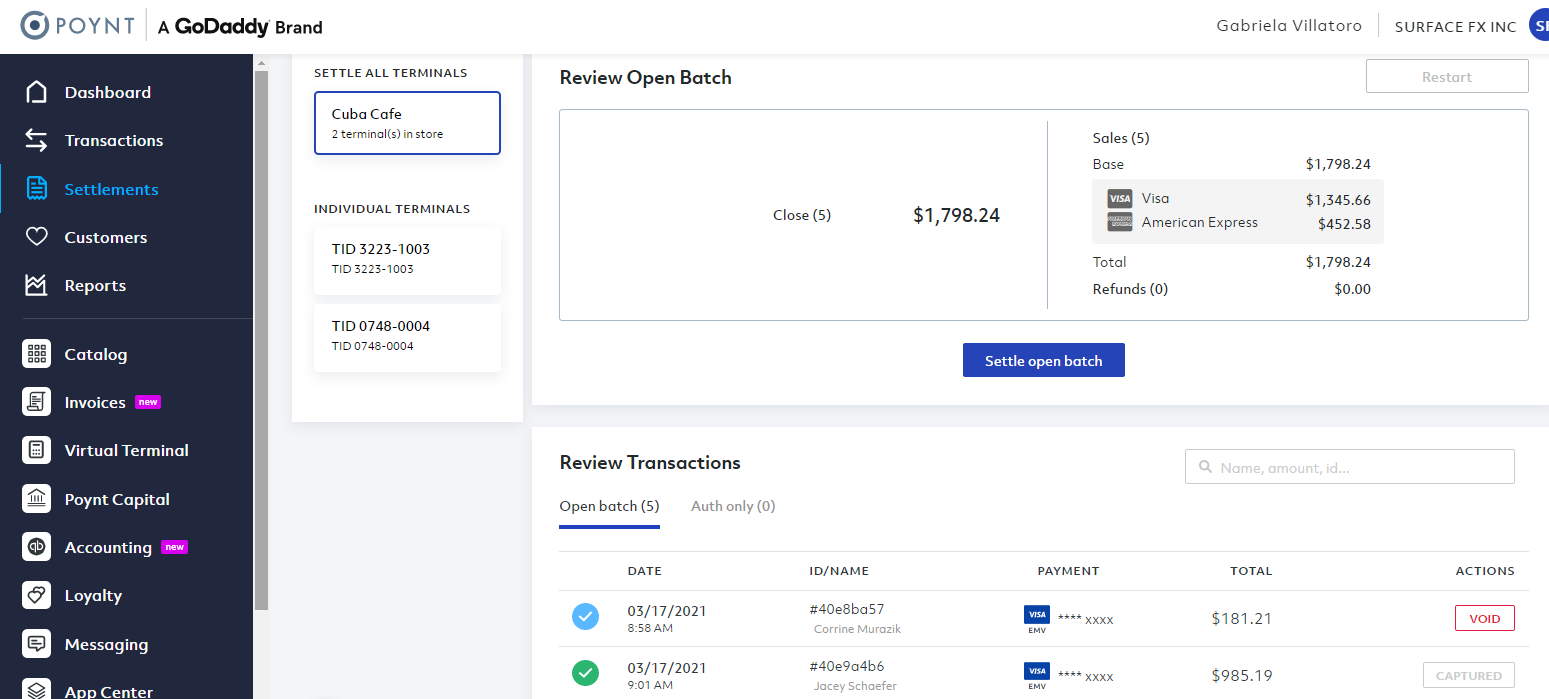 Look for the transaction you'd like to void. You can then Void the transactions that is still on the open batch.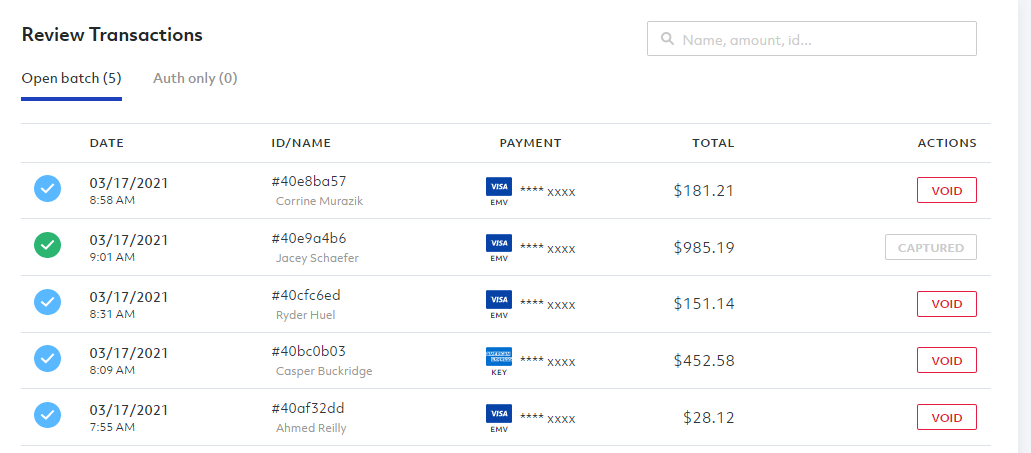 Note: The voided amount may take 1 to 3 business days to be released back on a customer's credit/debit account statement. If the batch has already been settled, or the transaction shows as 'Captured' you will not be able to void a transaction through the device or Poynt HQ.