Creating merchants is a simple three-step process. Log into Poynt.net and click on the Onboarding Tools link.

This will show you a list of of pending merchants, as well as allow you to add them. Merchants can be added individually or via the bulk upload function.
Add a Merchant
Click on either the Add Merchant link on the top menu bar or the button to the right. You can either search for the merchant's business name in the Search field, or manually type in the information.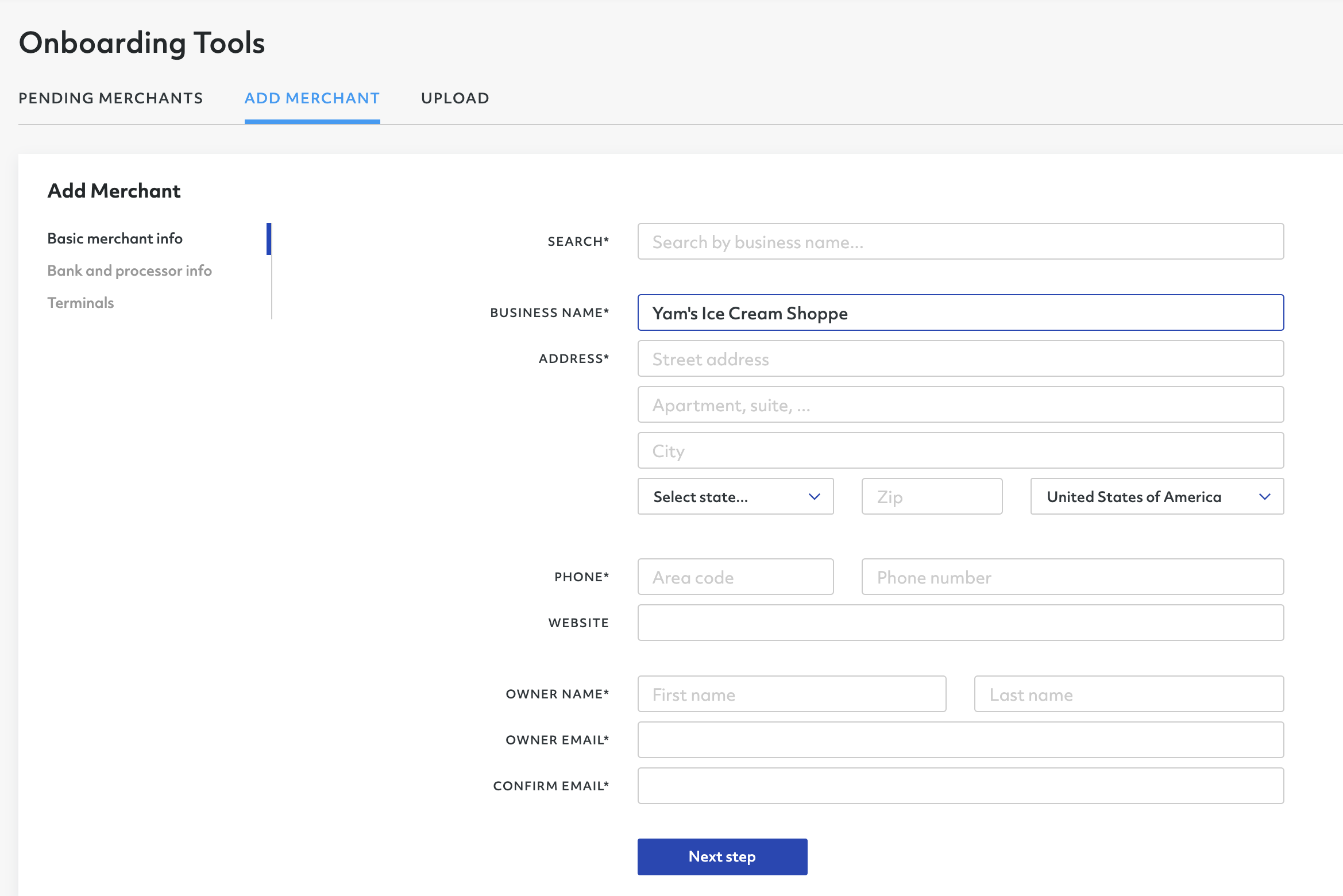 After the basic merchant information, enter in bank and processor information on the next screen.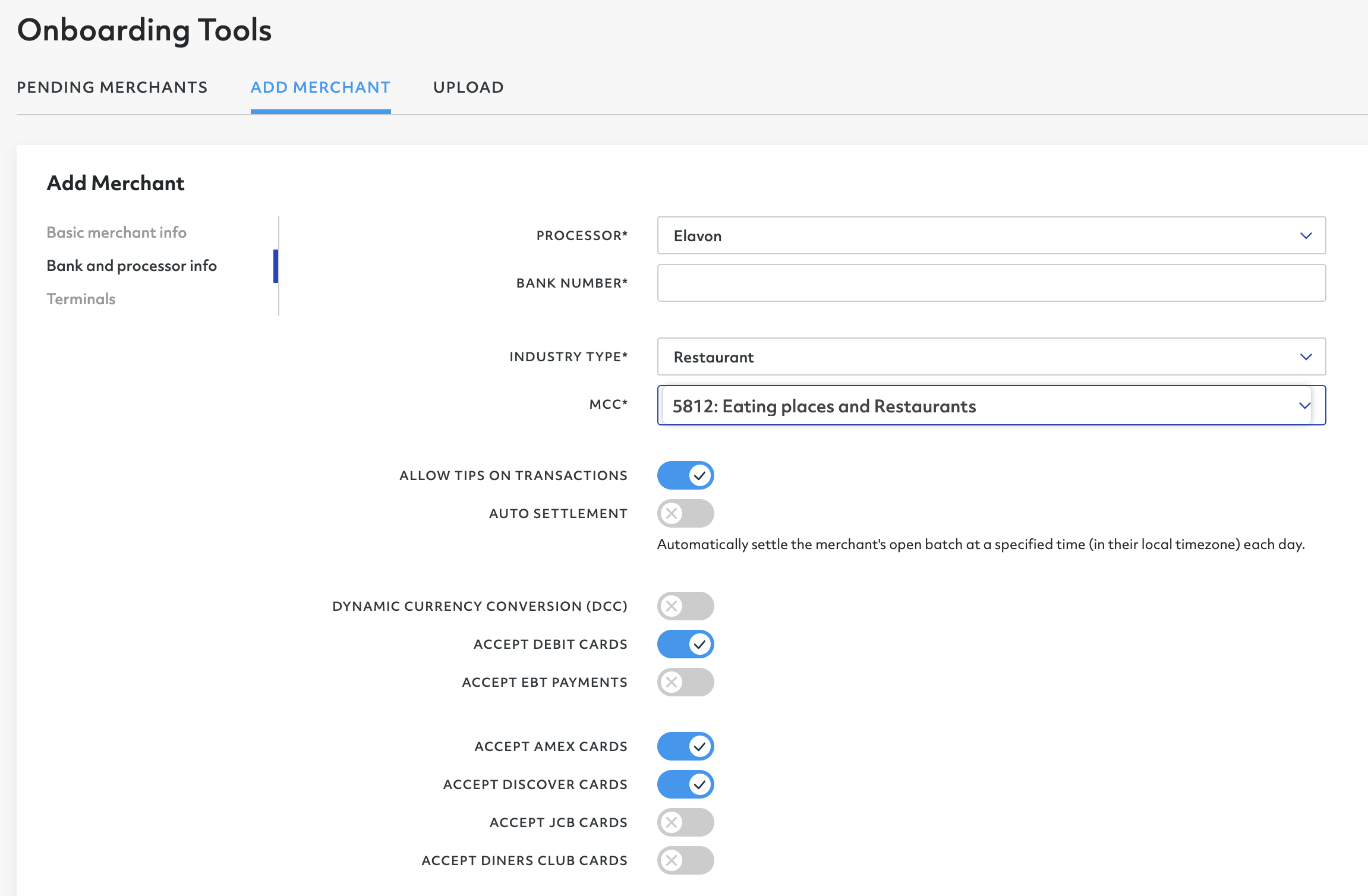 You can also enable to some basic store settings at this point. Settings are dependent on process, industry type and MCC codes. For example, merchants classified as Retail industry type will not be able to see the Tips option.
Merchant ID (MID) and Terminal ID (TID)
On the final screen, specify the merchant and Terminal IDs. This is a unique ID to each merchant and each terminal.
MID and TIDs are provided by the processor the merchant has selected.

Once all the information has been entered and submitted, you can check the status of the merchant back on the Onboarding Tools page.

Once the merchant is approved, they will receive an email with a link prompting them to set up their account in Poynt.net. At this time, they can log into Poynt.net and start creating their catalog, customize store settings, view accessories compatible with the Poynt device, among other things.
When the merchant receives and activates the terminal, the onboarding and activation process is complete and the merchant can begin transacting.