Merchants will have questions about Auto-Settlement:  is it enabled for them, how to turn it on or off, and update the time of Auto-Settlement.  This short video will take you through Auto-Settlement options.
In the Reseller portal, find your Merchant and click on the Manage Merchant icon (the wrench).

On the merchant information screen, it will tell you if auto-settlement is turned on, and if so, for what time.  To update, click on Edit Store.

You will see Auto-Settlement option on the top right hand side.  Toggle the switch to turn auto-settle on or off.  The time can be set from the Settlement time area using the drop down menu.  Times are listed in 30 minute increments.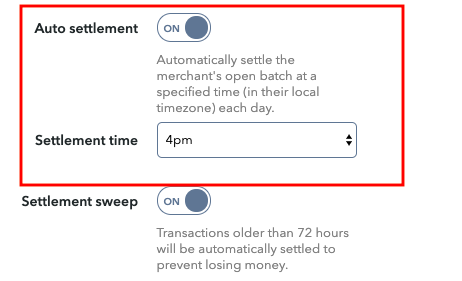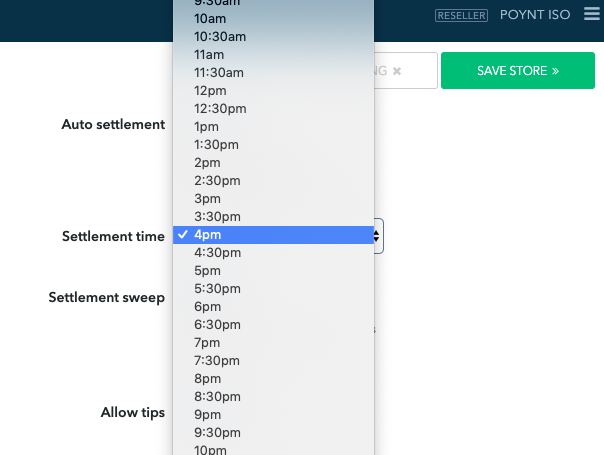 Click Save Store to save the changes.  Back on the merchant info screen, you can verify that auto-settlement time has been updated.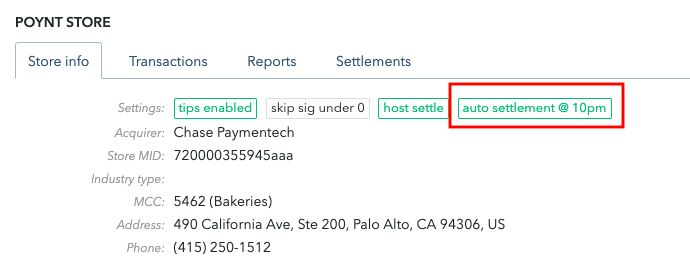 NOTE:  if there are transactions processed on the terminal, and the merchant settles them prior to to the auto-settlement time, the auto-settle will not occur again.