If you qualify for a 1099-K form, we'll send it to the address in your account by the end of January. Additionally an electronic version of the form will be available to download in early March in Poynt HQ.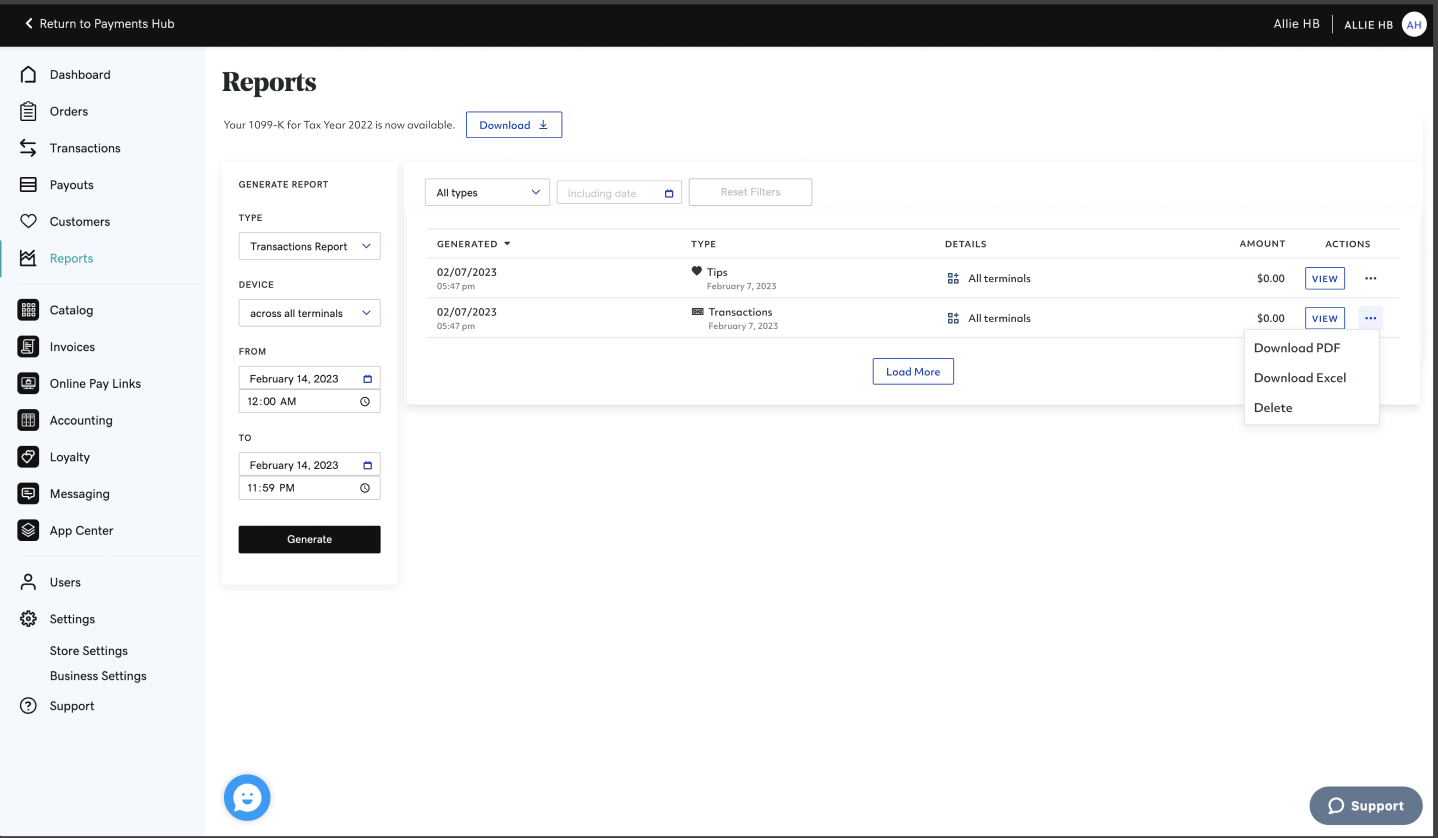 If you would like to update the address or any other information on the tax form, please reach out via email. Our team will be happy to work with you to update any information. Please do not include any personal information.
The 1099-K form summarizes the payment card transactions (credit, debit, or stored-value cards) for the prior year. Cash transactions are not included. Each year, GoDaddy sends a 1099-K tax form to our merchants who meet all of the following qualifications:
The GoDaddy Payments account has a U.S. address.
Your company received gross payments in 2022 that exceeded $20,000.
Your company recieved more than 200 transactions.
If you didn't meet the above requirements, a 1099-K form from GoDaddy isn't required so you won't receive one. You'll need to file for your tax classification, such as partnership or limited liability company, as advised by your tax professional.
Note that on December 23 2022, the IRS announced that the $20,000 and 200 transaction minimum will remain in place for the 2022 tax year, rolling back a previous change of the qualification threshold to $600.
Why are the numbers in my 1099-K form different than the numbers in Poynt HQ?
There are a couple of reasons you may see a different amount on the form than you see in your Dashboard:
Payment method: The 1099-K form doesn't include cash transactions - however, Poynt HQ reflects all transactions, including cash transactions. If you've accepted cash payments, those will appear in your Poynt HQ reports, but won't be included in the total on the 1099-K form.
Time zone differences:

The 1099-K form includes transactions made through December 31 (11:59 pm UTC). UTC (Coordinated Universal Time) may be different than the local time zone in your Dashboard. Transactions made after that time will roll over to the following year.