Interac Direct Payment (IDP) is Canada's national debit card service for purchasing of goods and services. For Elavon Canada merchants, debit transactions may be processed on the Poynt Smart Terminal using the following steps. 
Step 1: In the Terminal app or Register App, select the Credit/Debit Button in the bottom right corner. This will launch the payment screen. If enabled, the customer will be prompted to select a tip prior to entering their card.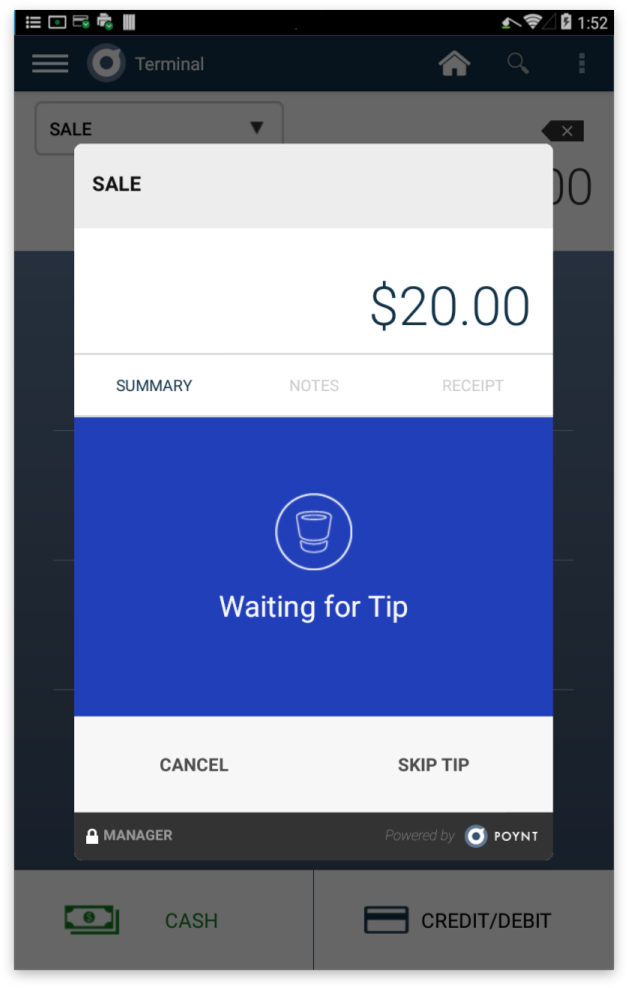 Step 2: Tap where it says Credit in top right corner to swap the payment method to Debit. This will default to an Interac debit payment.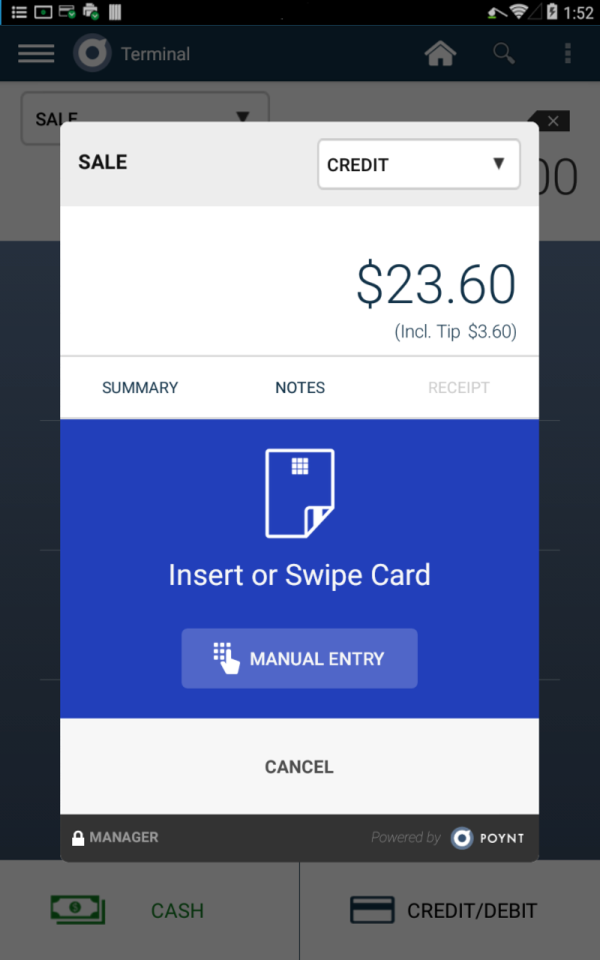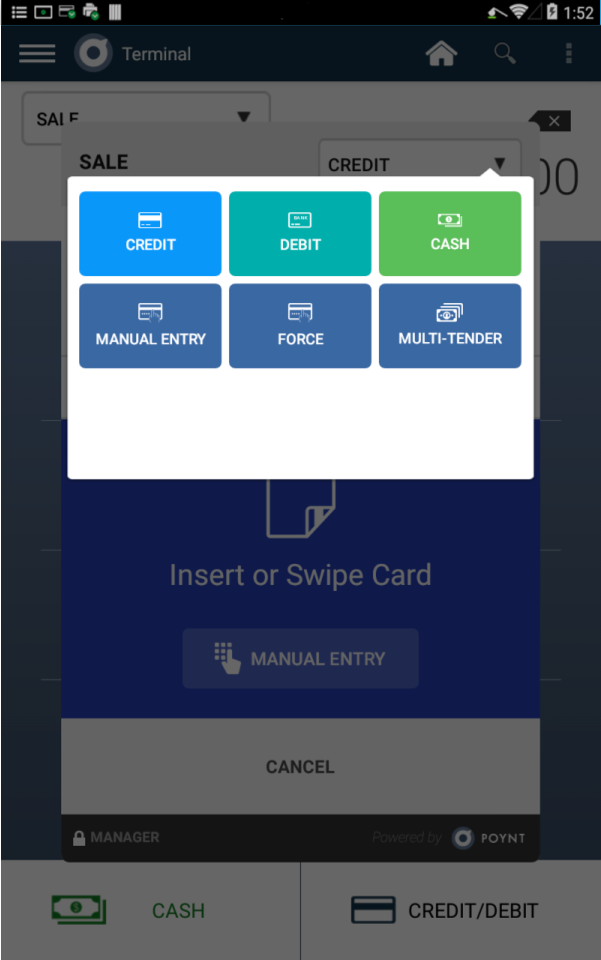 Step 3: The merchant screen will indicate that the customer should make their account selection. On the customer screen they will select either Checking or Savings.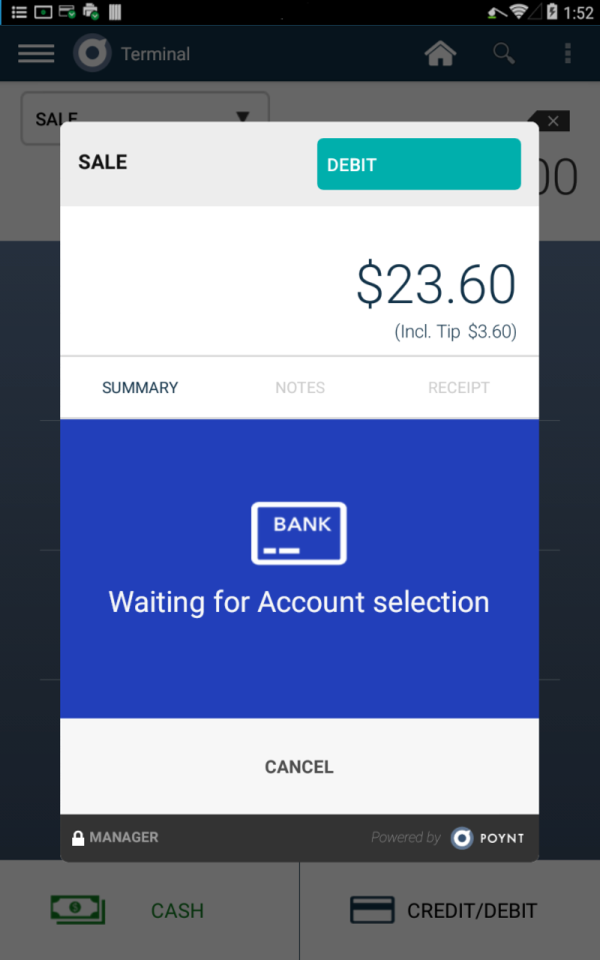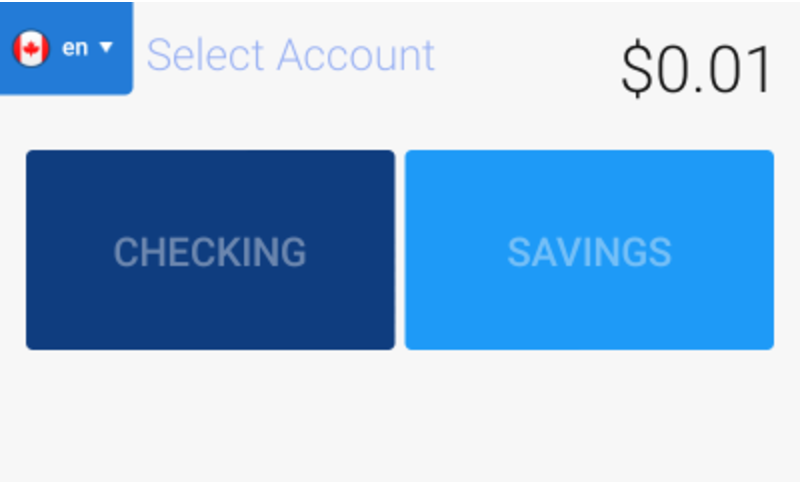 Step 4: Interac cards are enabled with an EMV chip and the ability to tap with NFC. Insert or Tap Interac card.  
Note: Please reach out to Elavon support to enable NFC payments for Interac transactions.
Step 5: Customer enters PIN.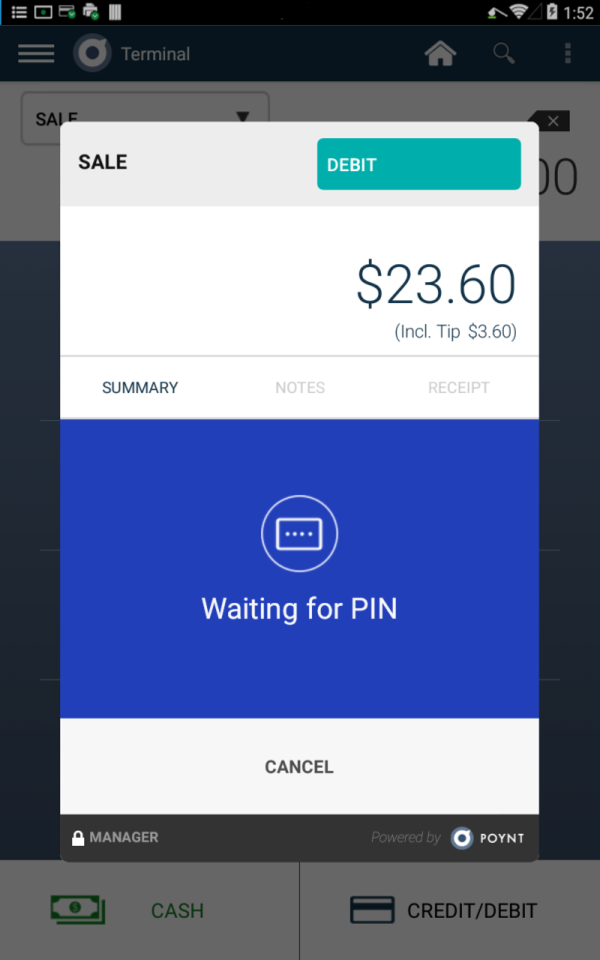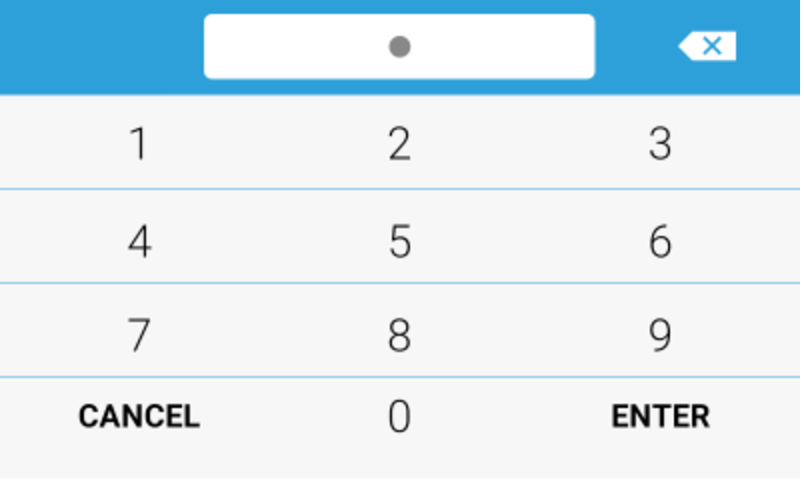 Step 6: Following a successful payment, the customer will remove their card and select their receipt type.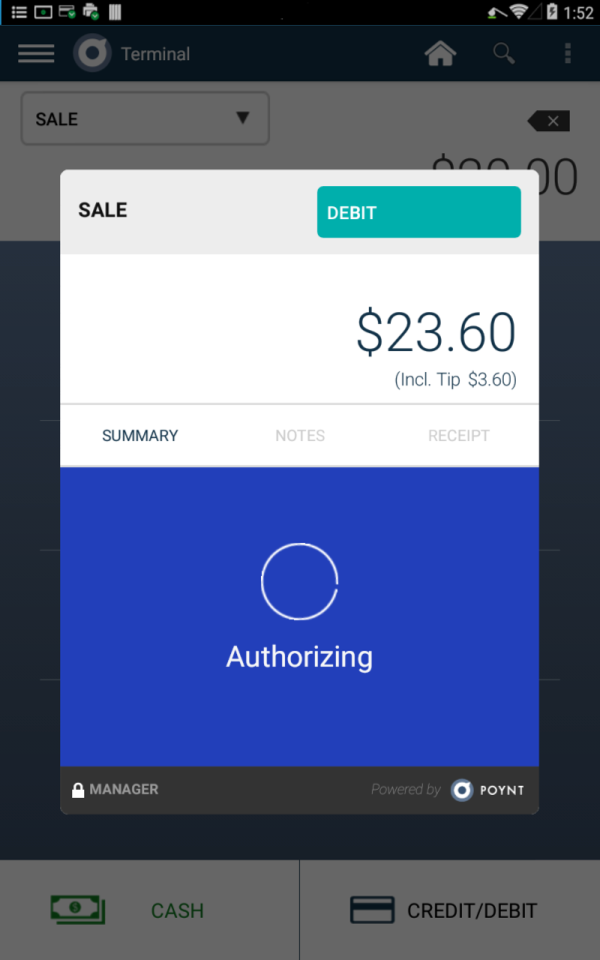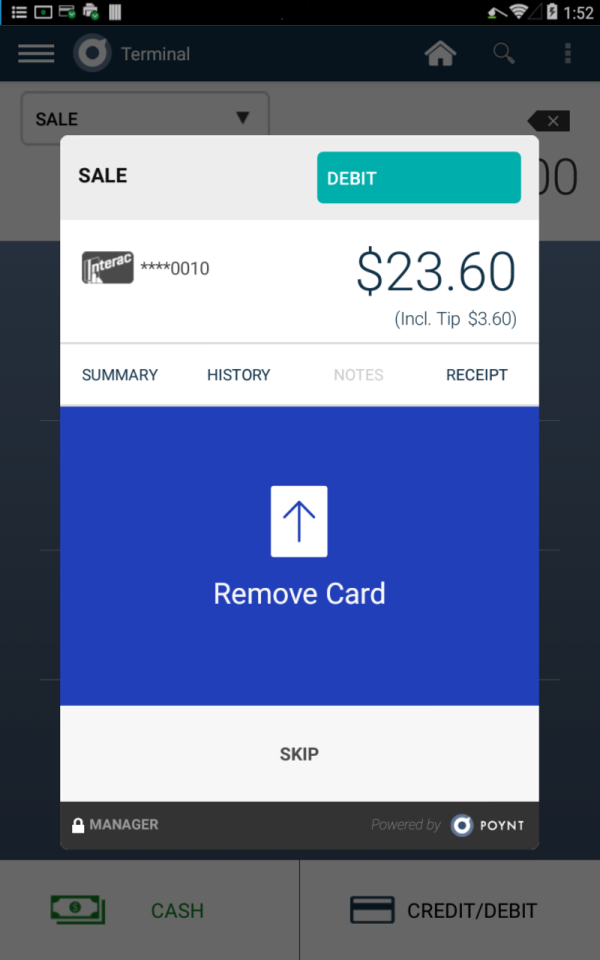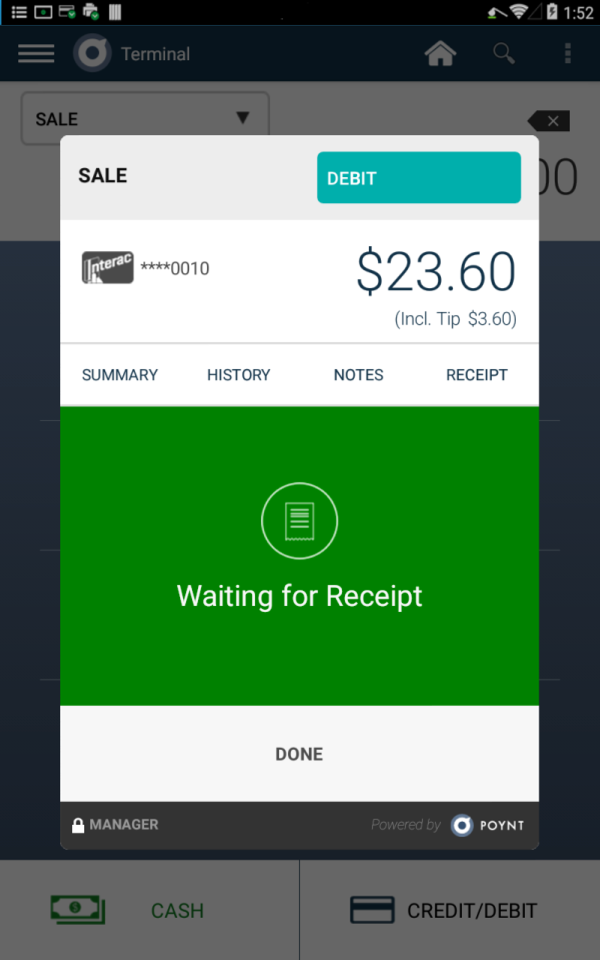 Once the payment has been processed, merchants will be able to see the Interac payment in Transactions, while reviewing their Batch, and any Poynt HQ reports.
Note: These payments are captured upon completion and tips may not be adjusted after the card has been inserted.