For payments where it's easier to enter the card information, there is manual entry available. Simply select Manual Entry from the payment screen and you or your customer will be able to enter their payment information.
Step 1: You may process a manual entry transaction by either using the shortcut in any payment screen or by tapping Credit and opening More Options when processing a payment.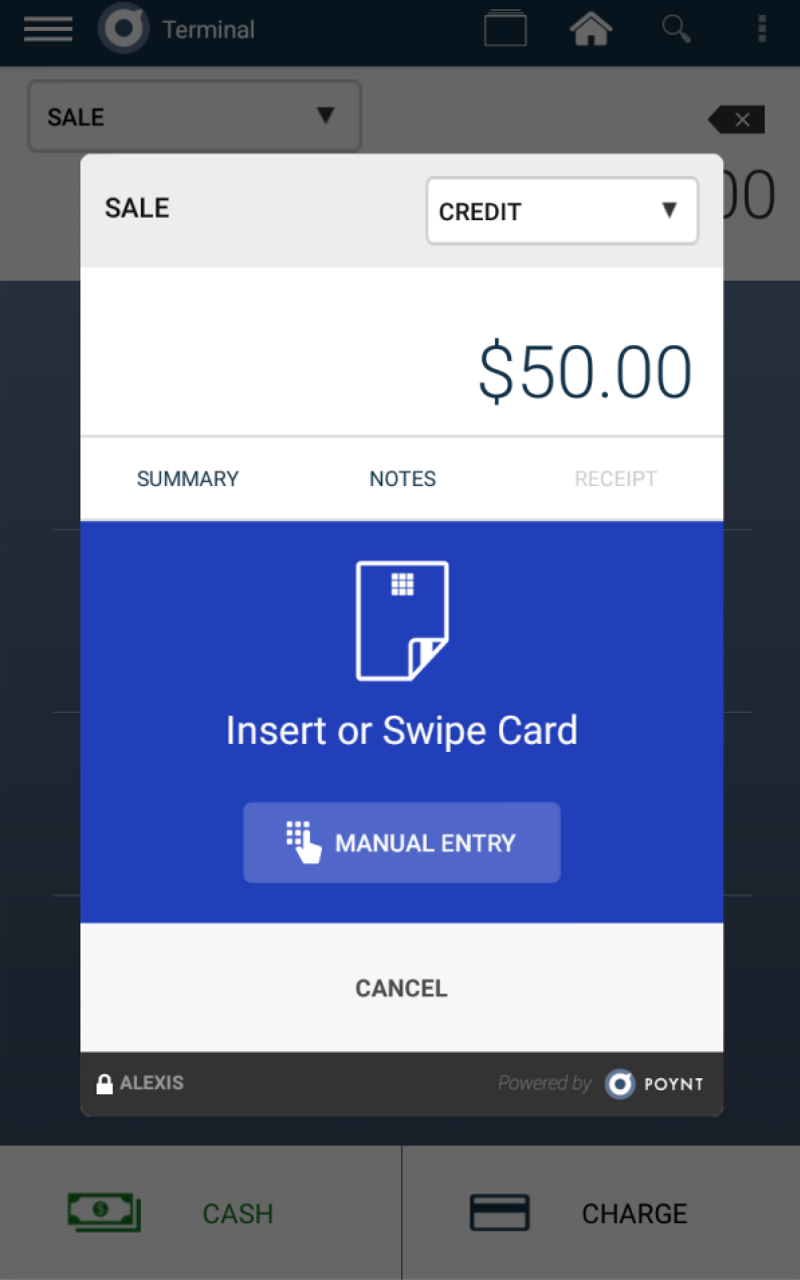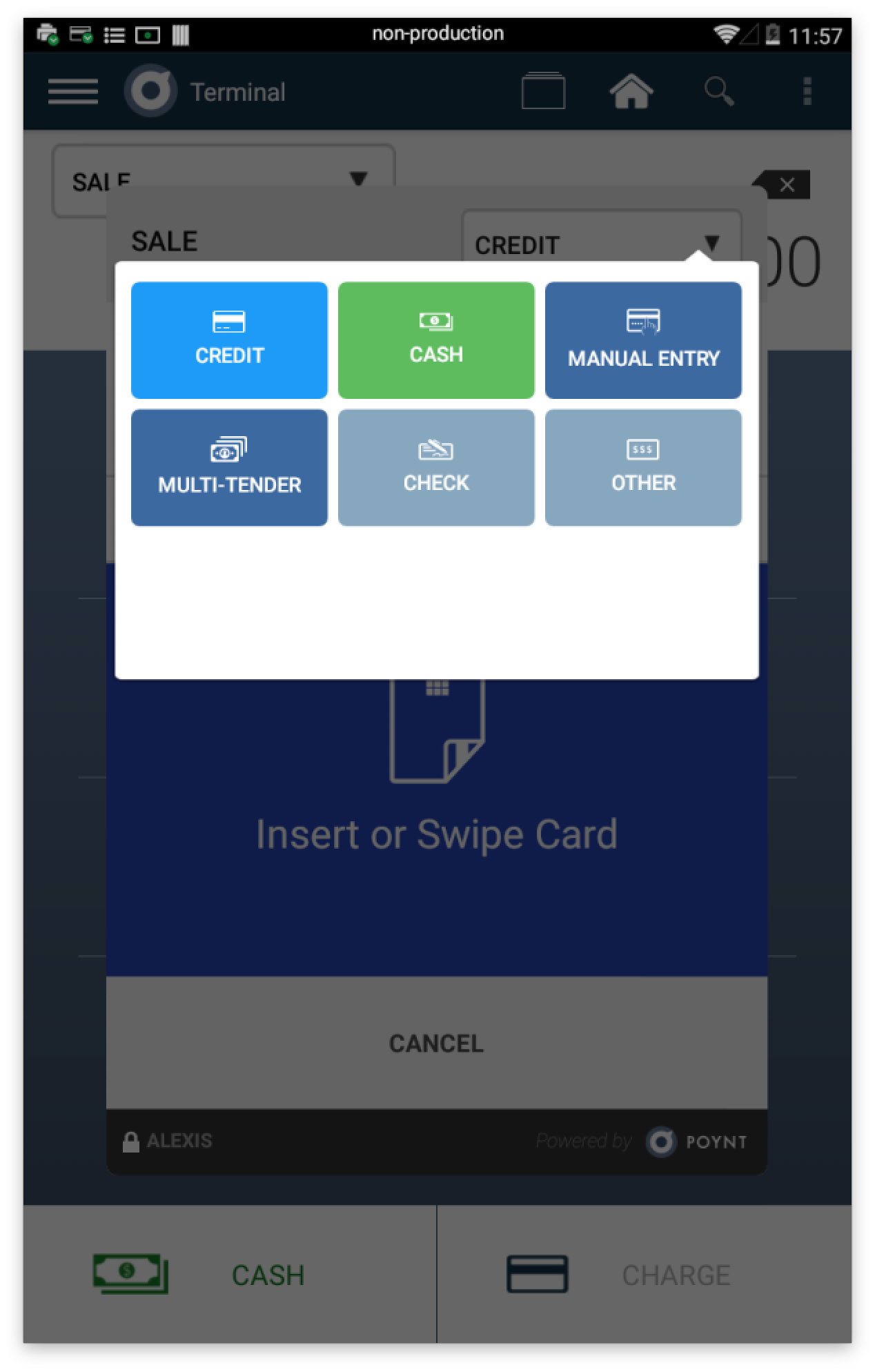 Step 2: Select Manual Entry and enter the customer's card information manually. When complete, select Charge.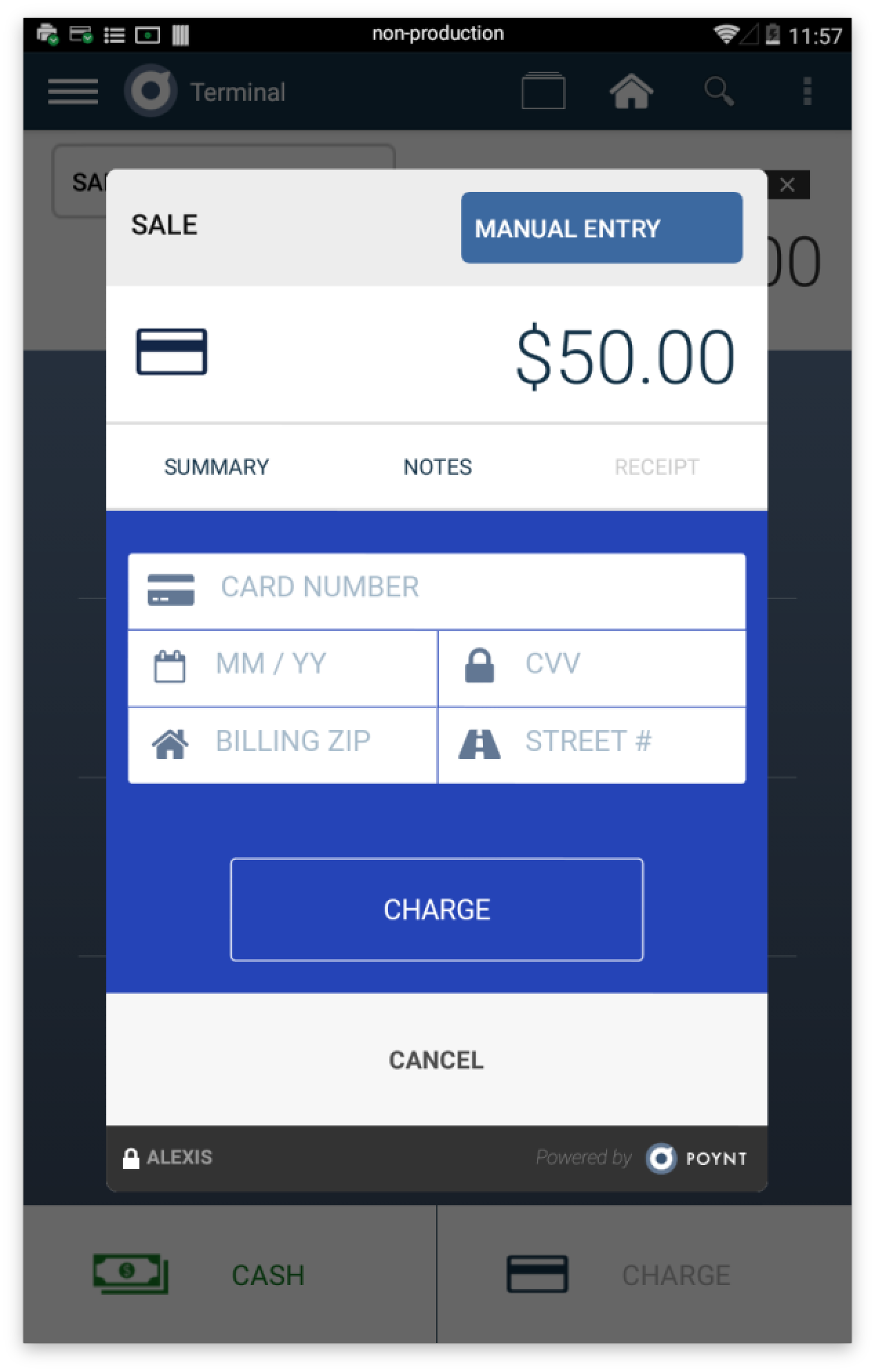 Step 3: You then have the option to add a tip and select receipt type. Select Done.