You an add/update credit card information via either the device or Poynt HQ. Cards on file will be used to charge for 3rd party app, bundle subscriptions, or a la carte Poynt apps.
Updating via device: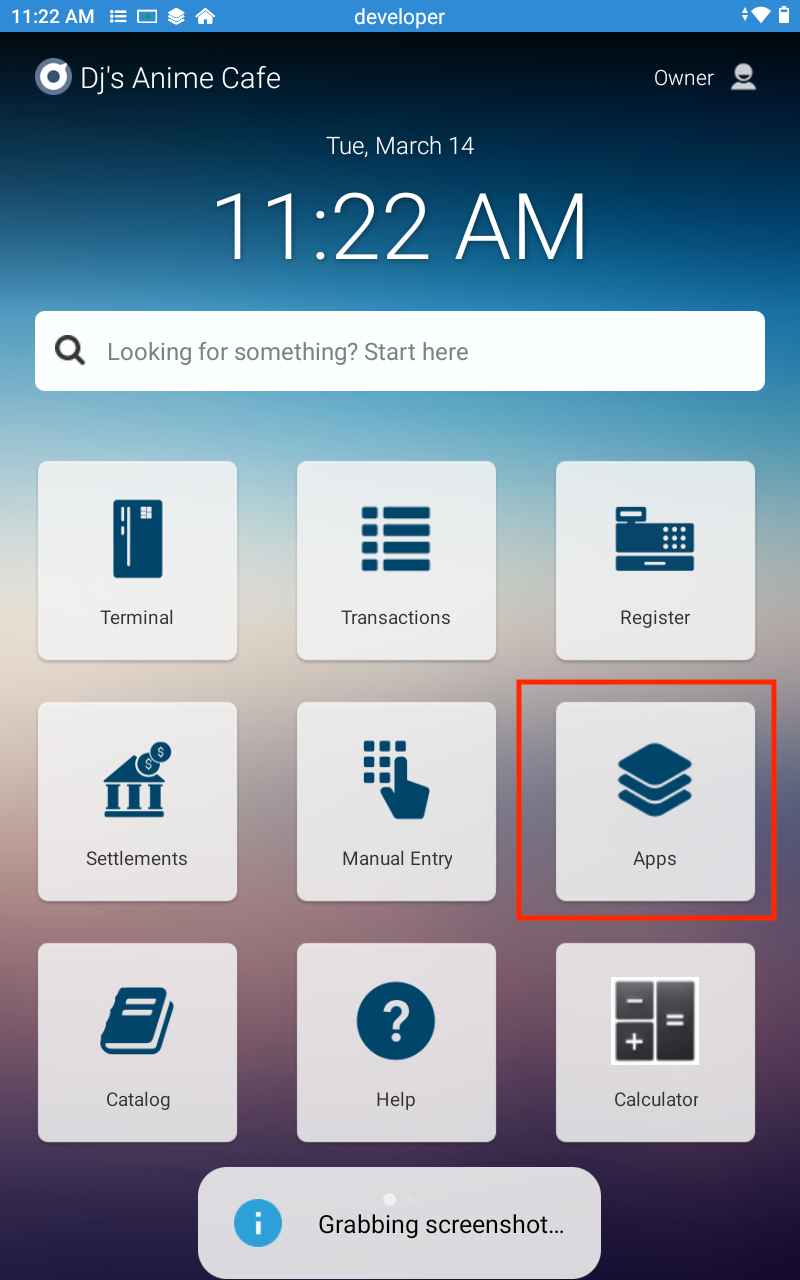 Click on the Account icon on the bottom right hand side. Click on the Add New button and enter in credit card details.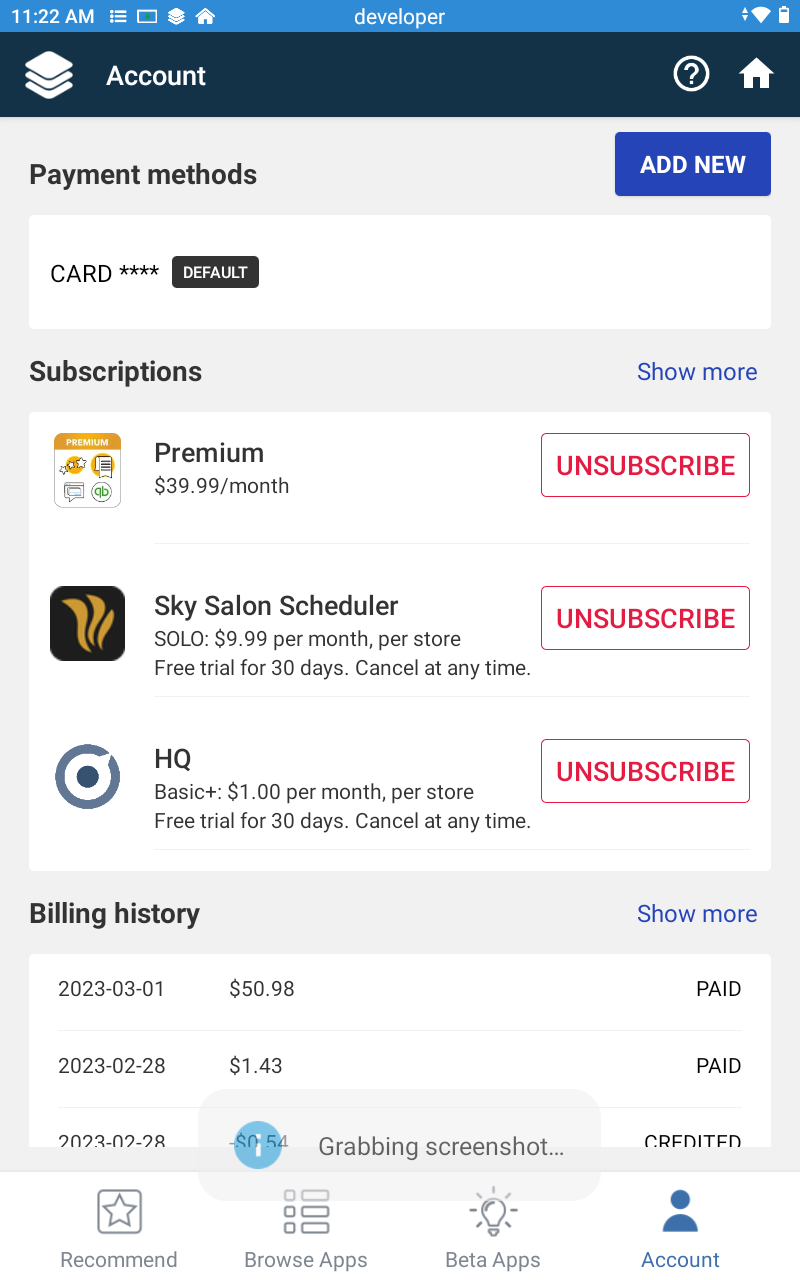 Click on Add Credit Card once completed.
Updating via Poynt.net:
You can manage your credit cards on file by visiting the App center in Poynt.net

You can view current cards on file, as well as add new cards under Payment Method.