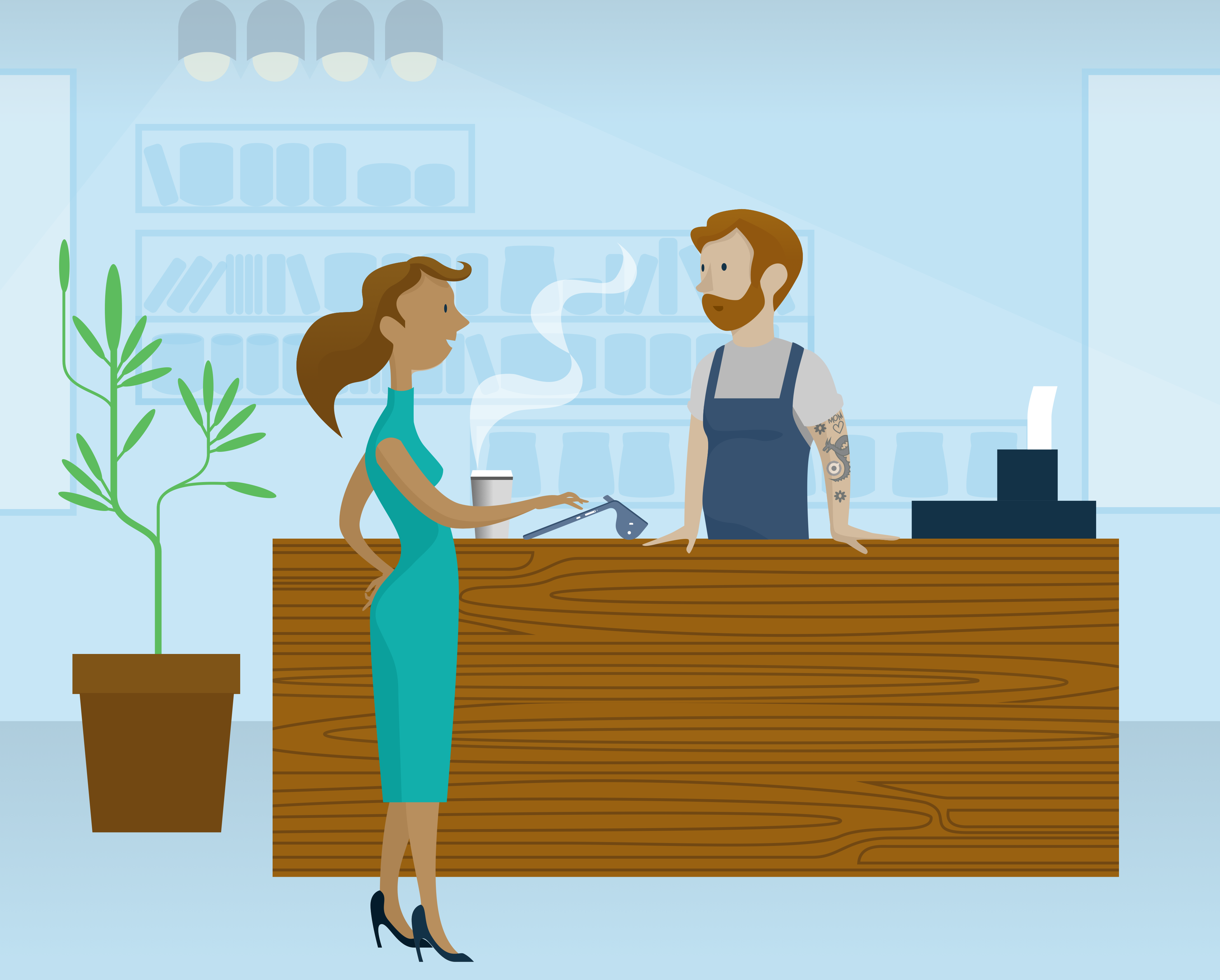 Common Restaurant Merchants
The category Restaurant contains a broad range of merchants. Some of the common business types we see embracing the Poynt Smart Terminal include:
Coffee Shops
Casual & Fine Dining
Fast Food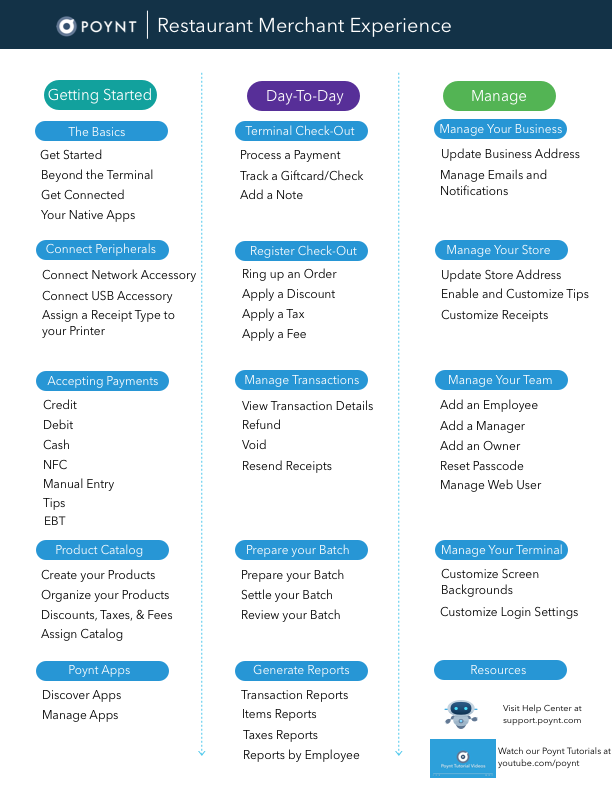 Attached you'll find the Restaurant Merchant Experience (seen above) as a PDF. Once downloaded, you may click on a line item and it will link you to the corresponding Help Center article for more info. 
 Restaurant Default Configuration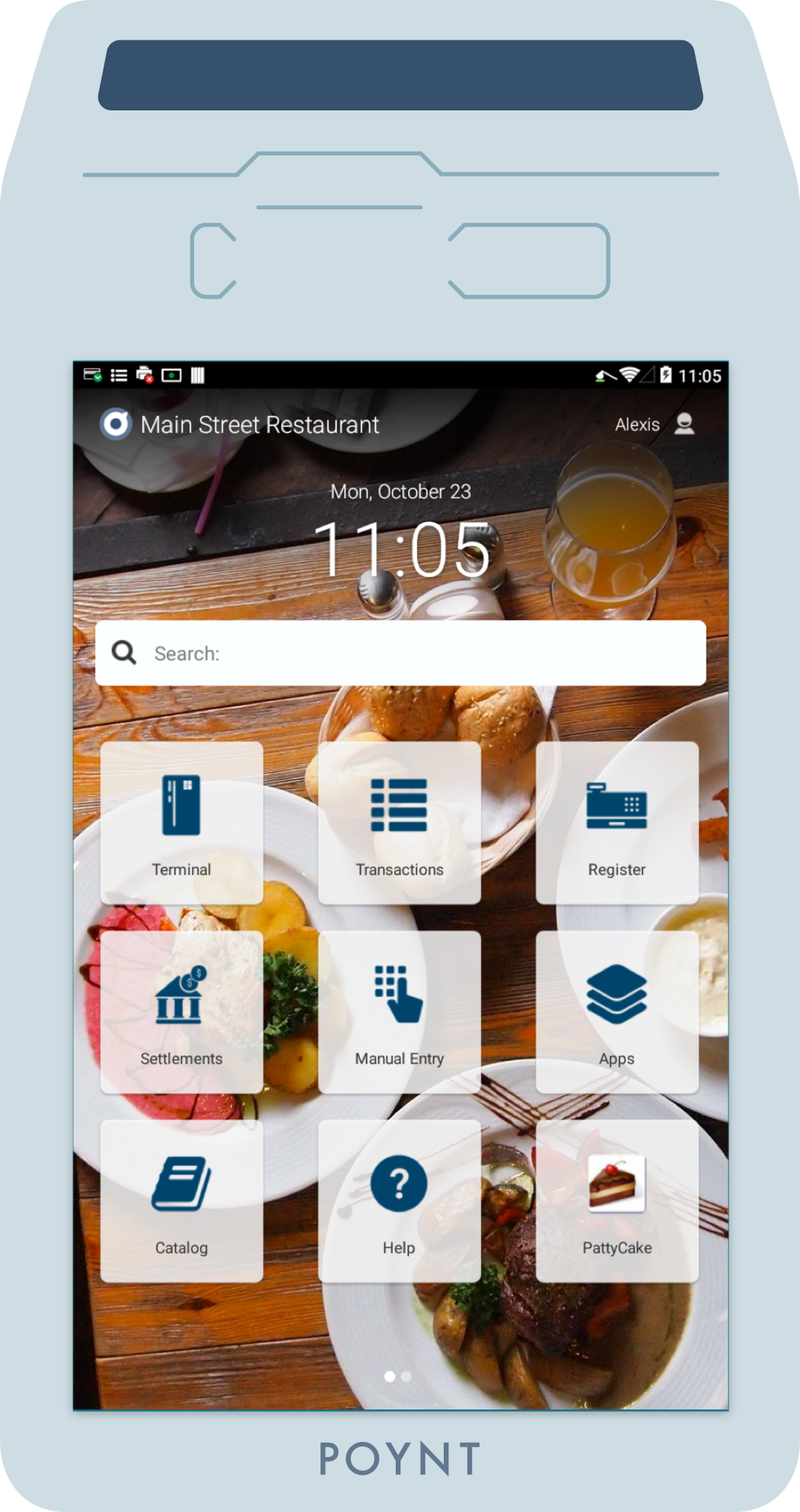 By default, Restaurant Smart Terminals are equipped with the following Poynt Native Apps: 
Terminal
Catalog
Register
Transactions
Settlements
Apps
Help