The Invoices feature allows you to create and manage invoices for your customers in one place.  Create one-time or recurring invoices, send reminders and mark as completed. 
How to create and send an Invoice?
Log into the Merchant Portal and click on the Invoices link on the left hand side.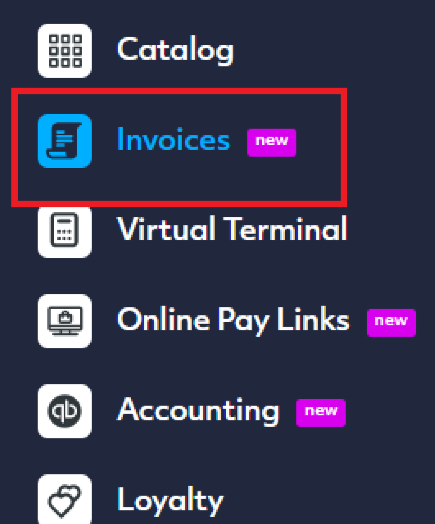 Click on 'Create Invoices'. Start by typing in your customer's name. If they are not already saved in your system, click on Create Customer and enter in their information.  
You can pull in existing products, taxes, fees and discounts to include in your invoice, or create custom ones.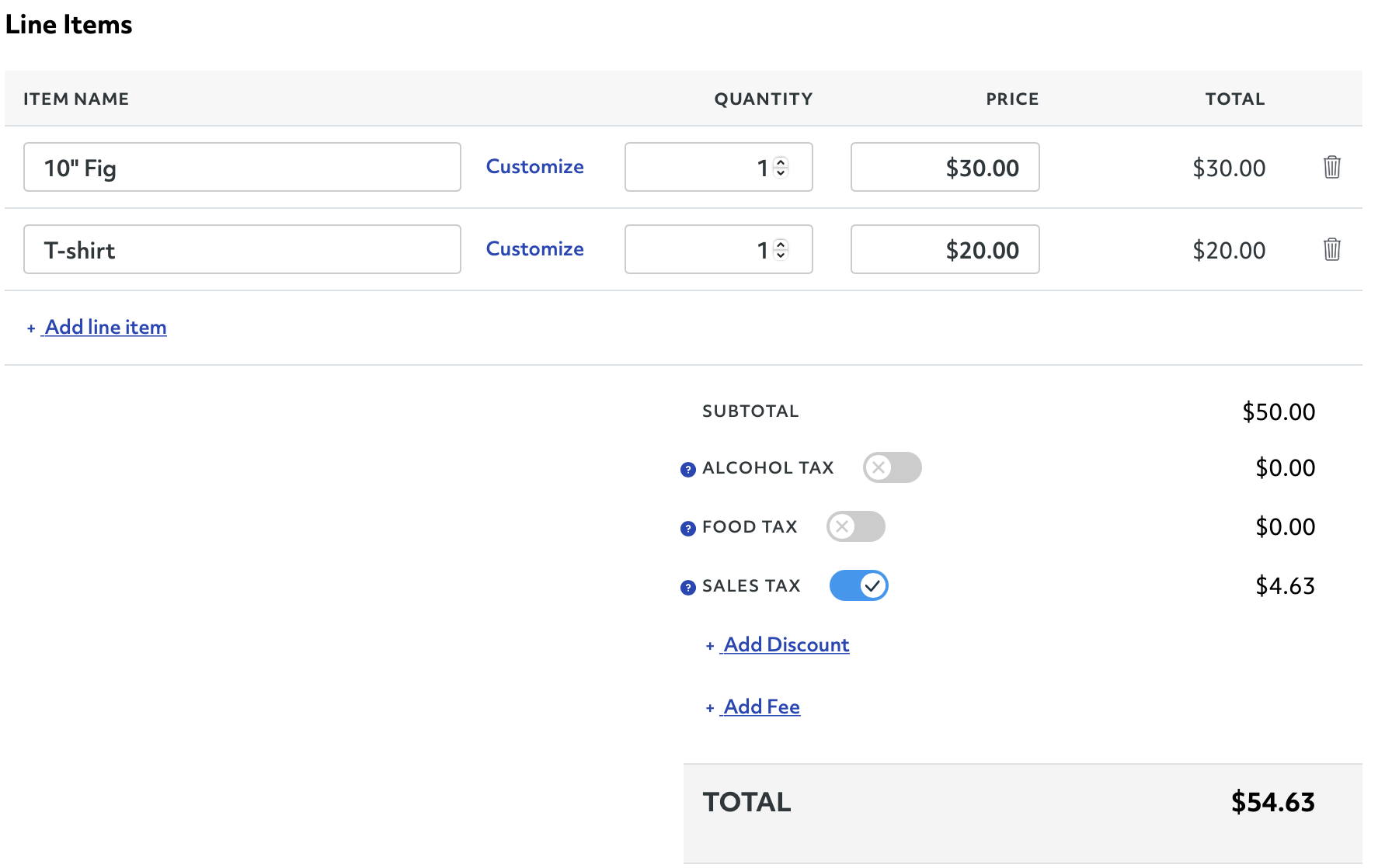 Once the items and taxes have been added, choose the settings for this invoice:  one-time or recurring , when to send it, and when it's due.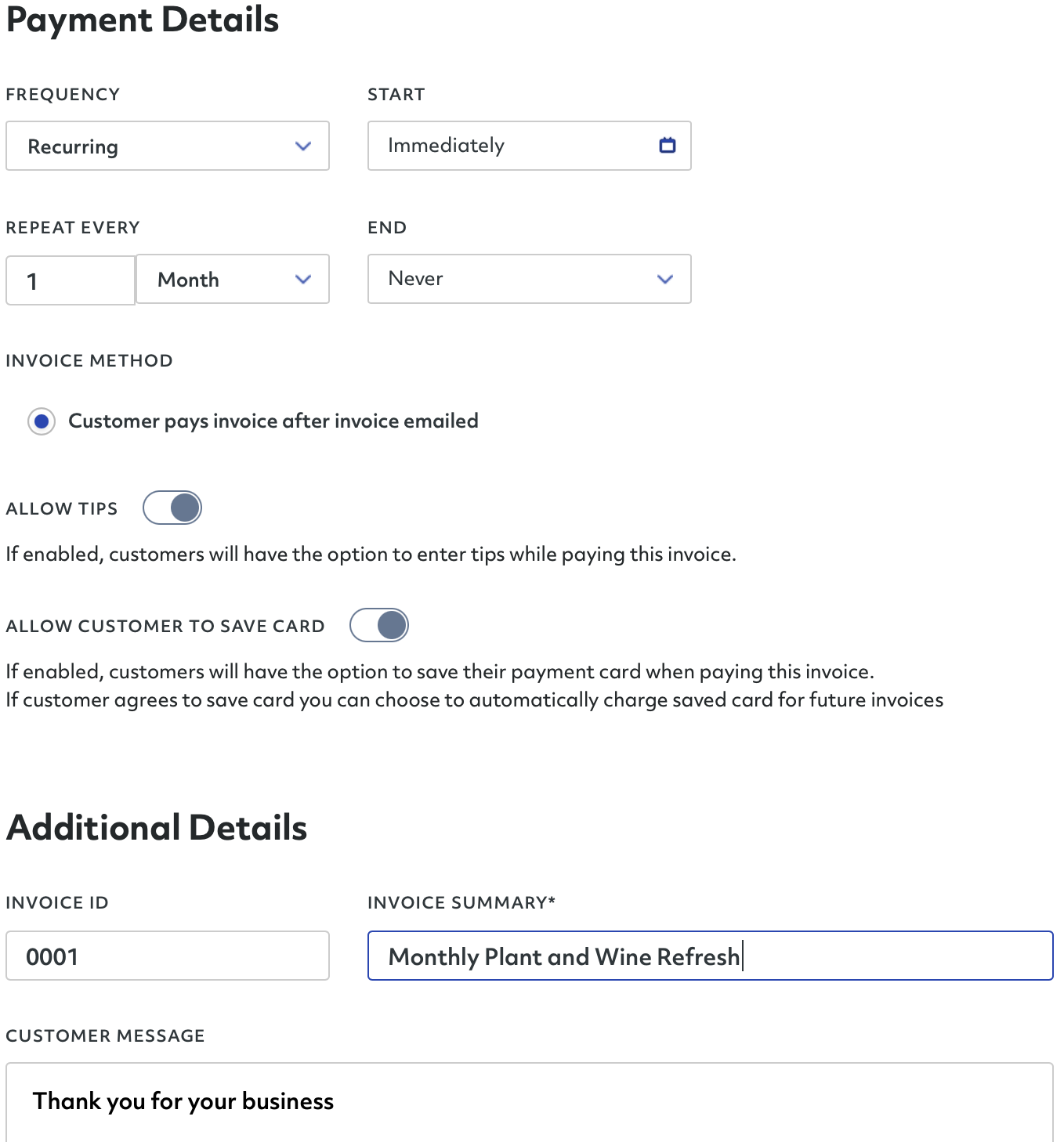 If an invoice is marked as recurring, you can choose to let your customer save a card on file for future payments.
NOTE:  You must enter something in the Invoice ID and Summary fields in order to send the invoice.
Managing your invoices
You can view all you invoices in the dashboard, and at a quick glance see which ones have been paid or are still outstanding.