Within the Lodging app, Void and Refund functionality correlates with the type of transaction processed:
Quick Stay (aka QS) vs Check-in (CI):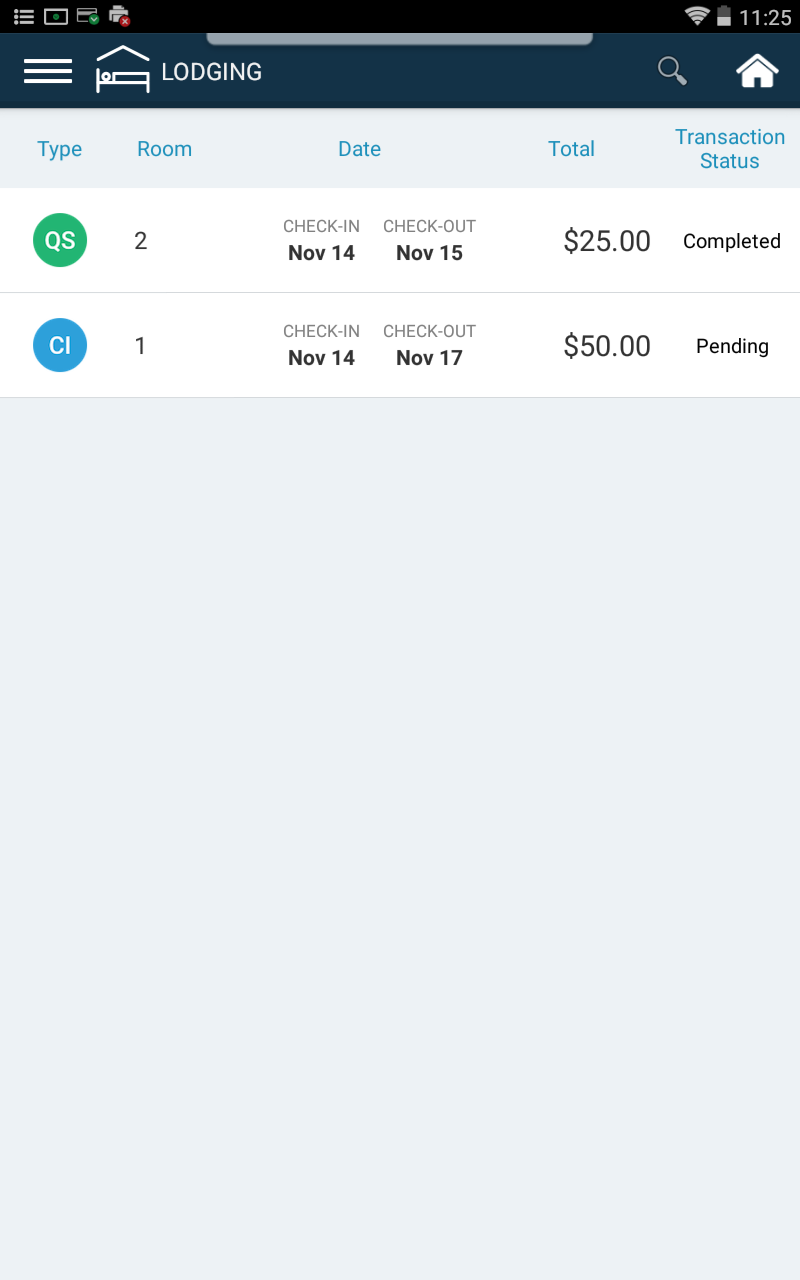 The void functionality is only available for transactions processed via check-in/check-out feature.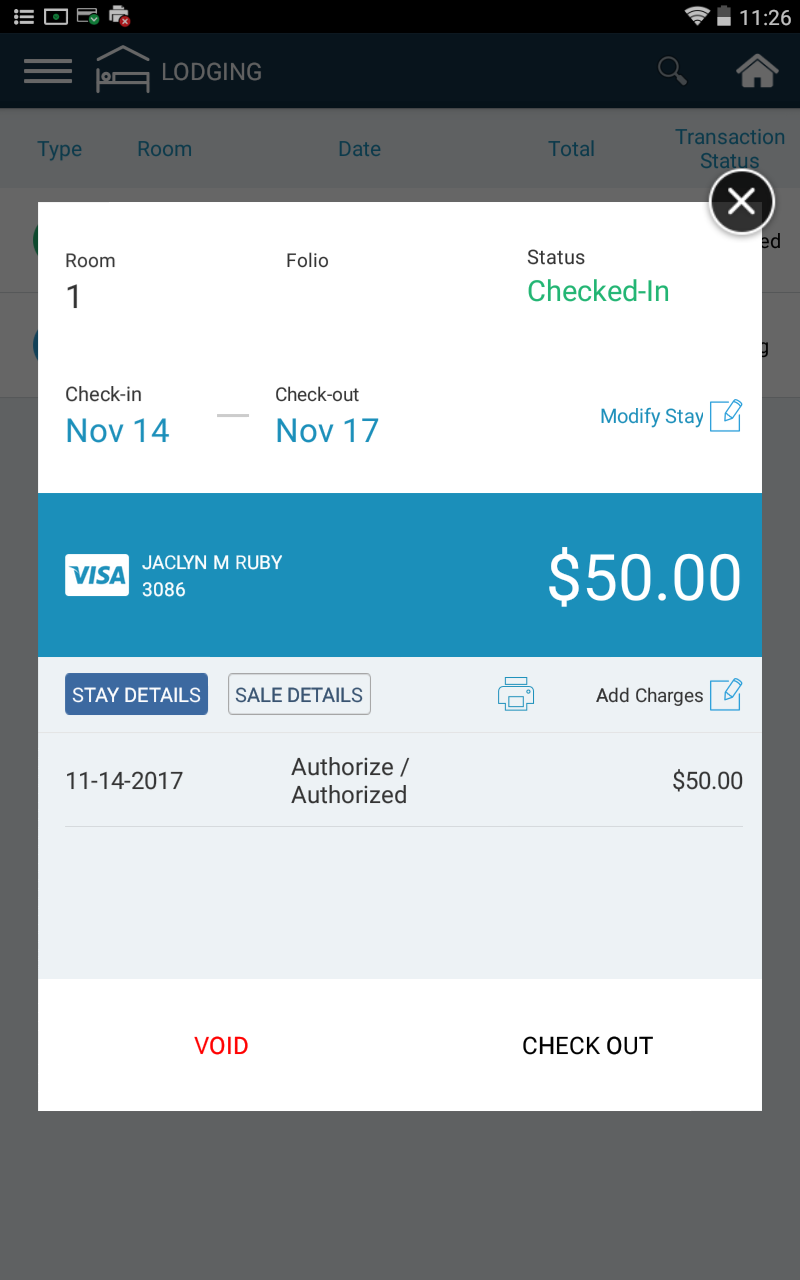 Void is not available for Quick Stay transactions, since those transactions have already been captured. For Quick Stay transactions, only Refund is available.