In Poynt HQ you have the ability to view and manage business settings, store settings.
Store Settings
Store Settings allows you to update the store name (updates only in Poynt.net, not on the device), customize logo for email receipts, set tips, customize the screens on terminal, and establish other login and receipt settings.
Enable various methods of payment, tips and set settlement times.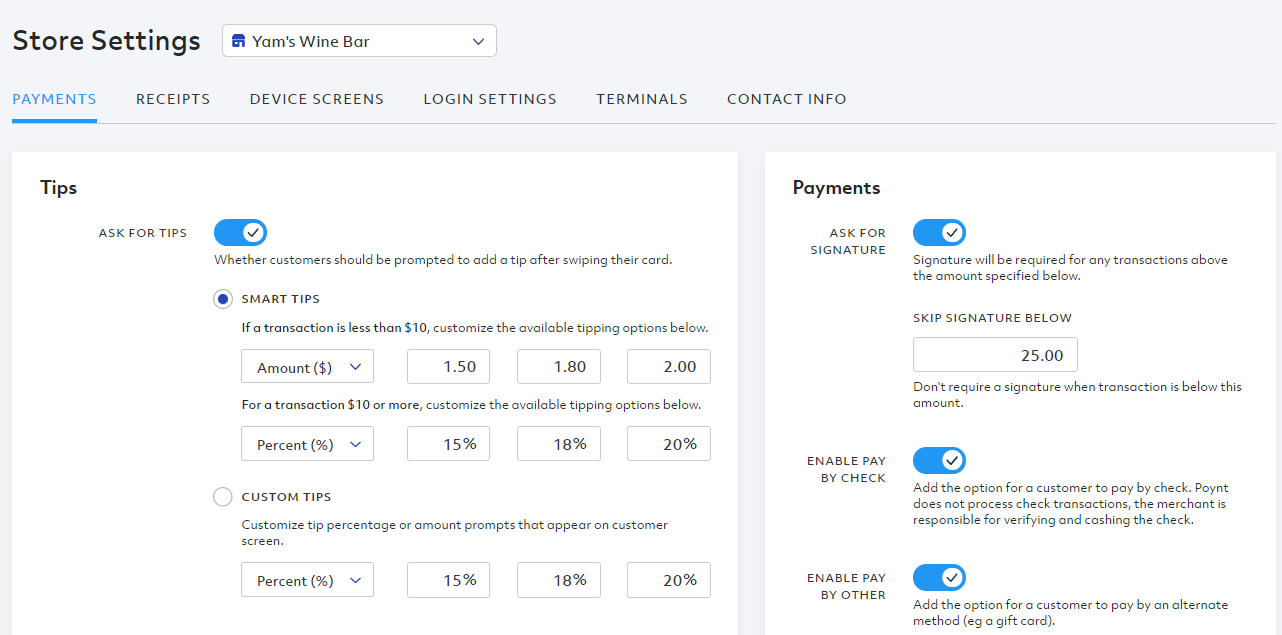 Customize your store's receipts with your business address and hours, social media handles. You may also toggle off any receipt type that you would like to hide during the customer checkout flow.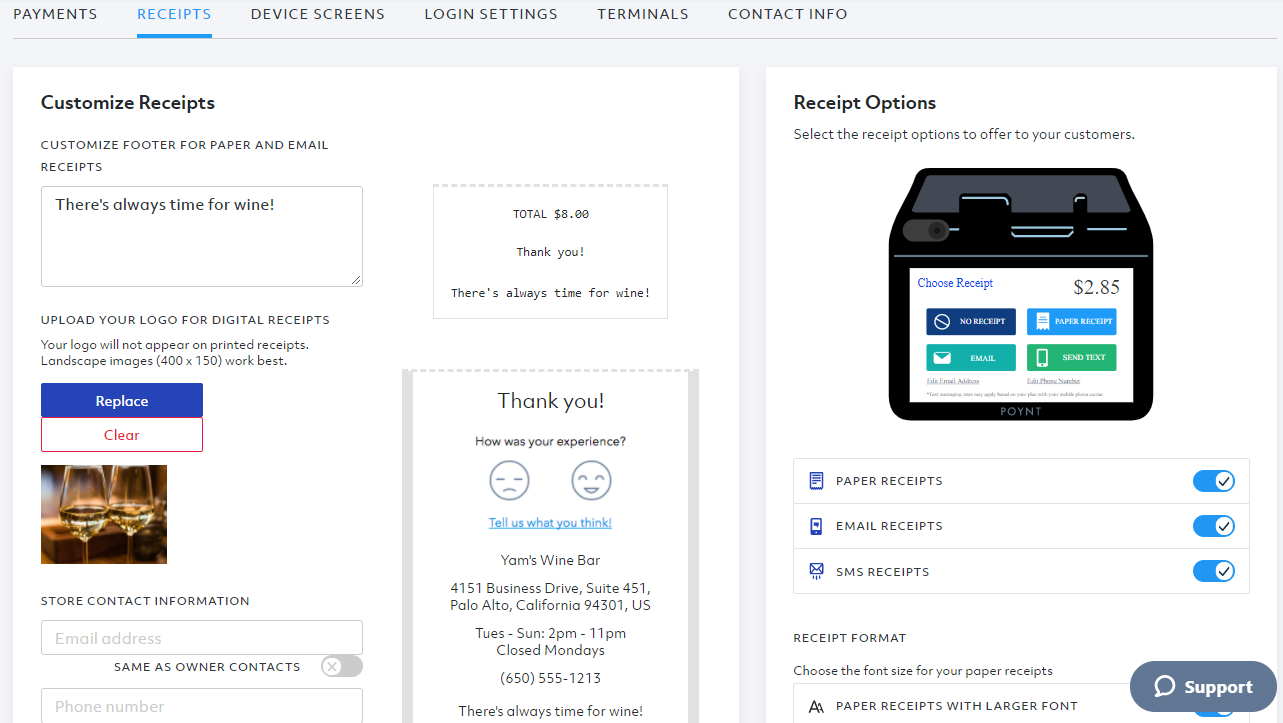 Upload a custom image for both of the screens on the terminal. Enable logos of credit cards accepted by the store.
Note: Dimensions: Merchant Screen - 800x1280 JPG or PNG / Customer Screen - 800x480 JPG or PNG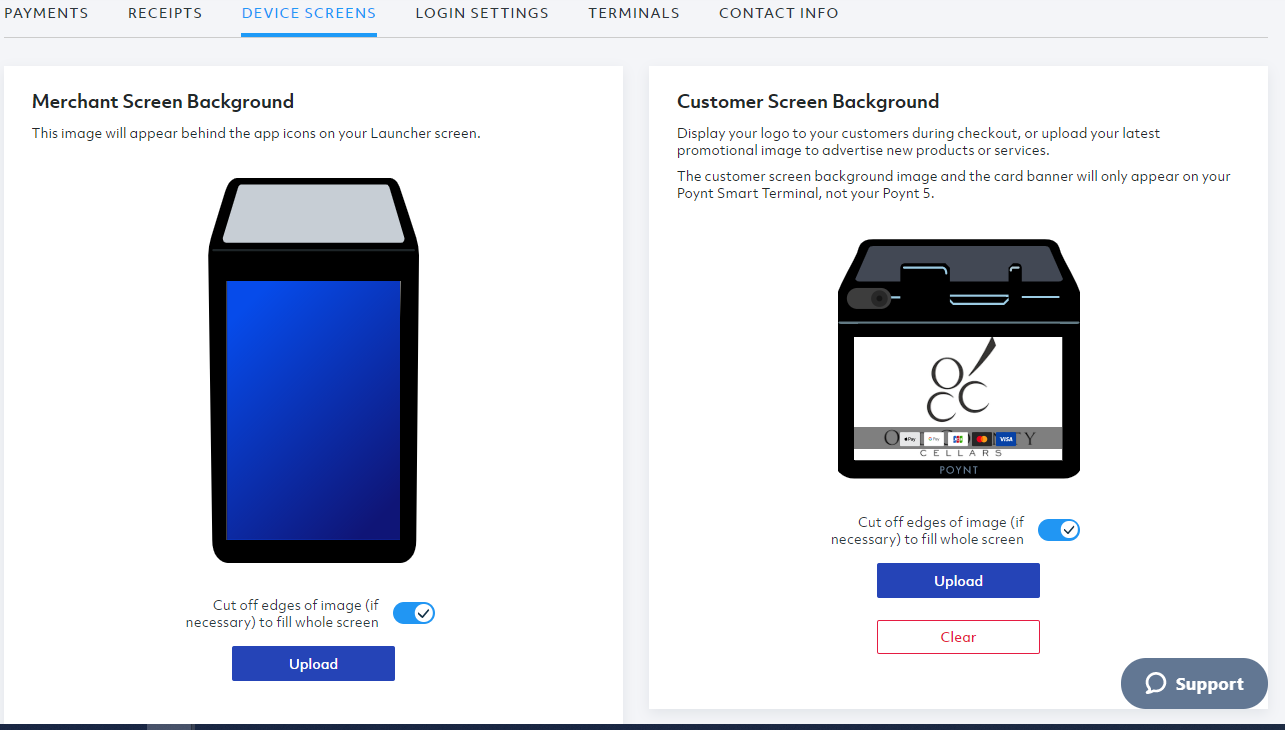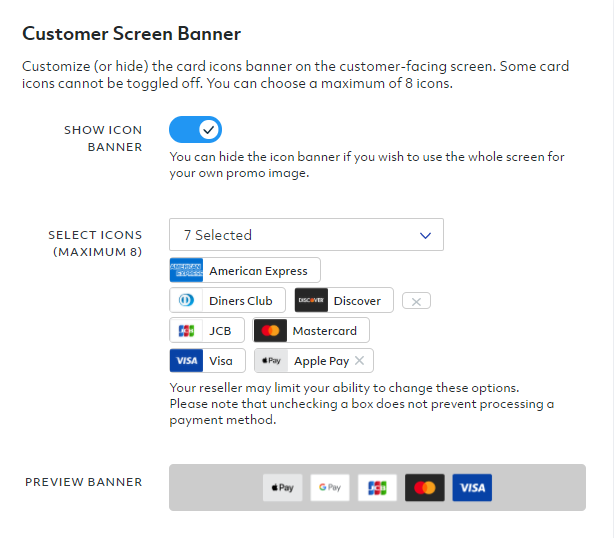 Customize Sleep and and Auto-Sign out Settings.

Allows you to change the name of the terminal, as well as change the catalog associated with it.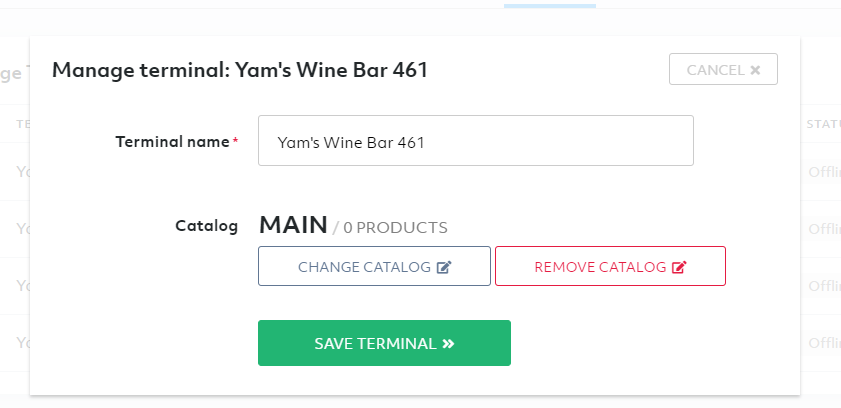 Allows you to view and update your contact information accordingly.
Merchant ID: A specific code assigned by your Reseller. Contact your Reseller if the name needs to be changed.
Display name: The store name and how the name will be displayed on the Poynt device.
Phone & Address: Any changes on these fields will be reflected on the receipt.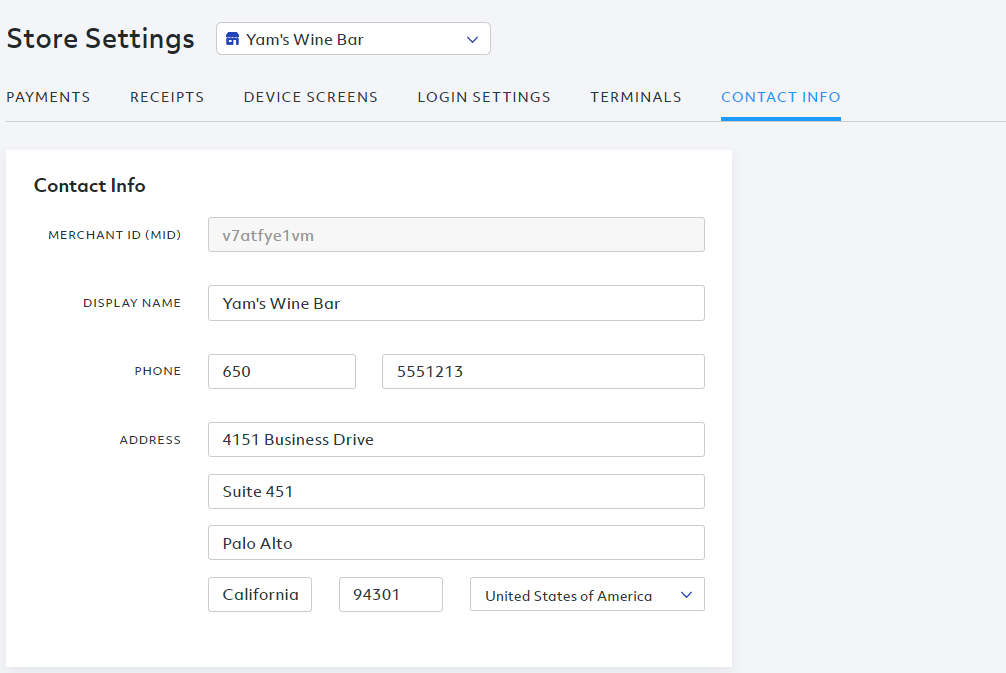 Business settings
Business settings access to your Basic and contact information.
Allows to view information such as: Legal name, DBA name, description and address. In case, you need to change this information, contact your Reseller company.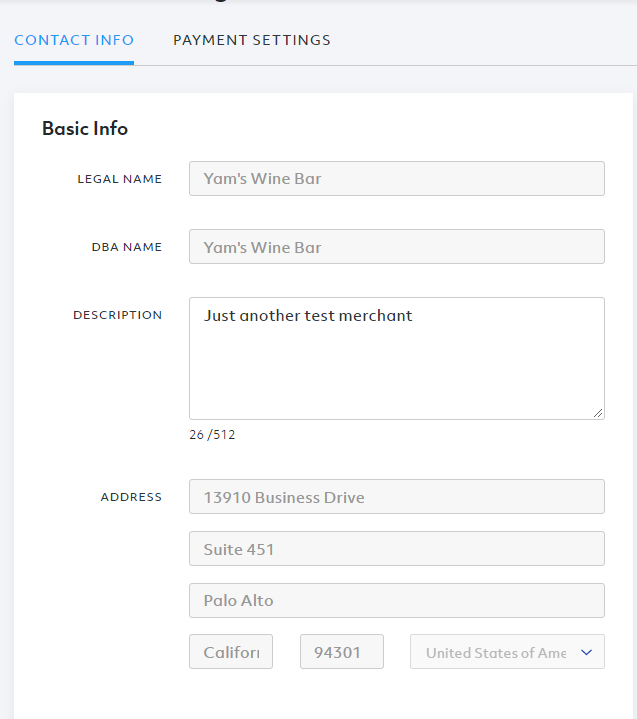 Displays the business owner name and contact information such as phone and email address as well as to set language preference. You can also turn on notifications in order to receive emails about the status of your terminal.
If you're waiting for it to arrive and receive copies of reports you generate on the Terminal or on Poynt HQ (poynt.net).