Once of the advantages of using a GoDaddy Poynt smart terminal is email/text receipts to your customers directly. If a customer chooses a printed receipt, only one copy of it will be available. To print a duplicate receipt of a transaction, you can do so from your Transactions List.
There are two ways to navigate to the Transactions app: via the left-hand menu in the Terminal app, or directly from the Home screen.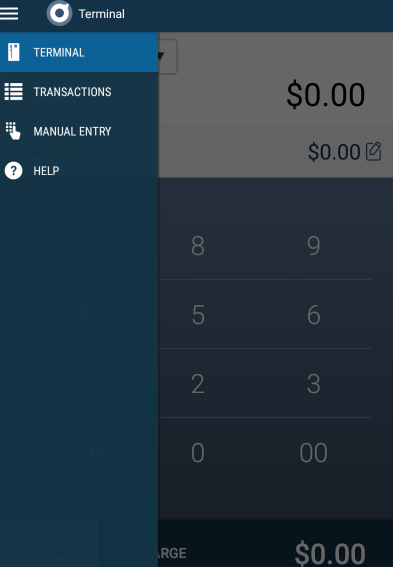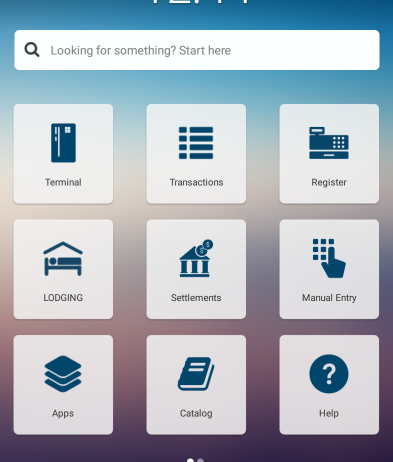 Once in the Transactions list, simply slide across on the transaction of which you'd like to print a duplicate receipt.
Select Receipt to print that receipt.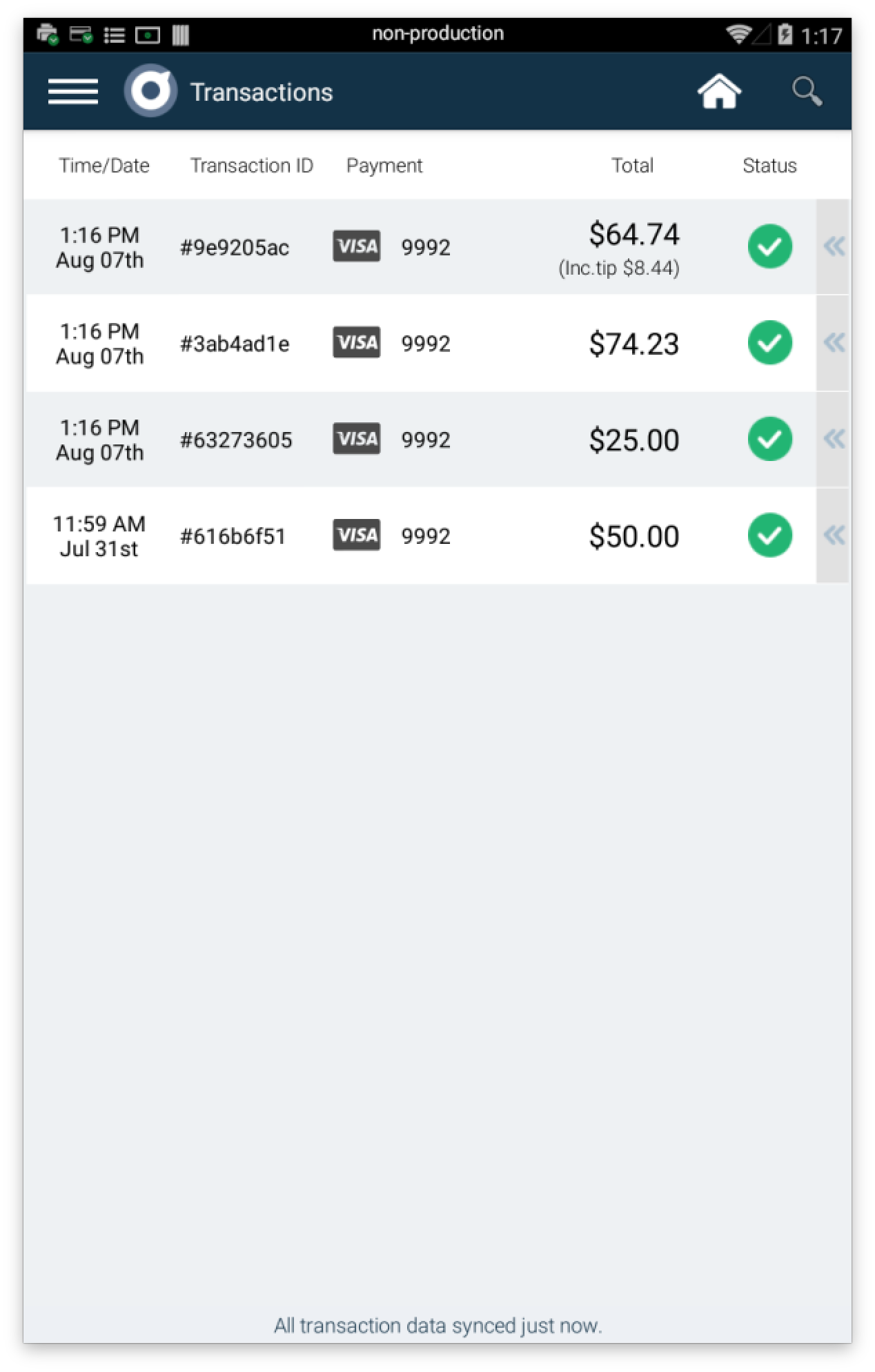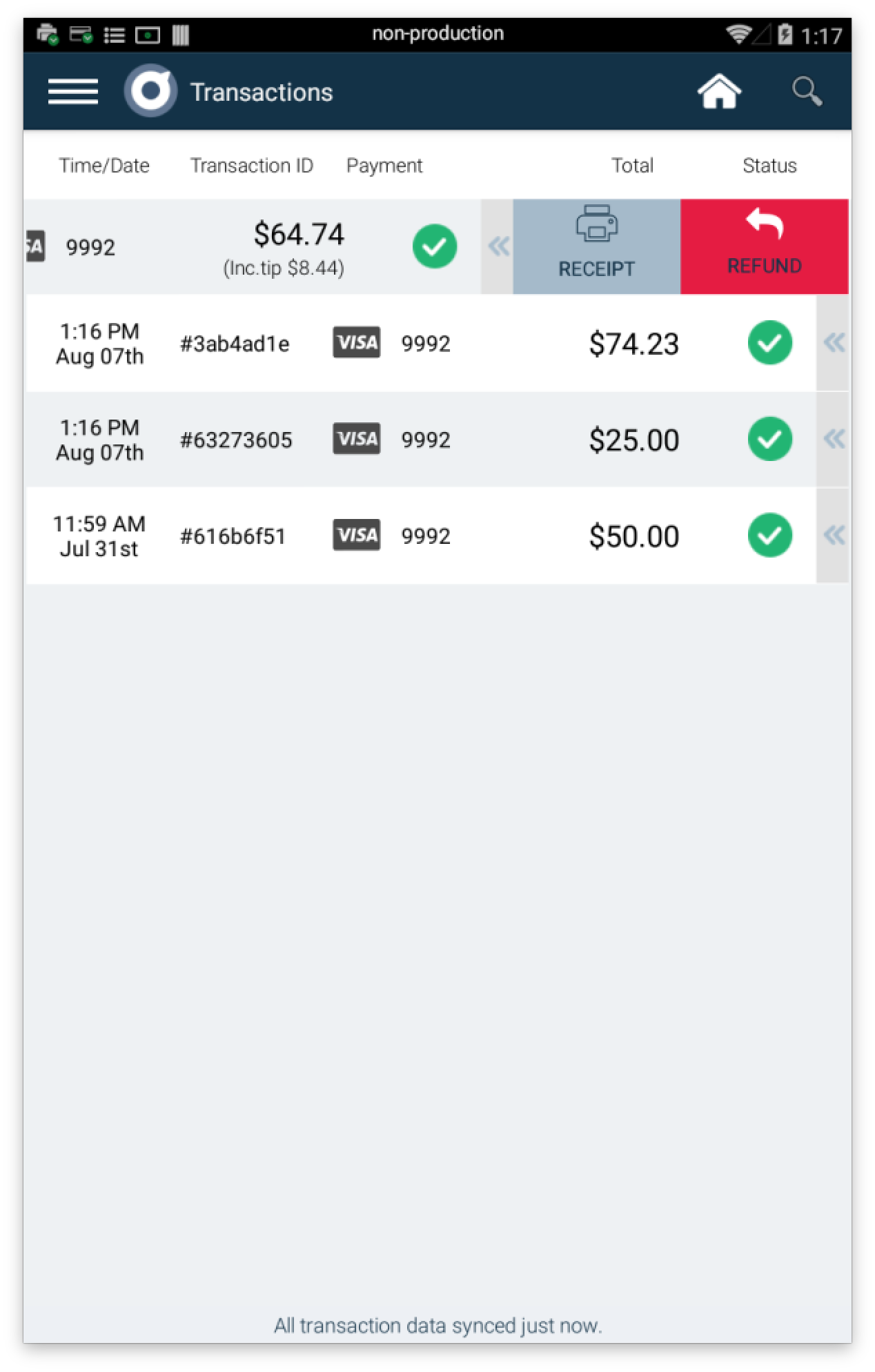 NOTE: Options on reprinting receipts is tied to Receipt options setting (Account & Settings --> Store Settings --> Receipts --> Receipt Options). For example, if only Email and SMS receipts are enabled, those are the only two options that will be available to reprint a receipt. Confirm that Paper receipts option is enabled in order to print a paper receipt.