Welcome to your dashboard! You can view your sales and customers, and manage all aspects of your business, all in one place.
Use the links on the left-hand side to manage your business. These are grouped by in three overall categories.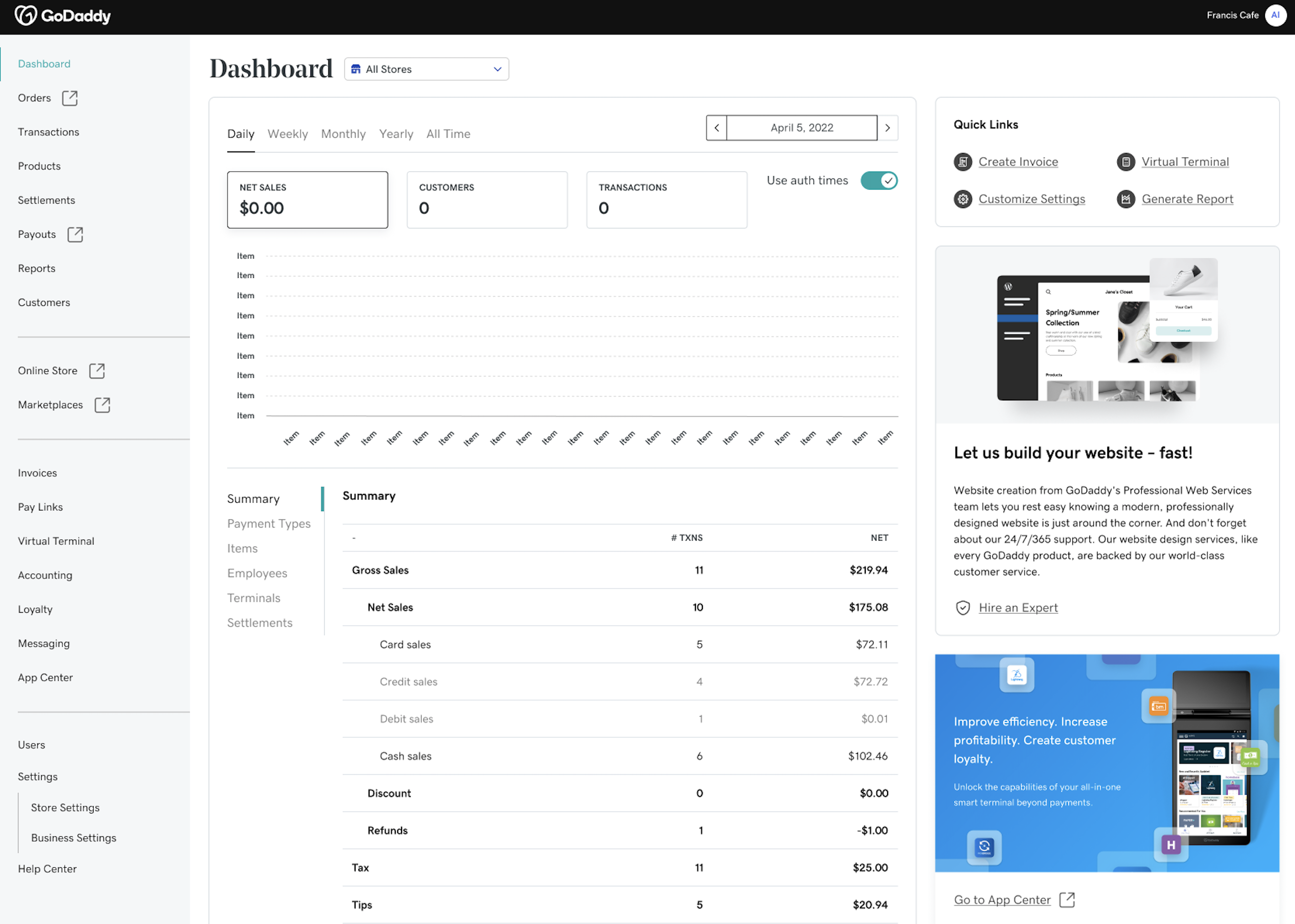 Business operations:
View sales, customers and transactions
View and refund transactions
View payouts deposited in your bank account
Generate reports (transactions, items, taxes, etc)
Catalog & Payments:
Business Settings:
Manage web and terminal users
Customize tips, receipts and device settings
Managing multiple stores
If you have multiple stores in your business, it's now easier to view transactions and analytics, customize settings, and manage your inventory for any individual store or your business as a whole.
We've added a list of your stores on the top of every page of the Merchant Portal so you can switch between them quickly.