One of the first things you'll do once you have access to your reseller portal is set up your team. You can invite team members, assign roles, and customize permissions for each role.
Team members can manage merchants accounts based on the roles and permissions assigned. They will be able to perform tasks such as board new merchants, activate terminals, create jobs, etc.
Step 1: To add team members, simply log into Poynt.net and click on Users on the bottom left hand side of the navigation bar.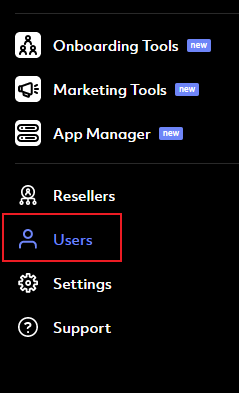 Step 2: On the Team Members tab, click on Invite team member button.

Step 3: Enter the user's name and email. Choose the appropriate role and Save to complete.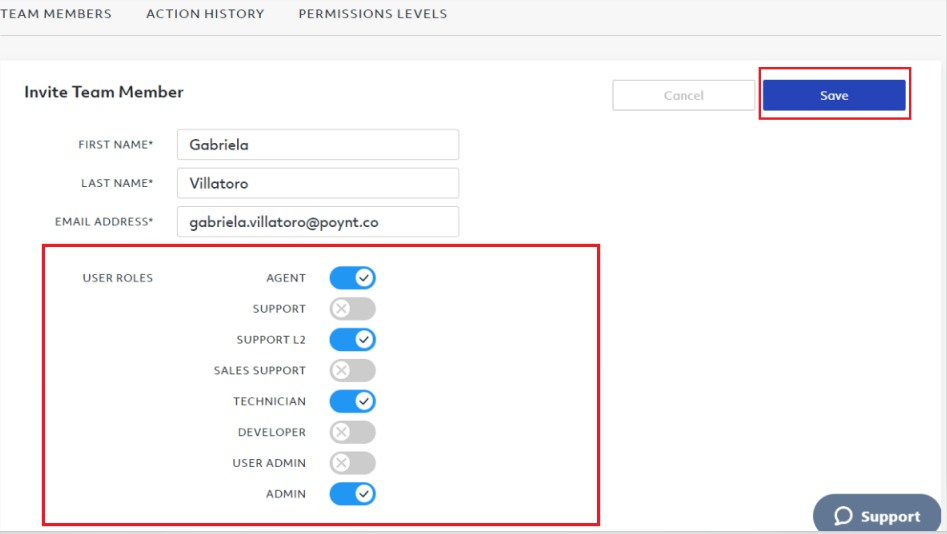 Step 4: The user will be listed on the team members section, and will receive an invitation via email. While the invitation is still pending, you have the option to resend or revoke the invite.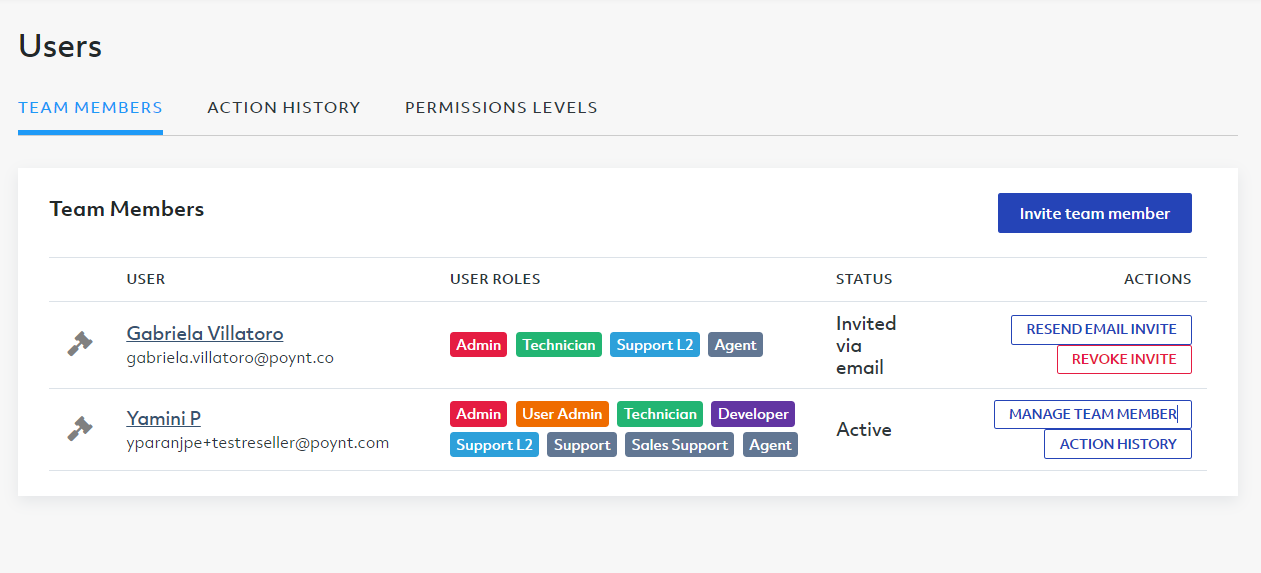 Step 5: The user will receive an email prompting them to set up their account and walking them through the process.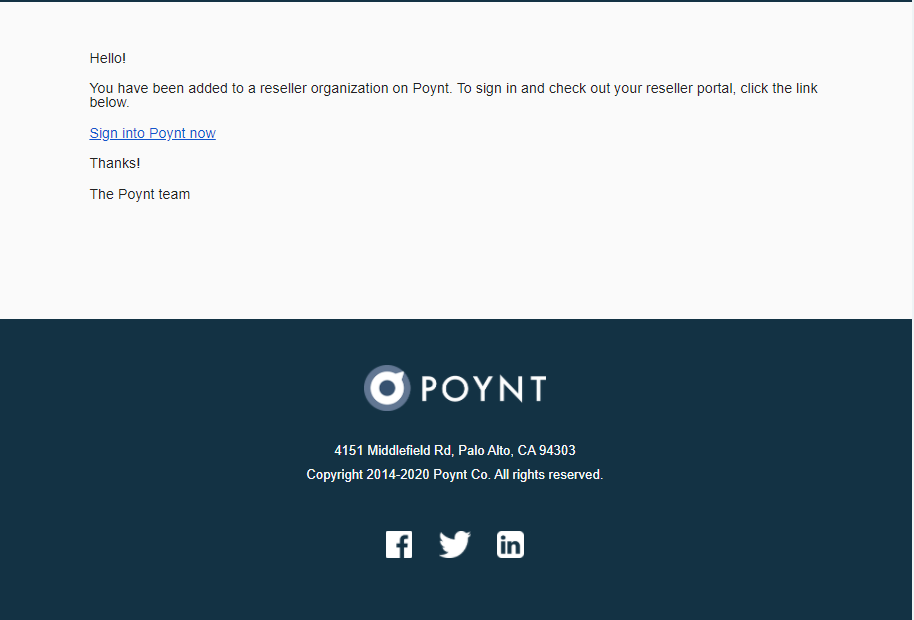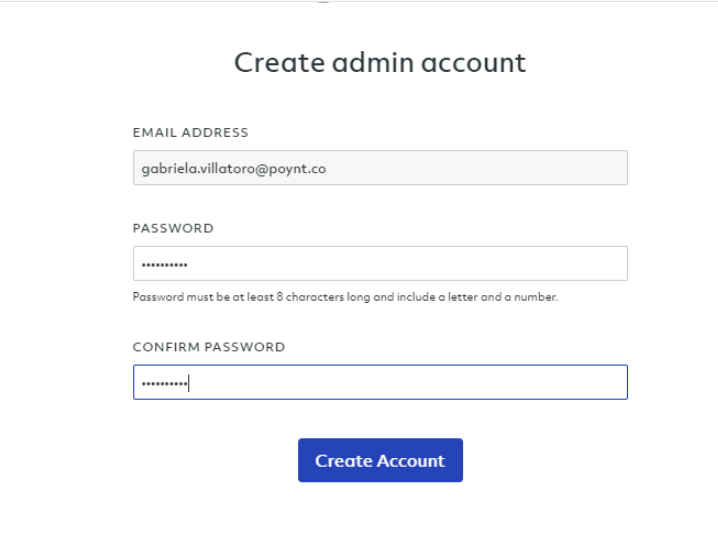 Upon completion, they will now be able to log into the reseller portal.
Editing or Deleting a Team Member
As team members join or leave the organization, or your needs change, it becomes important to manage your teams, roles and permissions.
Step 1: Go to Users tab and click on Manage team member tab.

Step 2: Toggle user roles as needed. If a team member is no longer with the organization, select Remove from organization button. Click Save to complete.