In the terminal section, resellers can monitor and provide support for terminals. You can locate specific terminals by using filters to check terminal status and manage action buttons.
Step 1: In the reseller portal page, go to Terminals tab.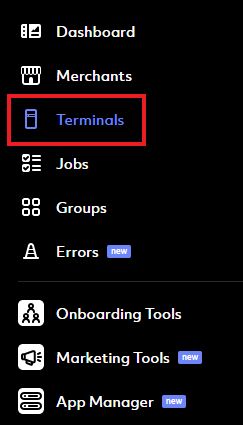 Step 2: Enter in the search criteria. You can search by terminal ID, business name, business status, device model, and current OS version, etc.

Step 3: Click on checkin or manage to see more details of the terminal.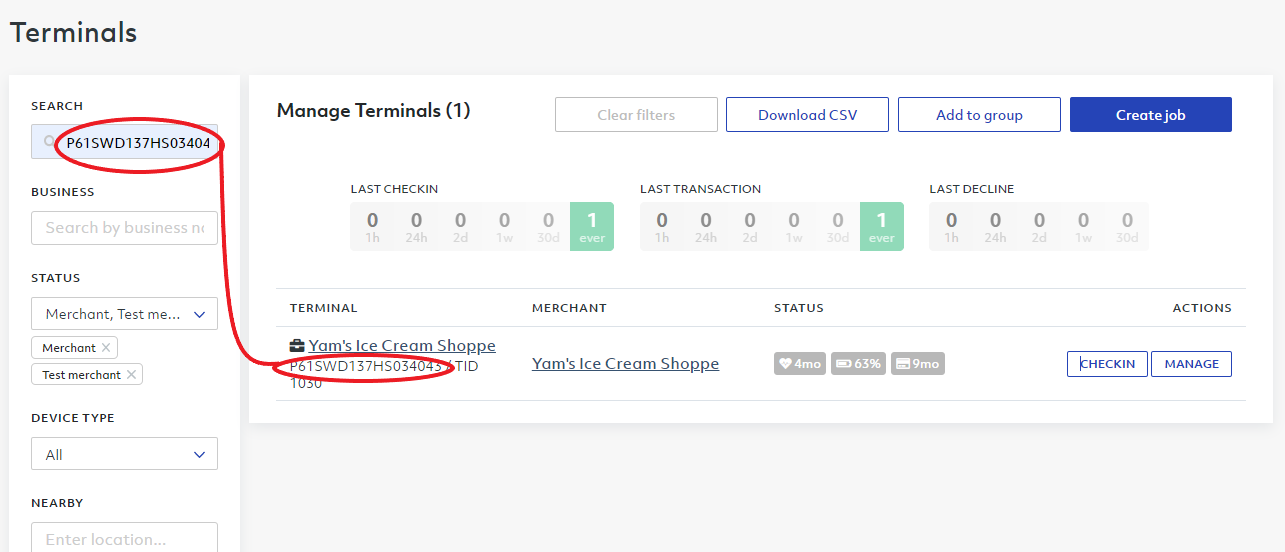 Once the results of your search are in here, you will be able to see listed all terminals associated to a determined business with specifics such as: last check-in, last transaction, last decline, ability to create jobs (to install/remove a job).
Terminal:

Terminal Serial Number/ TID Number

Merchant

: Business Name

Status:

Last check-in, Battery percentage, Last transaction

Actions:

Check-in, manage button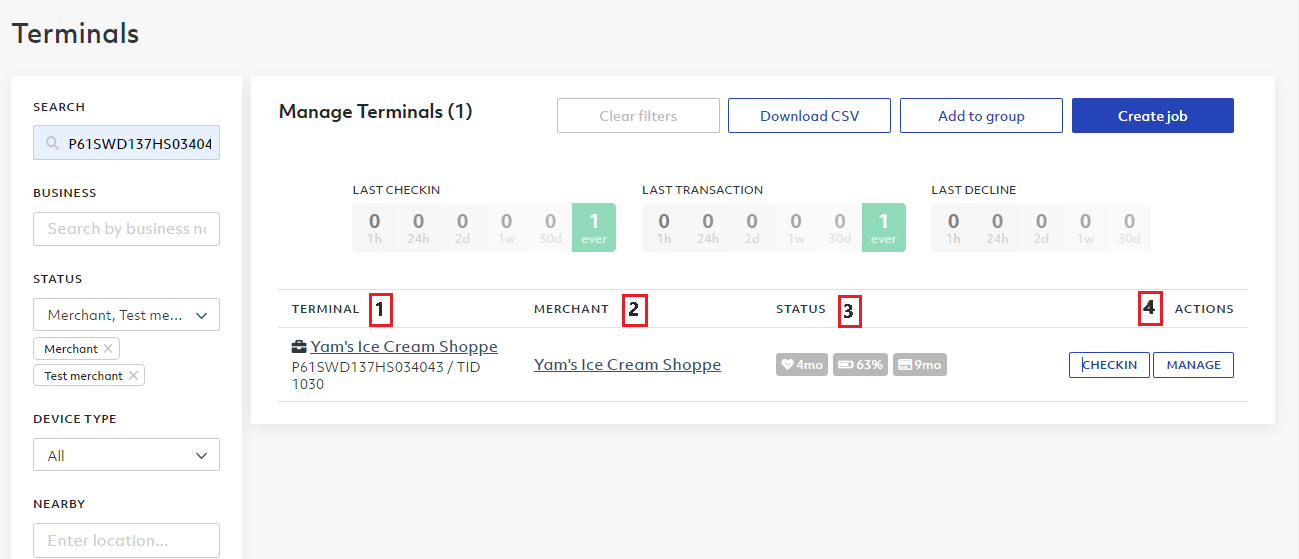 To view terminals information, timeline activity and actions click here. For additional information on how to use action buttons click here.