QuickBooks Online allows merchants to export transactions and orders from GoDaddy Poynt to QuickBooks. Features include automated daily syncs, as well as the ability to choose a past date to start syncing your transactions from. All data is synced with Order & Product item information from the Register & select 3rd party apps (ie RocketTabs, POS-n-Go).
NOTE: Make sure your QuickBooks Online account is set up and an Income Account is created and assigned before starting the sync. Click here to see steps on creating your Income Account in QuickBooks Online.
Step 1: Log into the merchant portal and visit the "Accounting" page. Click on the Connect button next to QuickBooks Online.

Step 2: Sign in into your QuickBooks Online account in the pop-up.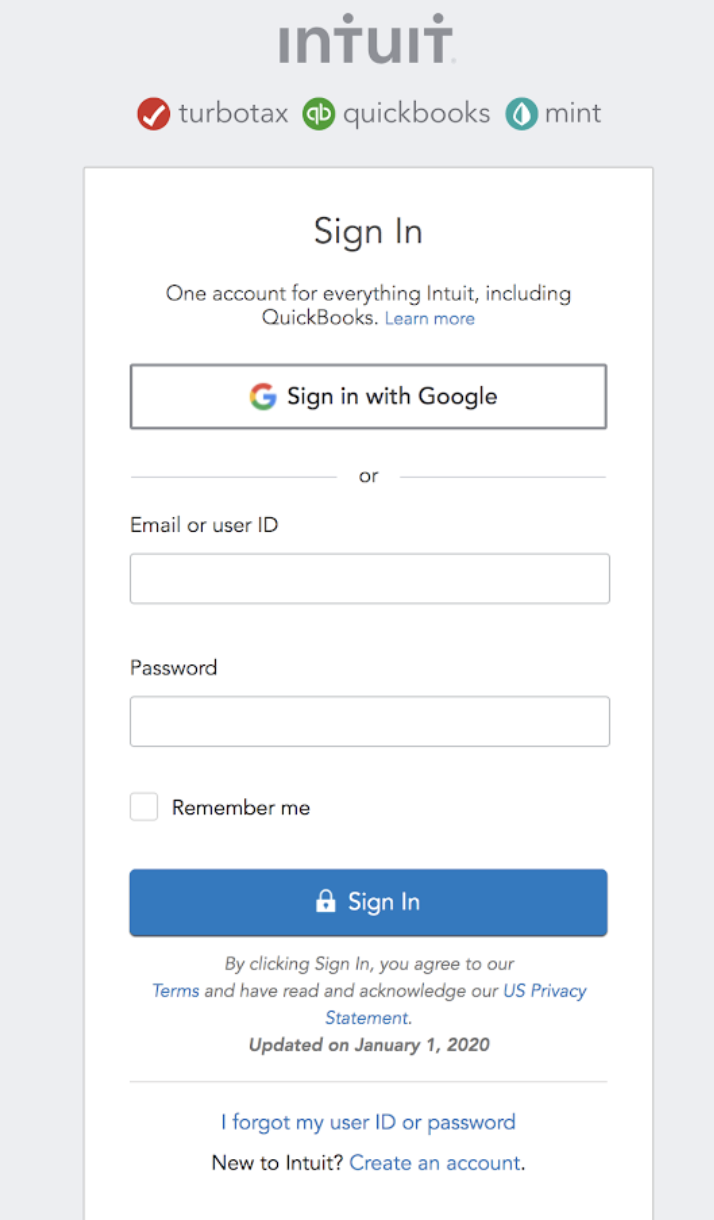 Step 3:. Click Connect to finish the login process. This will now link your QuickBooks Online account to your GoDaddy Poynt store.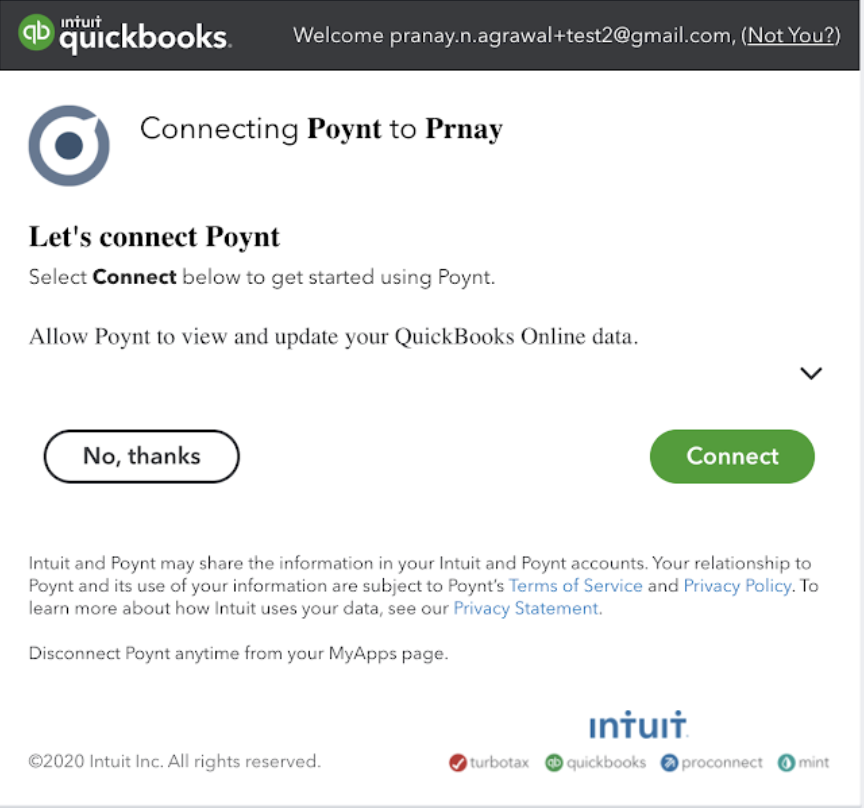 Step 4: Next, you will be redirected to the mapping screen. This shows you how categories in Godaddy Poynt map to the categories in QuickBooks Online. Choose the chart account from the drop down menu for the Income Account category.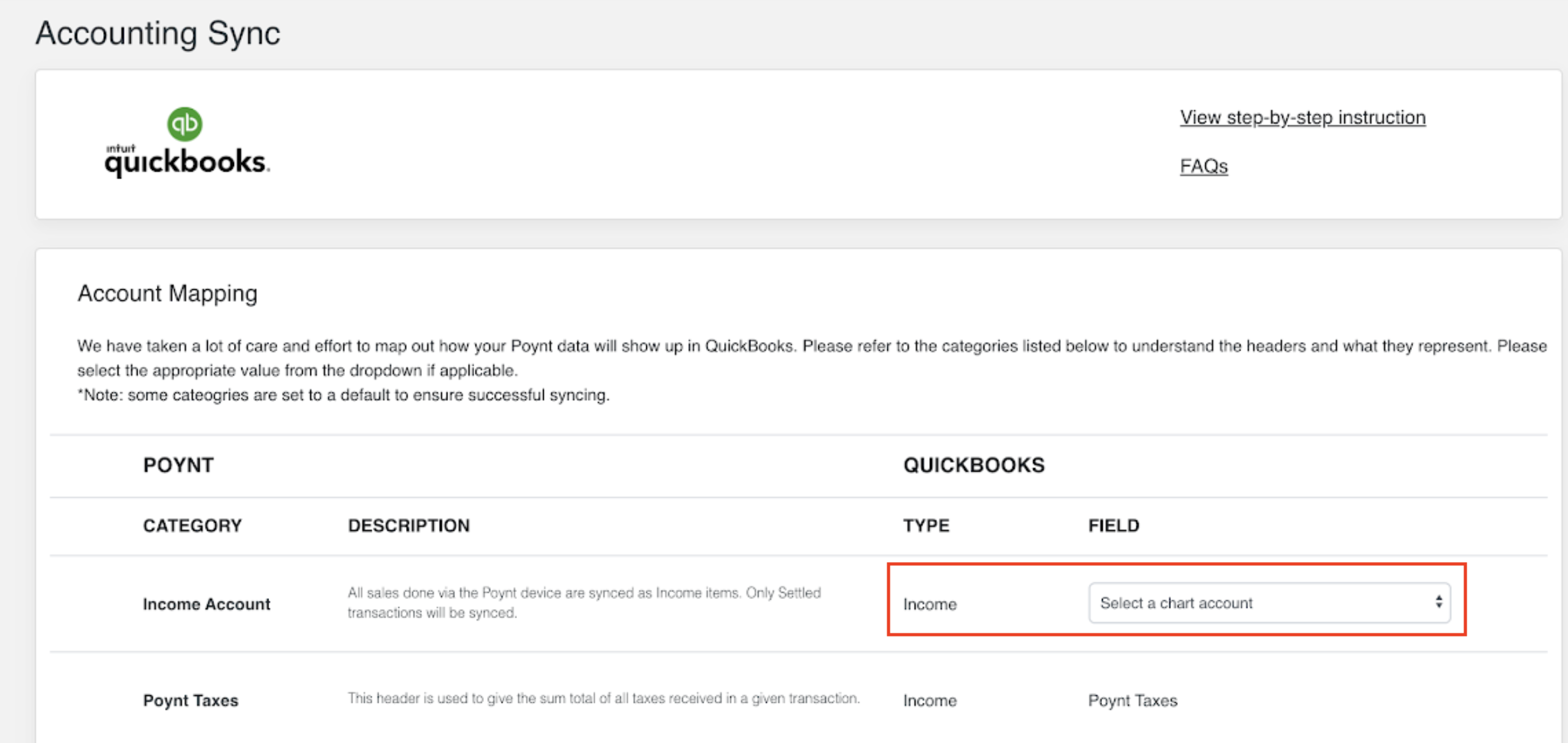 Step 5: Click on Test Sync on the bottom of the screen. This will send a few transactions to your QuickBooks Online account.

Step 6: To verify the sync is successful, go to your QuickBooks Online account and click on Sales tab on the left hand side. You should see transactions populated in the All Sales tab.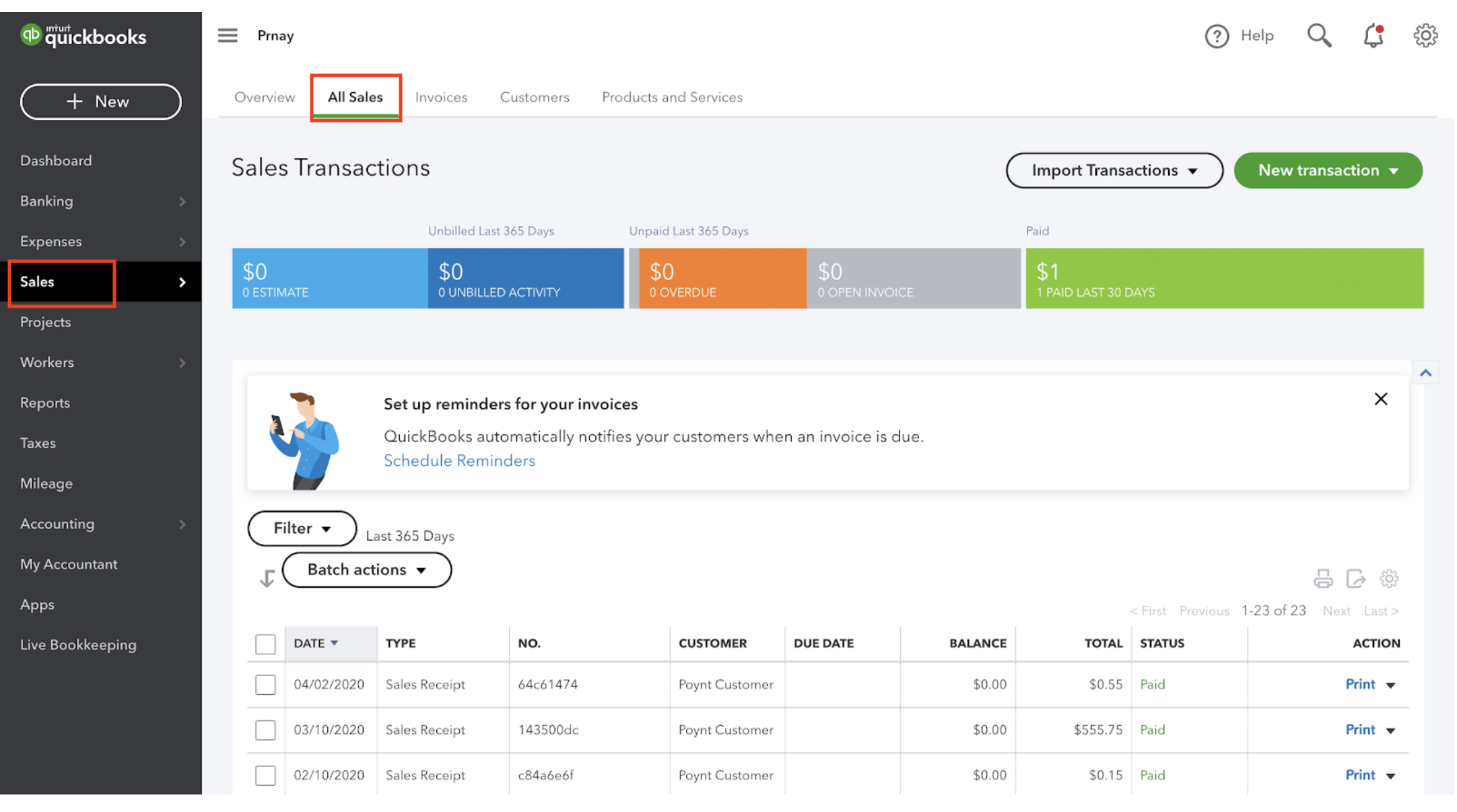 You'll also see "Poynt Customer" created. This is what all GoDaddy Poynt transactions will be associated with.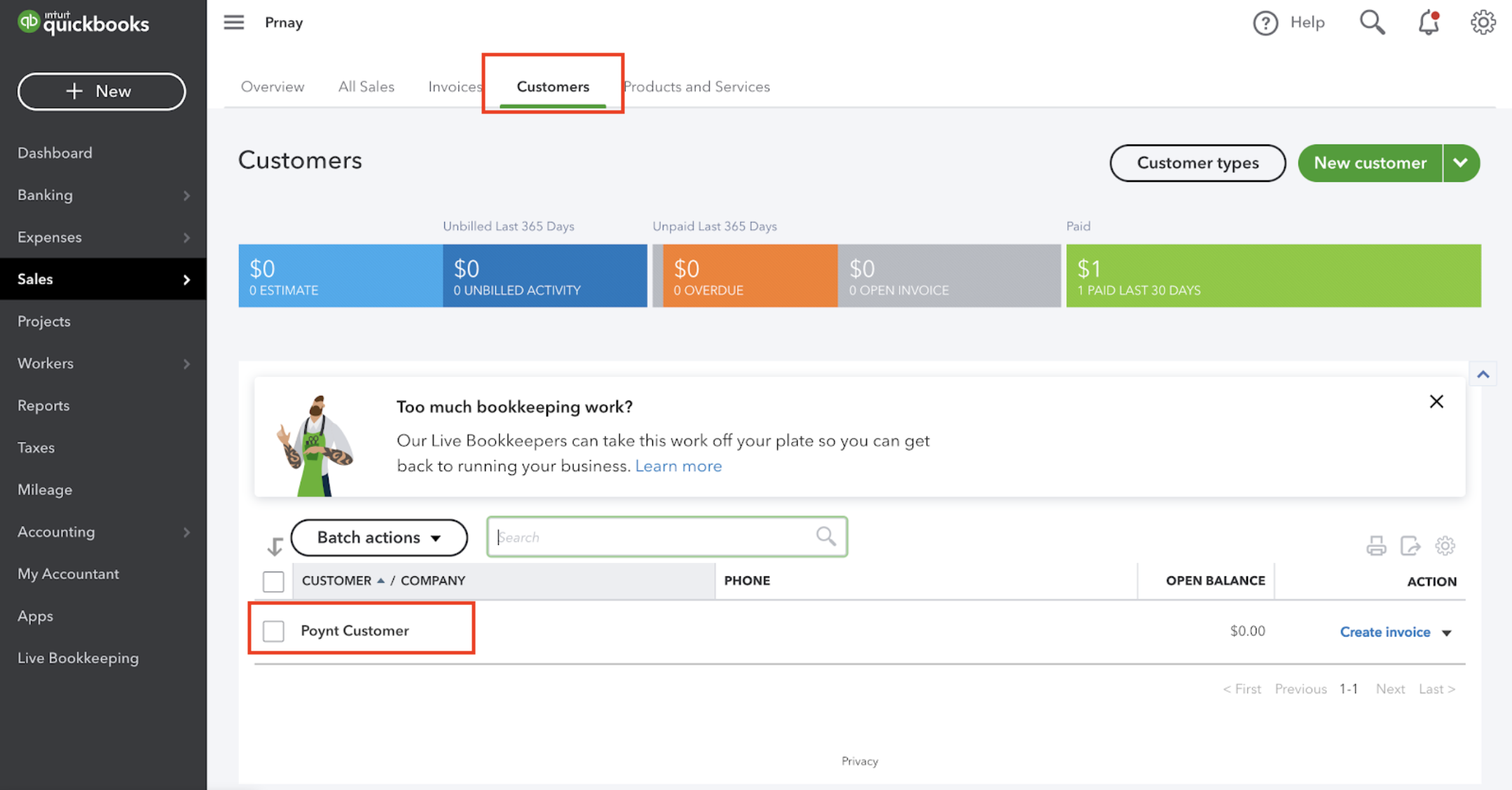 You can also see products, taxes, fees and discounts being synced in the Products and Services tab.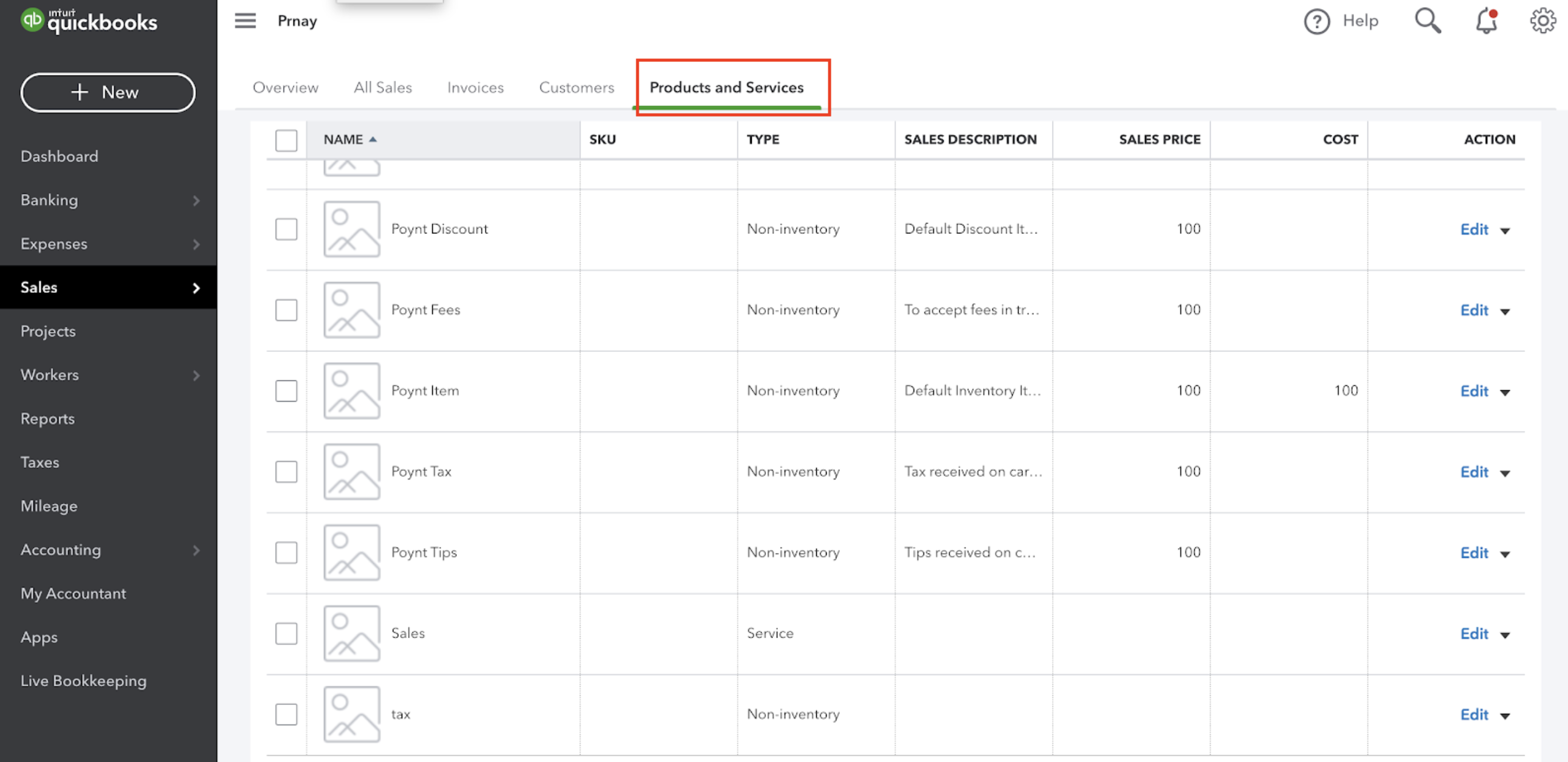 Step 7: Once you have seen data flowing through , go back to GoDaddy Poynt and click on "Yes, I verified".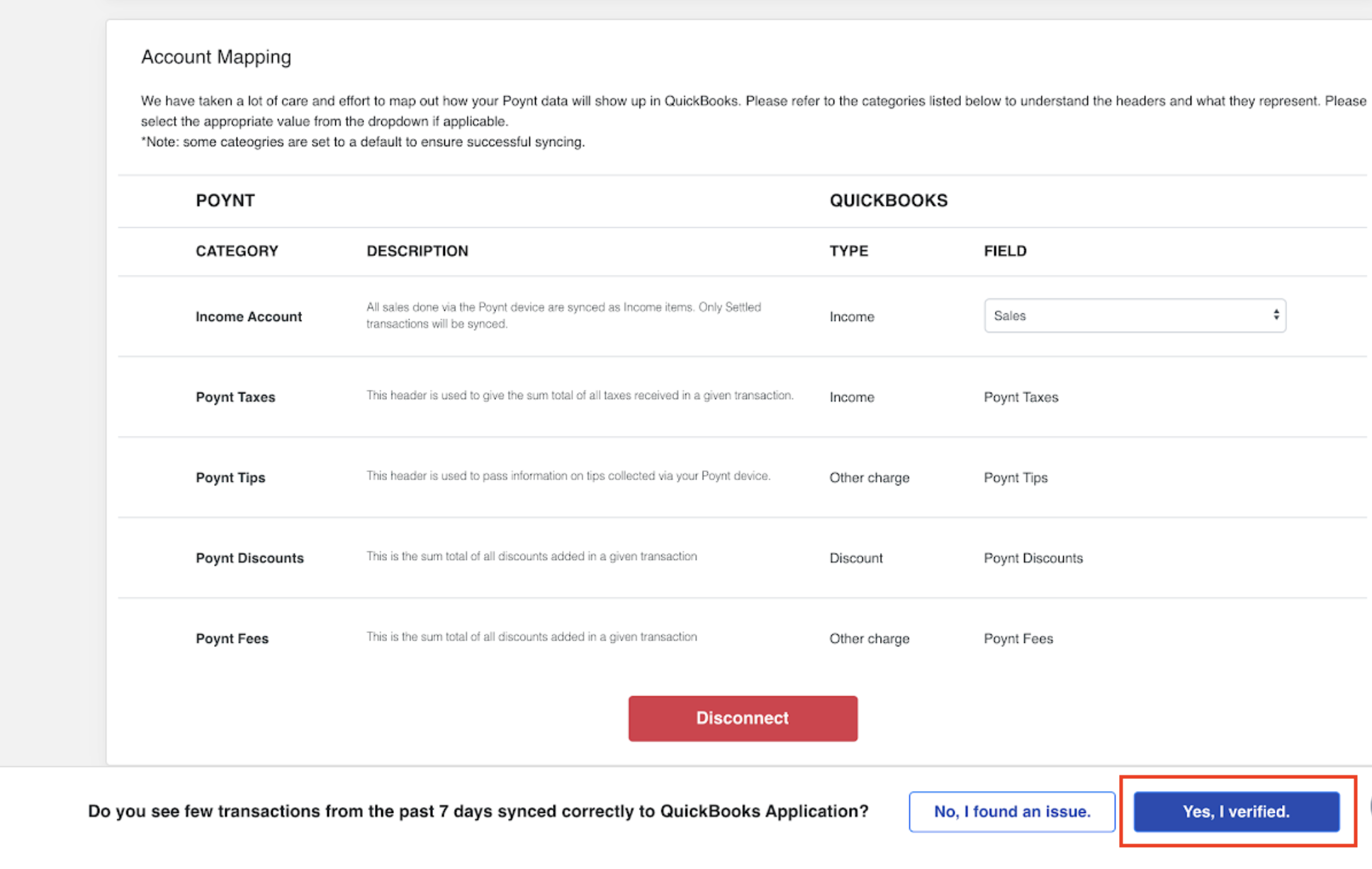 Step 8: Now that you've confirmed GoDaddy Poynt data is flowing through, it's time to sync your previous transactions. We recommend you sync transactions starting from 1 year prior.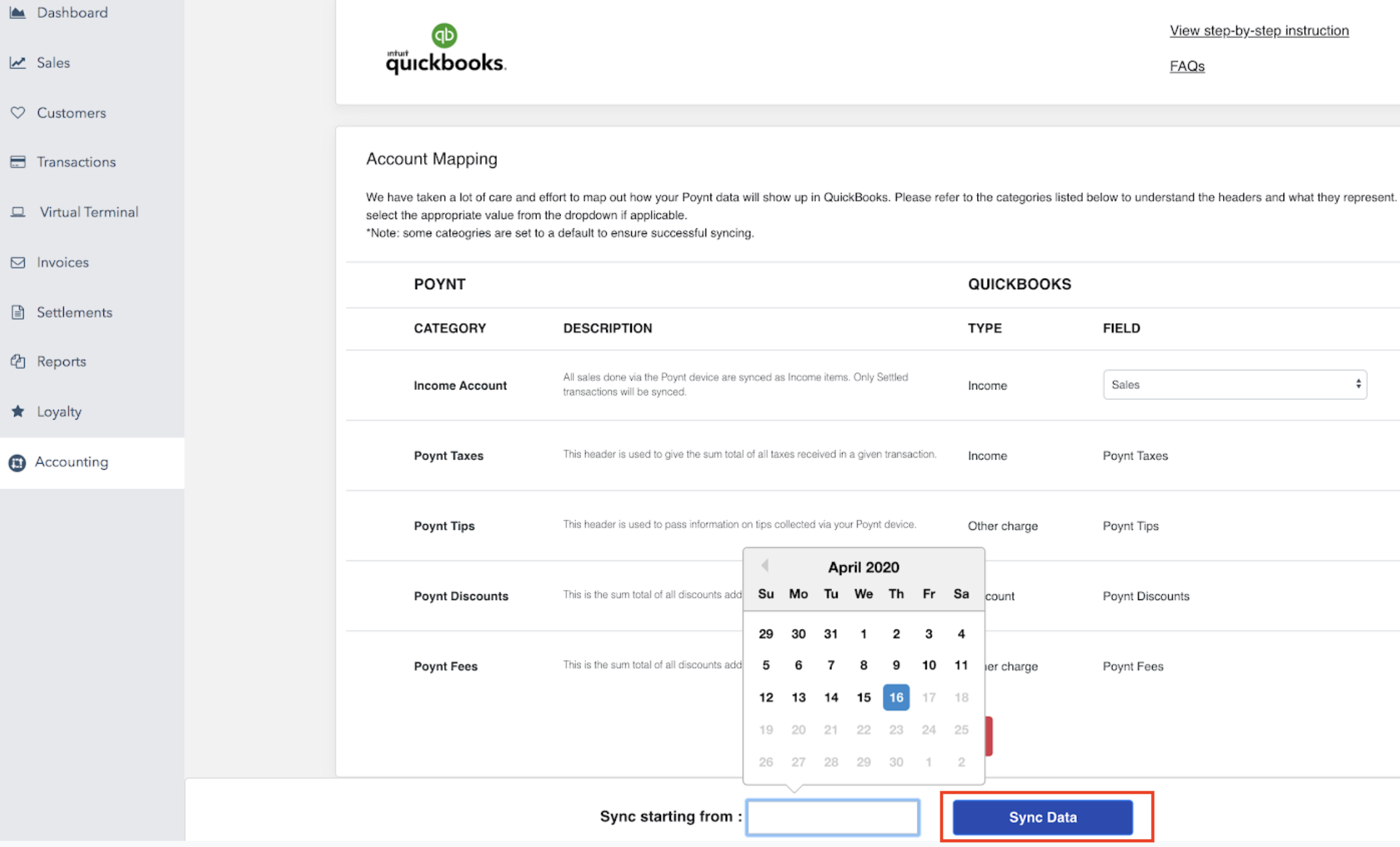 The initial sync will take time, depending on how far back you choose to go. You can check the status of the sync by going back to the Accounting tab in the Merchant Portal.

Now that the sync is completed, your transactions will be transferred to your QuickBooks Online account every day.
NOTE:
QuickBooks Online is now available as part of the Advanced & Premium plan and also available for $10/per month/per business.

This is in addition to the fees charged by QuickBooks for their Desktop and Online products.

The Accounting Sync app is currently only available for US merchants. Canadian merchants should download and use the Sonic Sync app.
Refer to our FAQ page or reach out to support@poynt.com if you have any questions.