Invoicing has now been updated with a new look and more capabilities. Whereas before you could send invoices as a one time occurrence, we have added a recurring feature so you can set the frequency and end date of invoices.
How to subscribe?
You can easily subscribe to this feature using one of the two different options available:
Subscribing to the Premium ($39.99

/month) Bundle Plan-All features packed into one.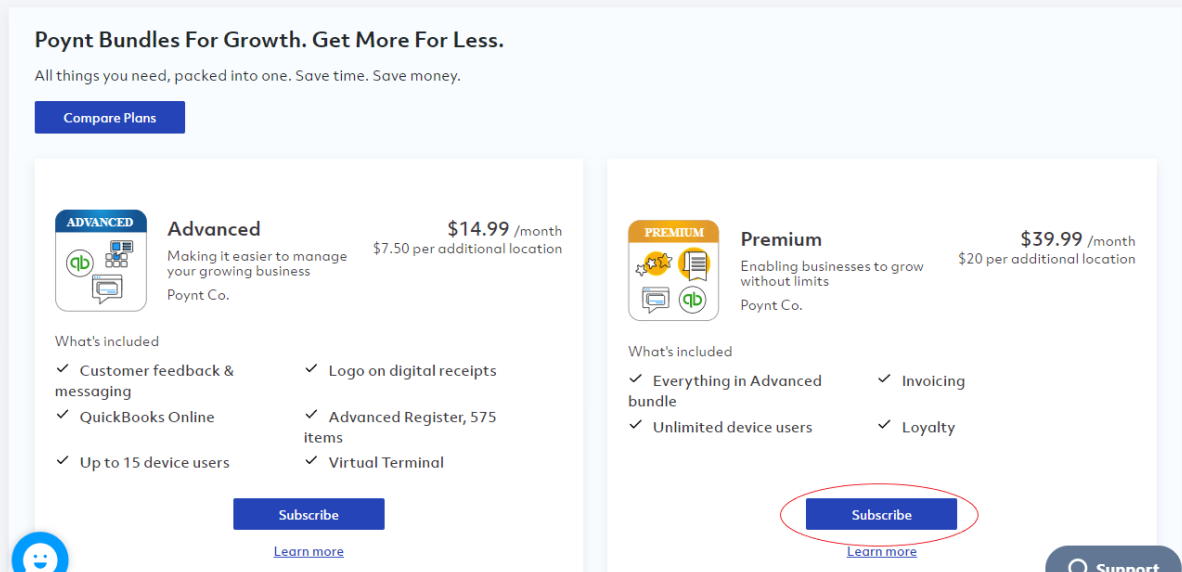 By acquiring the Invoicing feature separately-à la carte ($15.00

/ month) and Invoicing with card on file ($24.99/month)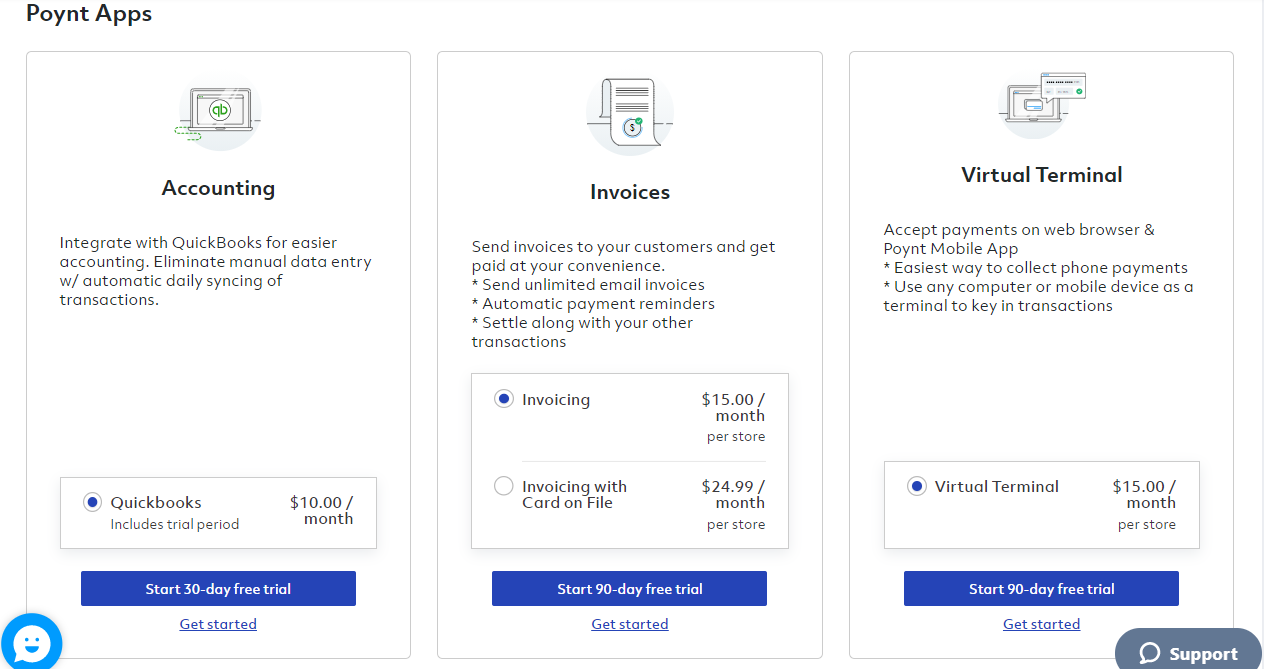 How to create and send an Invoice?
In Poynt HQ, you can find Invoices on the left hand side of your screen.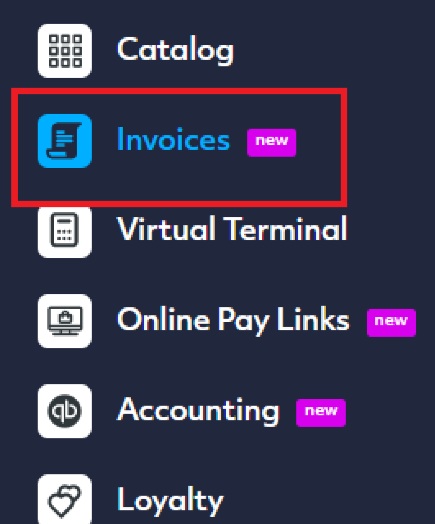 Click on 'Create Invoices'. Start by typing in your customer's name. If the customer is not already saved in your system, click on Create Customer.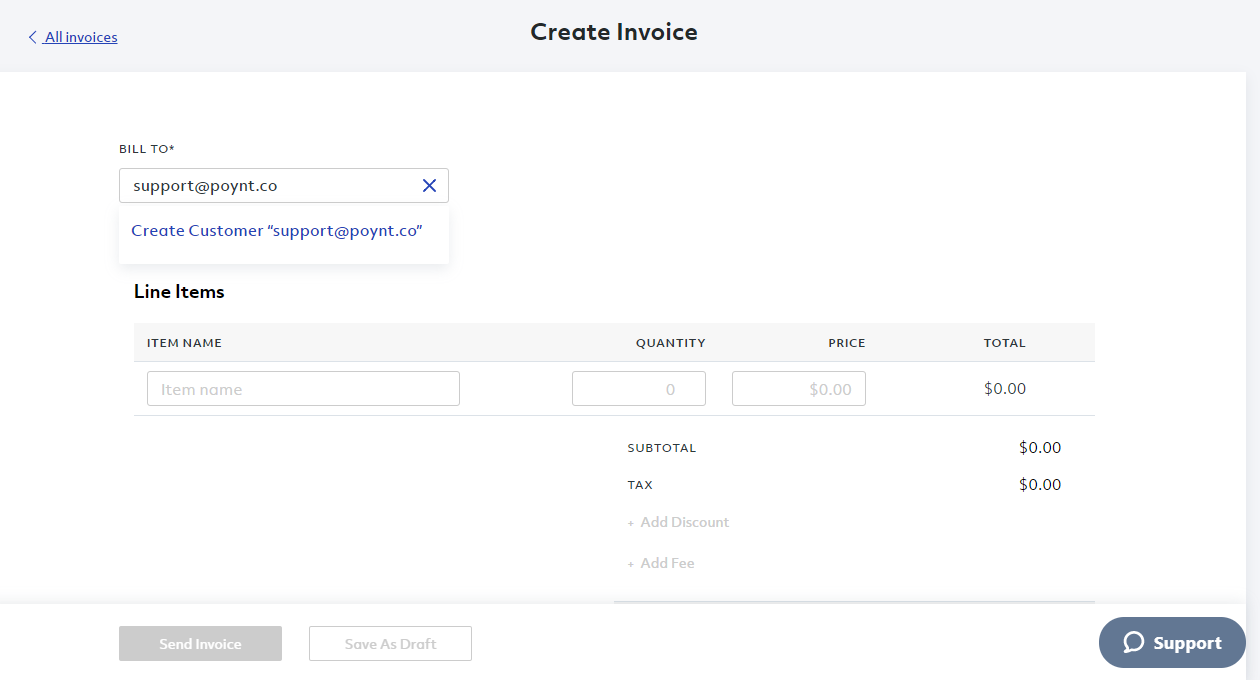 In the pop up box, enter in first and last names as well as email address.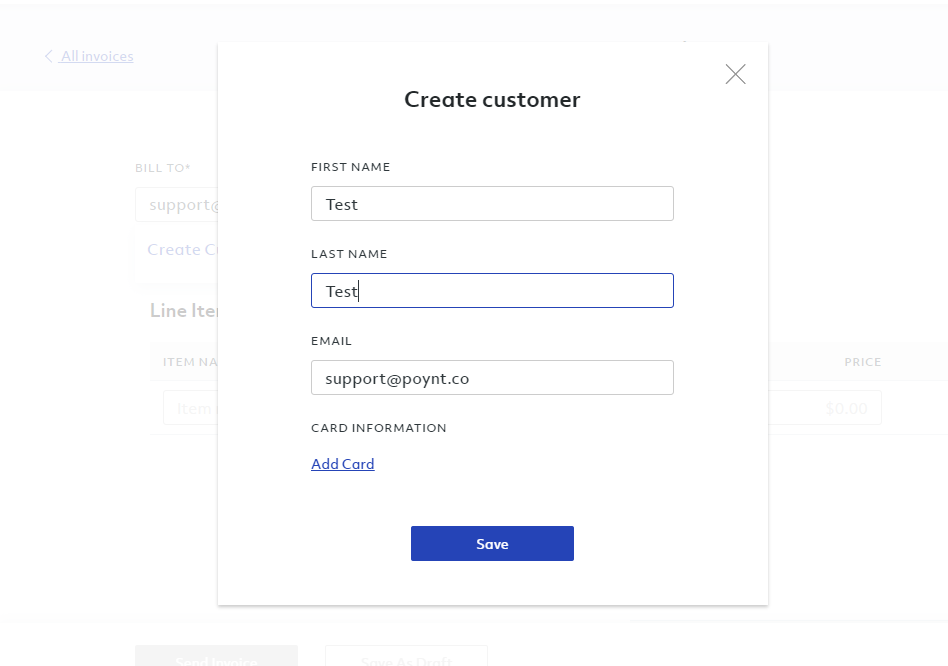 Note: The ability to "Add Card" option applies only with the Invoicing with card on file ($24.99/month) subscription.
Lining items
In the Line Items part, choose Add item name, quantity, price, and discounts, taxes, or fees (if applicable). Add in the description and amount of the invoice. You can enable tips if your business accepts tips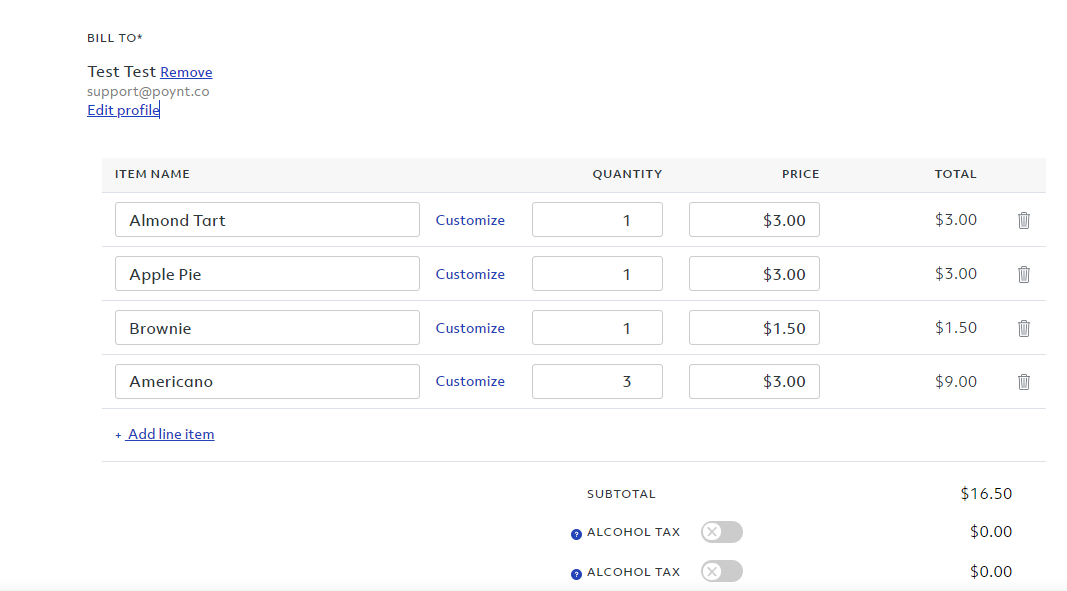 Payment Details
Here you can choose whether to set this as a one-time or recurring invoice. If recurring, specify the frequency and start date. If this is for a set period of time, you can choose an end date.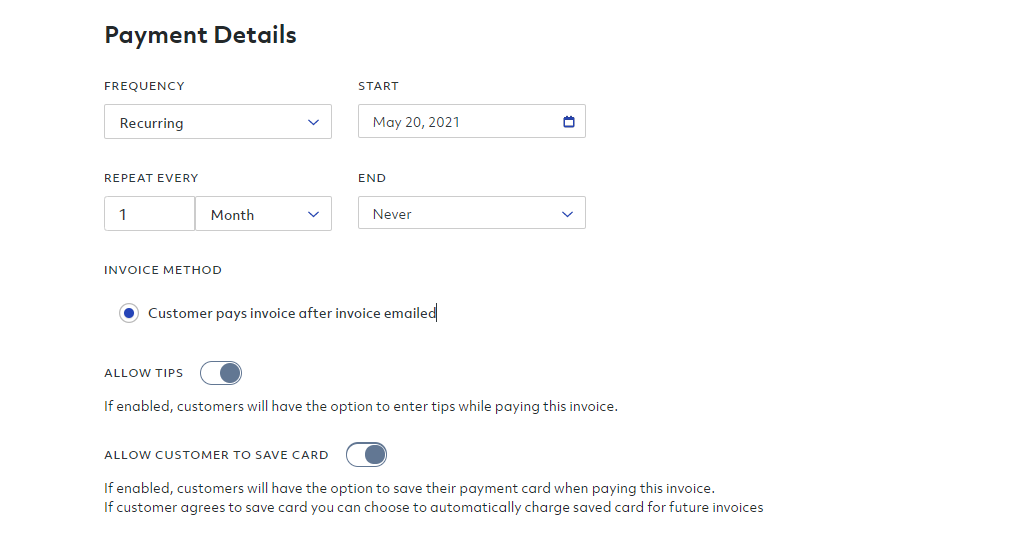 NOTE: You must enter something in the Invoice ID and Summary fields in order to send the invoice.
Additional Details
Clicking on 'Send Invoice' will send an email to your customer. They will be able to pay the invoice by simply clicking on the secure link in the email.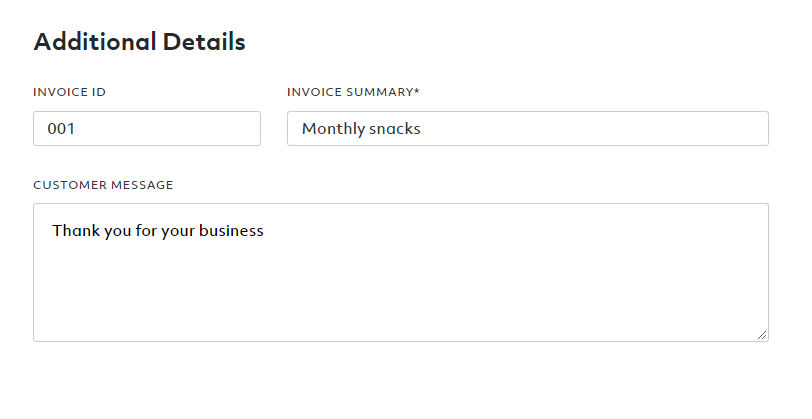 You can view all you invoices in the dashboard, and at a quick glance see which ones have been paid or are still outstanding.

Note: When creating a monthly recurring payment, the amount you enter as a total will be charged. For instance; If you will charge monthly a total of $200, you can divide those $200 in 4 monthly payments of $50. In other words; the total of each invoice will be $50, after 4 invoices complete, you can stop the recurring payment.
How customers pay an Invoice?
Your customer will receive an email directing them to complete the Invoice you created.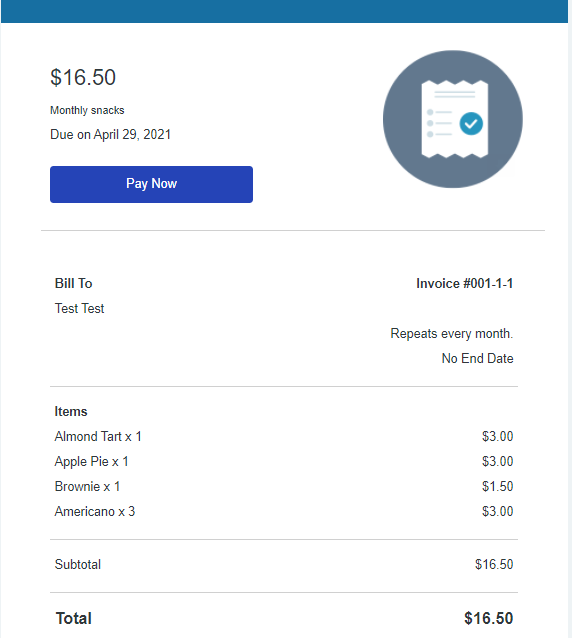 When they click on 'Pay now' button, it redirects them to enter the following information: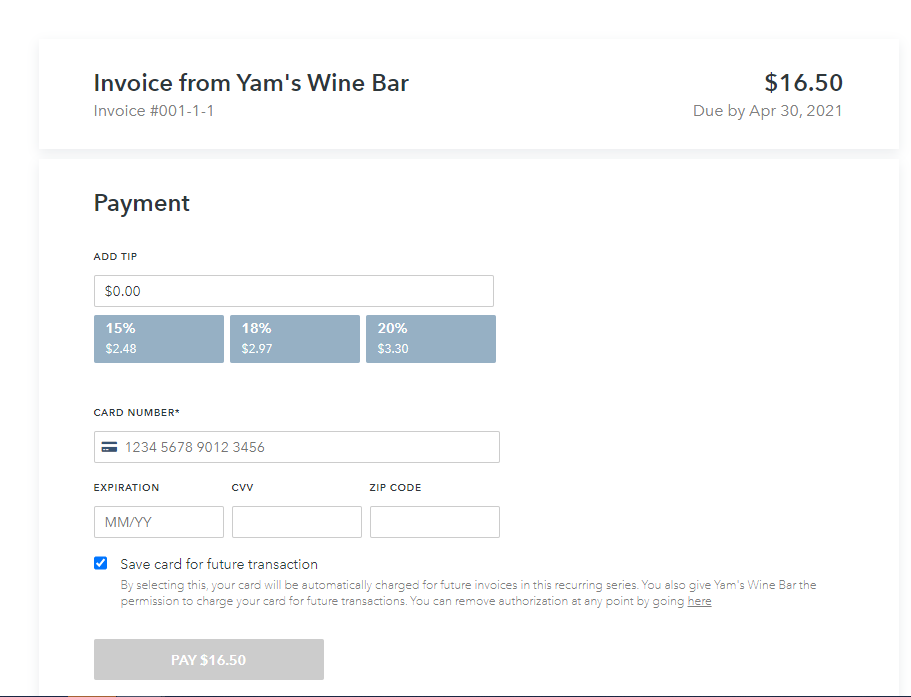 Note: Once the payment is complete, it will be reflected on your Invoices page on your Poynt HQ. The customer won't be able to use the link to pay again. They will be directed to a page stating the invoice has already been paid.