Invoicing has now been updated with a new look and more capabilities. Whereas before you could send invoices as a one time occurrence, we have added a recurring feature so you can set the frequency and end date of invoices.
In both the old and new design of Poynt HQ, you can find Invoices on the left hand side of your screen.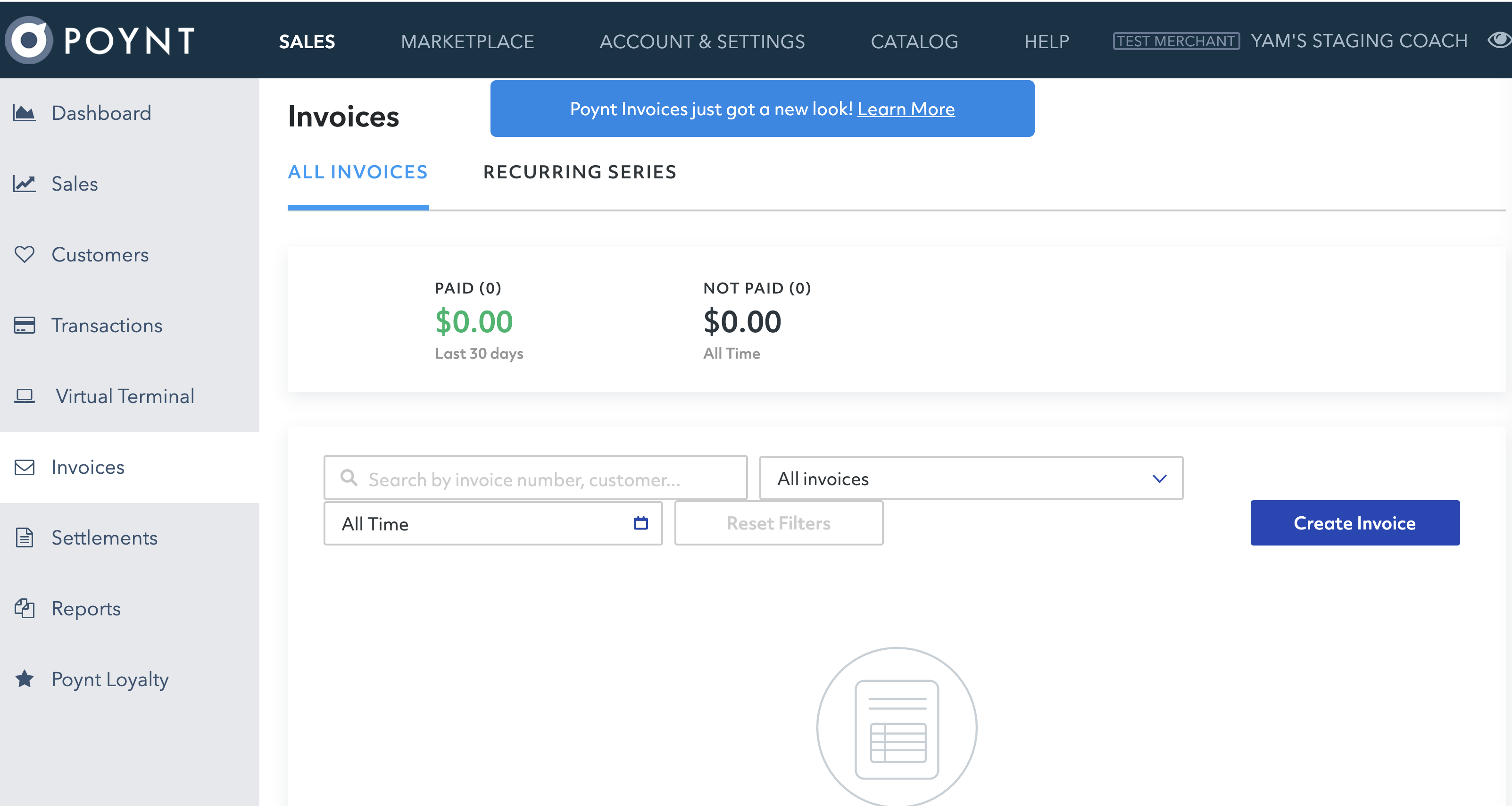 Creating and Sending Invoices
Click on Create Invoices to start. Start typing in your customer's name. If the customer is not already saved in your system, click on Create Customer. In the pop up box, enter in first and last names and email address.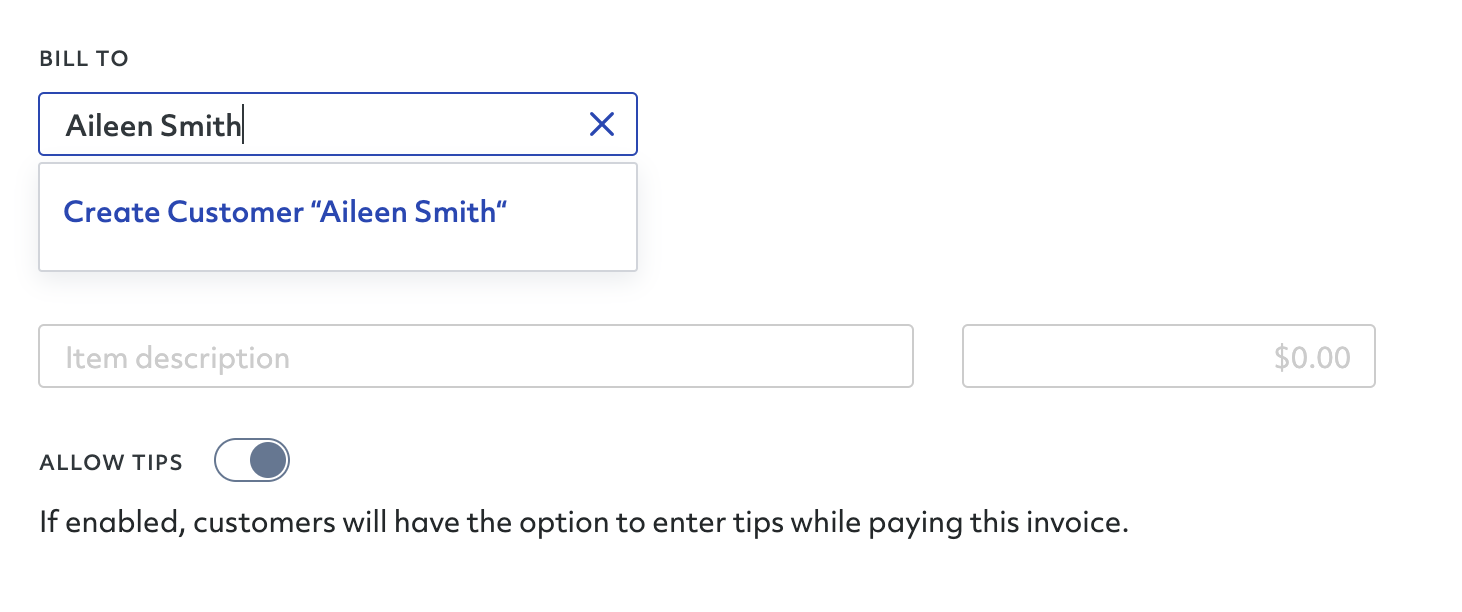 Add in the description and amount of the invoice. You can enable tips if your business accepts tips.
Enter in the details of the invoice under Payment Details. Here you can choose whether to set this as a one-time or recurring invoice. If recurring, specify the frequency and start date. If this is for a set period of time, you can choose an end date.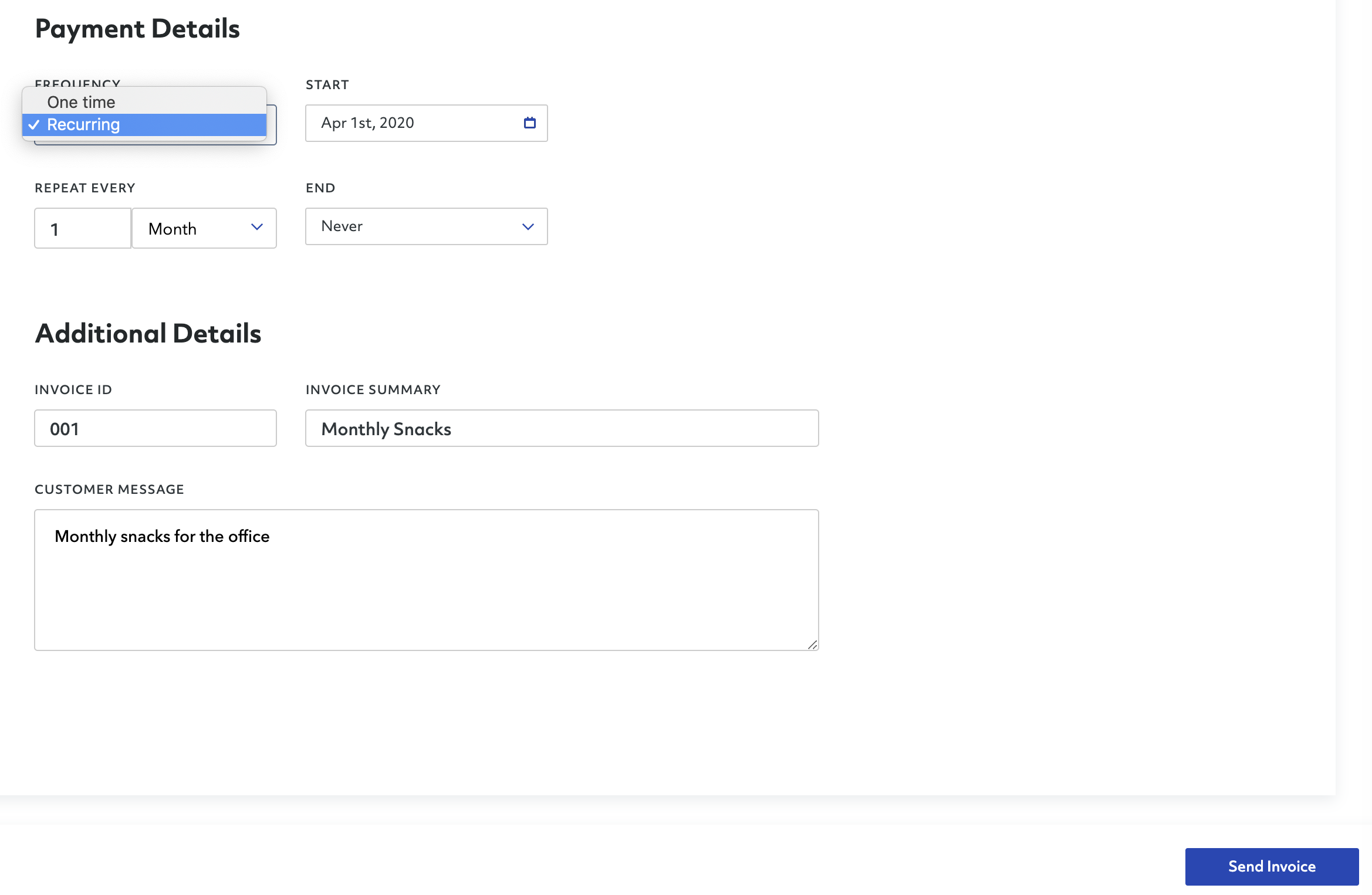 NOTE: You must enter something in the Invoice ID and Summary fields in order to send the invoice.
Clicking on Send Invoice will send an email to your customer. They will be able to pay the invoice by simply clicking on the secure link in the email.
You can view all you invoices in the dashboard, and at a quick glance see which ones have been paid or are still outstanding.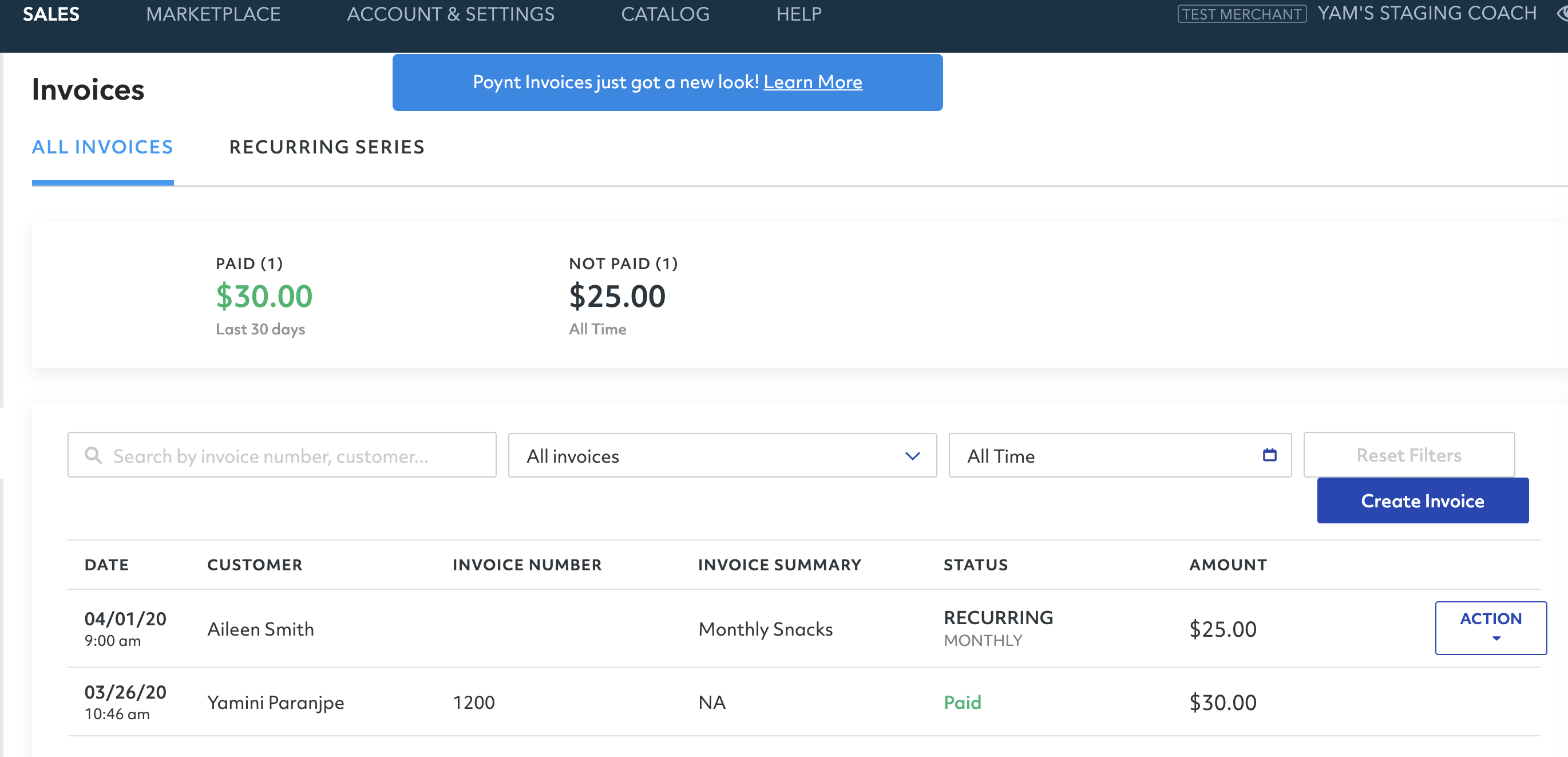 Saving Card Information
When setting up a recurring invoice series, you can ask the customer if they would like to save their credit card information for future transactions.