Poynt Processing offers a very comparable fee structure for your card present and card not present transactions. In addition, included in the monthly fee is the Poynt terminal, as well as access to various apps such as Invoicing, Virtual Terminal and integration with QuickBooks Desktop and Online. This monthly fee is charged to either your bank account or card on file at the beginning of each month (ie monthly fee for June will be charged on or around the first of June).
To see your processing and monthly fees, log into Poynt HQ (https://poynt.net/settings/business/pricing). Here you can view the breakdown of all your fees: in-person and keyed in transactions, transfer, and monthly rental.
(example)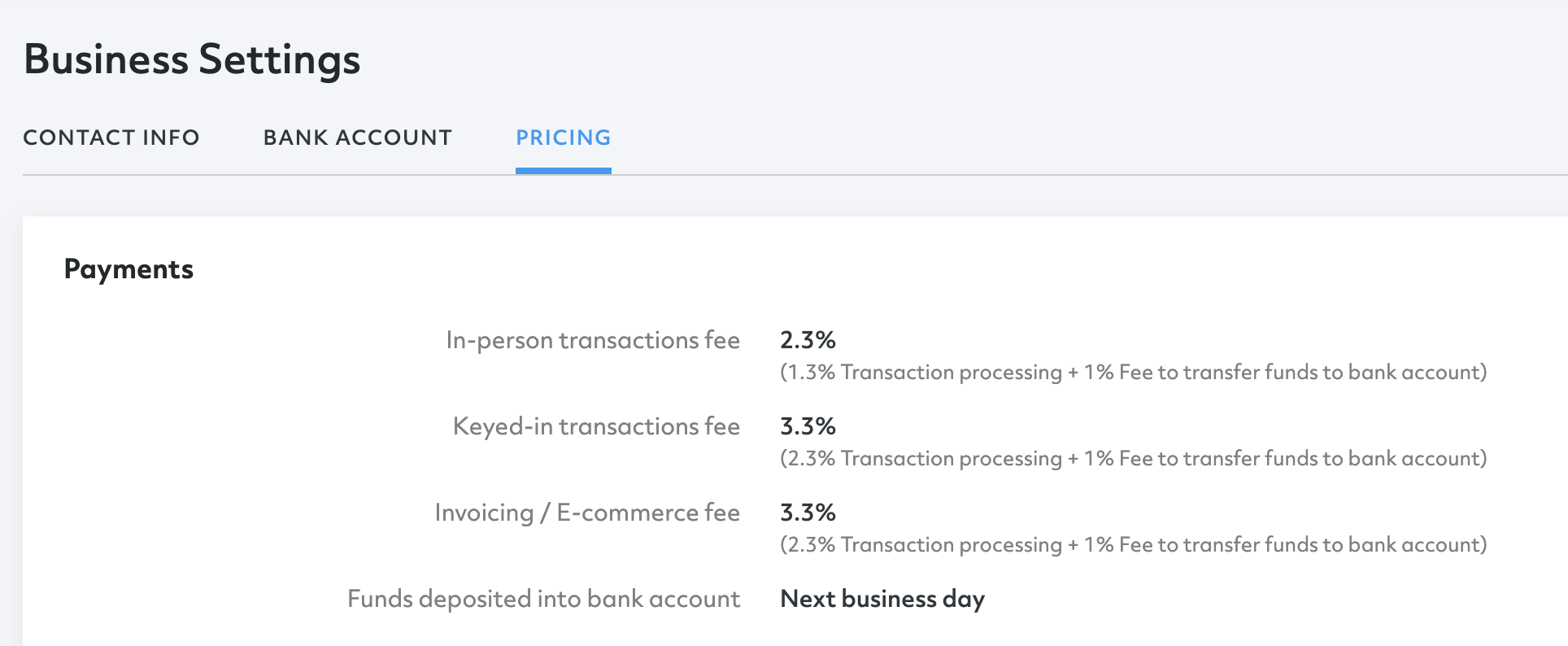 You can also which apps (Invoicing, Virtual Terminal, Accounting Sync) and features (customized receipts, messaging capability with your customers, etc.) are included with your Poynt terminal.
For a more in-depth look at your Deposit report, click here.