For Poynt Processing merchants, the fee structure is as follows:
Transaction Fee: 1.3%*
Payout Fee (transferring funds to bank): 1%
*additional 1% fee on online or keyed in transactions
The fee for the terminal is $30/month per device (includes access to Invoicing, Virtual Terminal, Customized Receipts, etc). The terminal fee is billing to your bank account at the end of every month.
You can view your transaction & payout fees at any time by logging into Poynt HQ and clicking on the Deposits link under the Sales tab.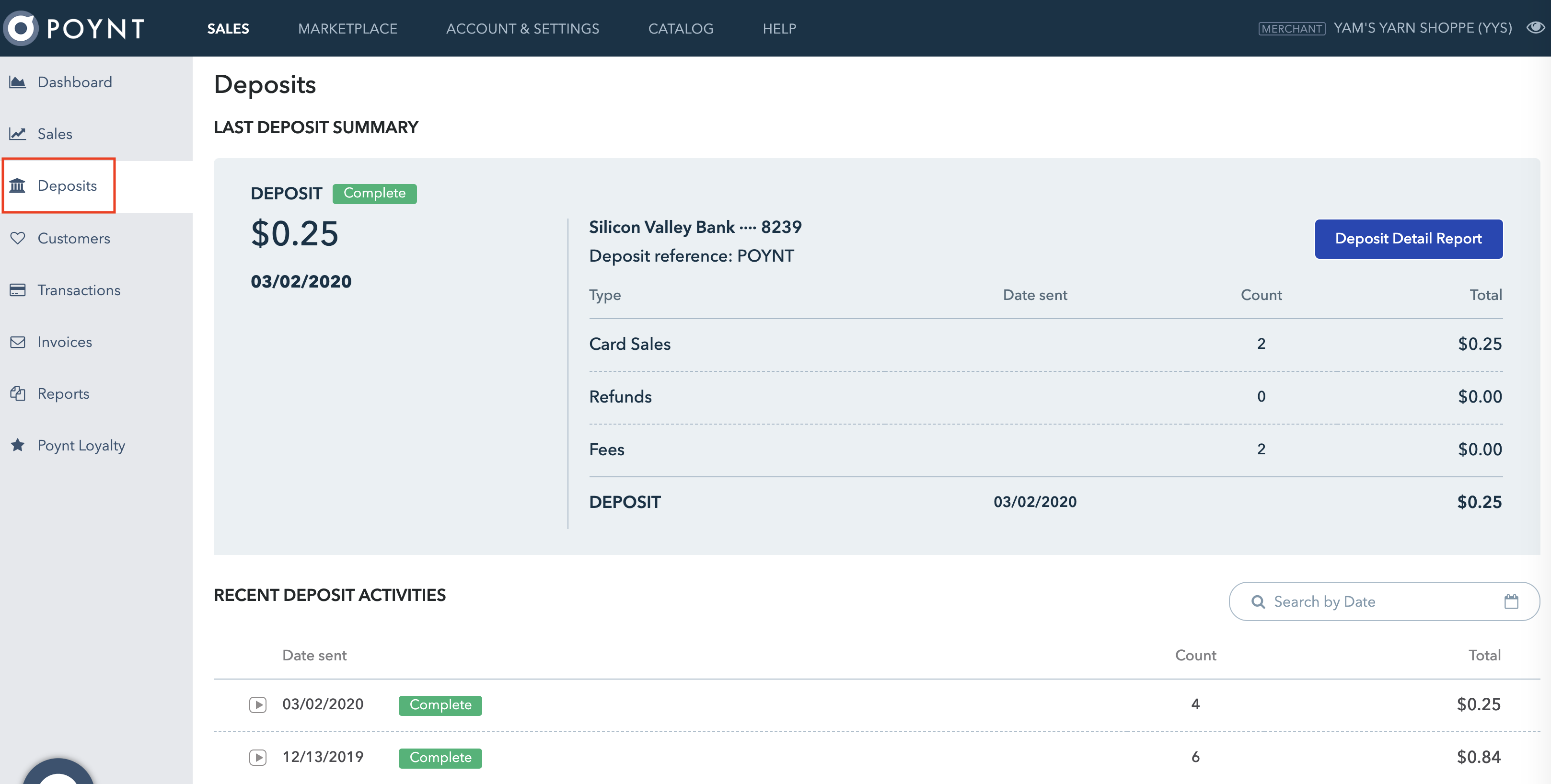 For a more in-depth look at your Deposit report, click here.