Poynt Processing merchants will incur three types of fees:
Transactions Fee: broken down by in-person, keyed-in, and invoicing/e-commerce. Transactions fees are levied on all transactions, except for refunds. These are applied daily.
Transfer to Bank Fee: fee for depositing funds to your bank account. Transfer to bank fees occur every time funds are deposited in your bank account. You can set the frequency of these deposits based on your business needs.
Monthly Leasing fee and Other Adjustments: Monthly leasing fees for the terminal are assessed at the beginning of every month. The terminal leasing fee is not applicable if you have purchased your terminal outright. In the rare instance that transaction and transfer to bank fees are incorrectly applied, we will have to either charge additional fees or return some funds. That amount will be noted under the 'Other Adjustments'.
Reviewing fee breakdowns
Log into Poynt HQ, select 'Business settings'. Click on 'Pricing'.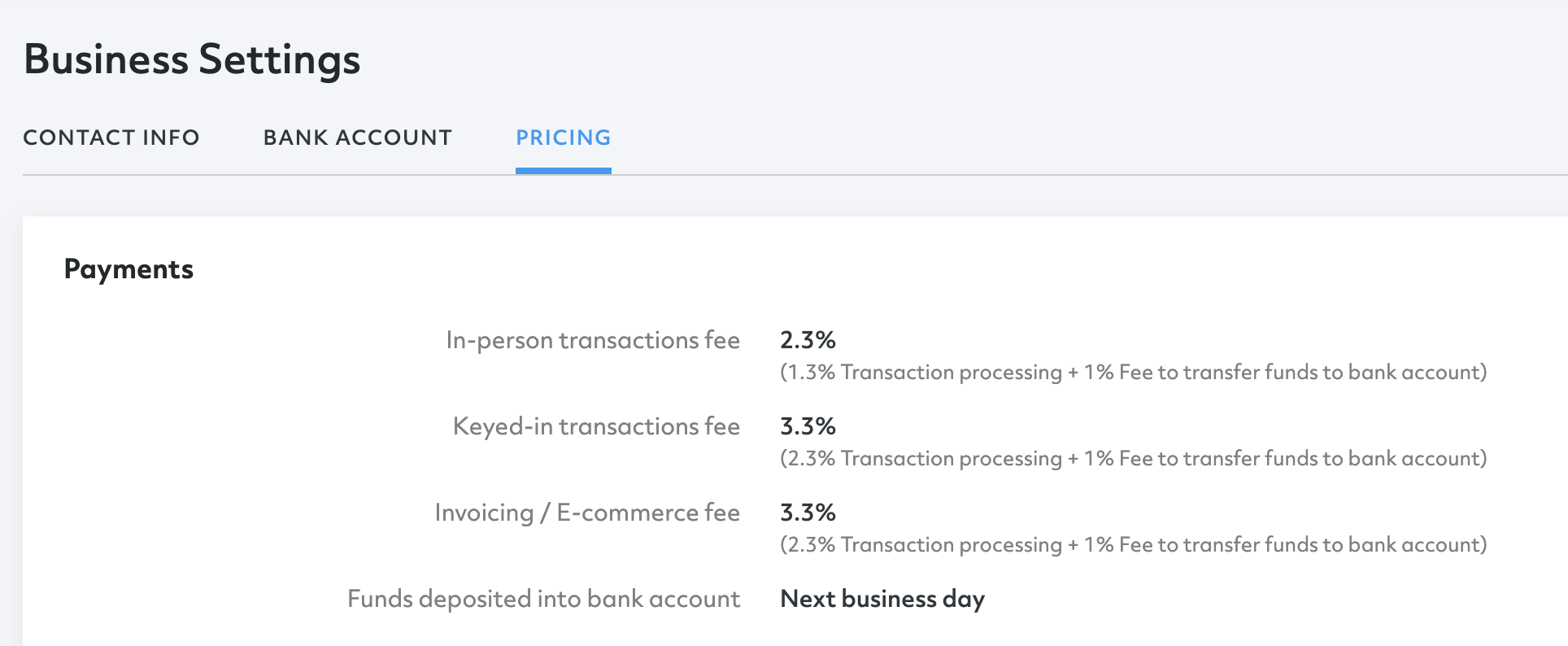 There are no fees for: Activation, using our Merchant HQ app, early termination, interchange, chargebacks, refunds, account inactivity, PCI compliance.
Credit card fees are included in Poynt's fees, so there are no charges from credit card companies. Every card brand accepted has the same rate.
Payment processing fees are taken out of the total amount of each transaction, including tax and tip. For more details on how to read the Deposit report, click here.