There are two ways to manage your bundle subscription:  Poynt HQ or the Poynt terminal itself.
Poynt HQ
Click on the Marketplace link (https://poynt.net/app-center) to view and manage your bundle subscription, as well as Poynt and 3rd party apps.
From here you can see which plan you are currently on, compare the three plans and upgrade/downgrade.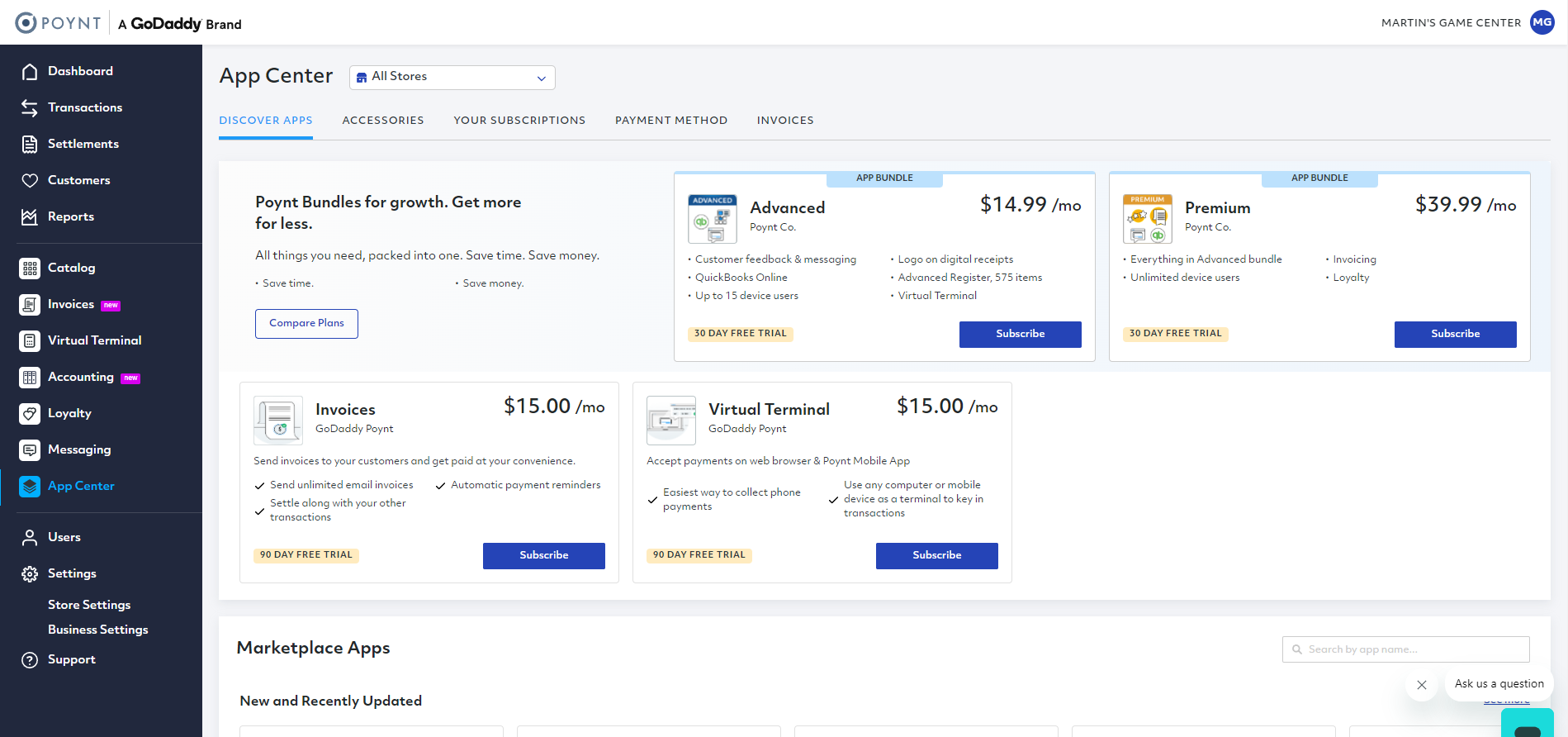 Compare Plans page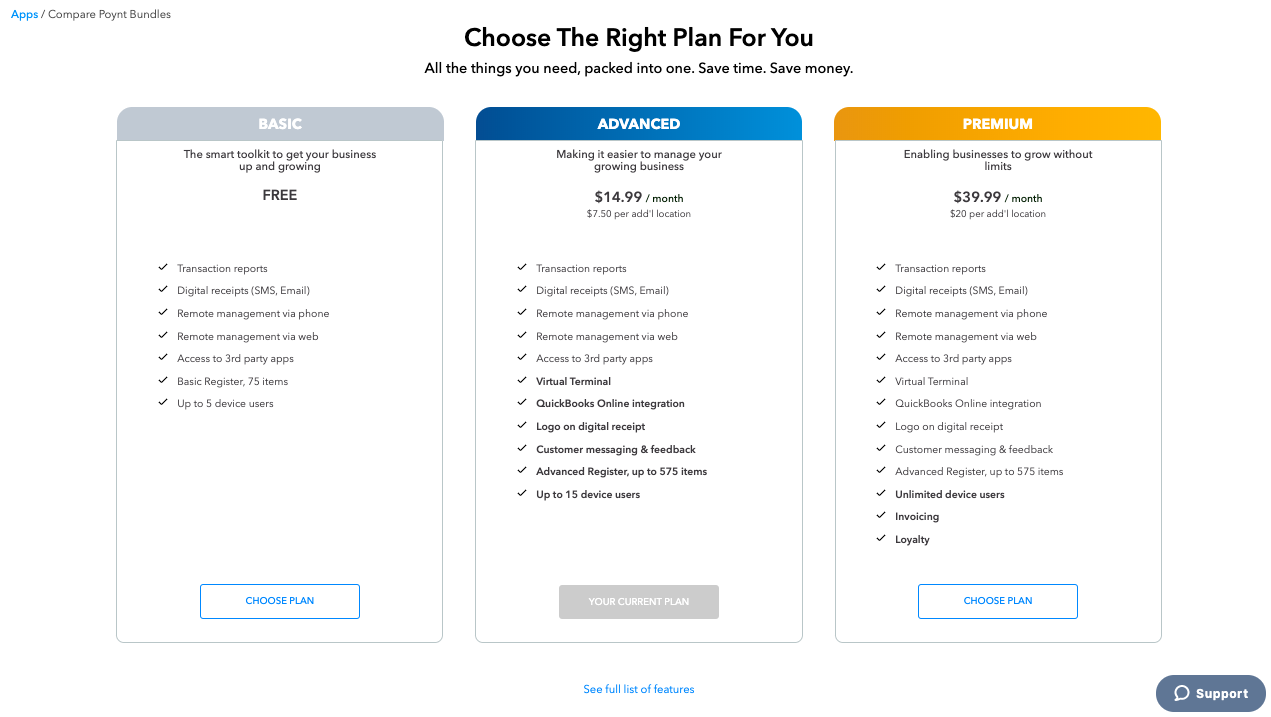 Upgrade/Downgrade Plans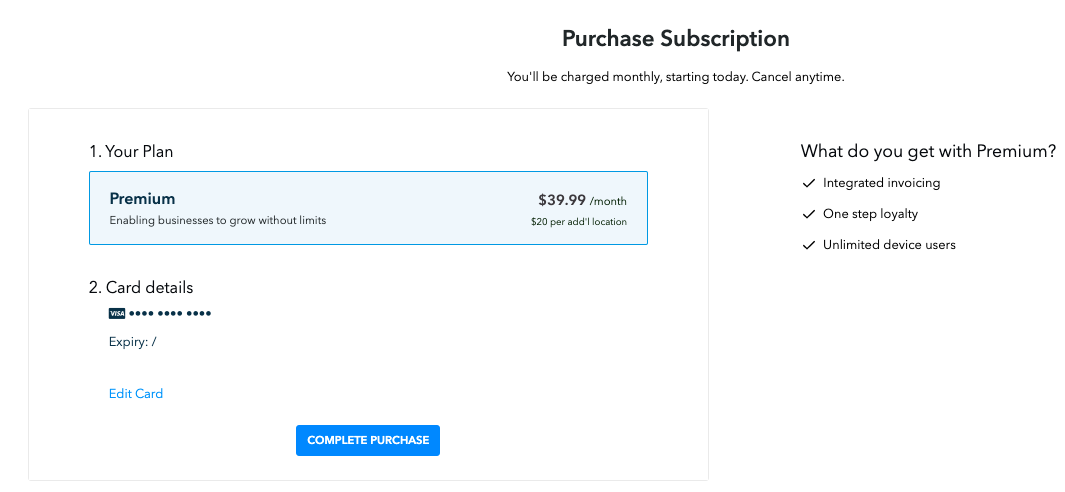 Poynt Device
From the Home screen, swipe down and click on the Settings icon.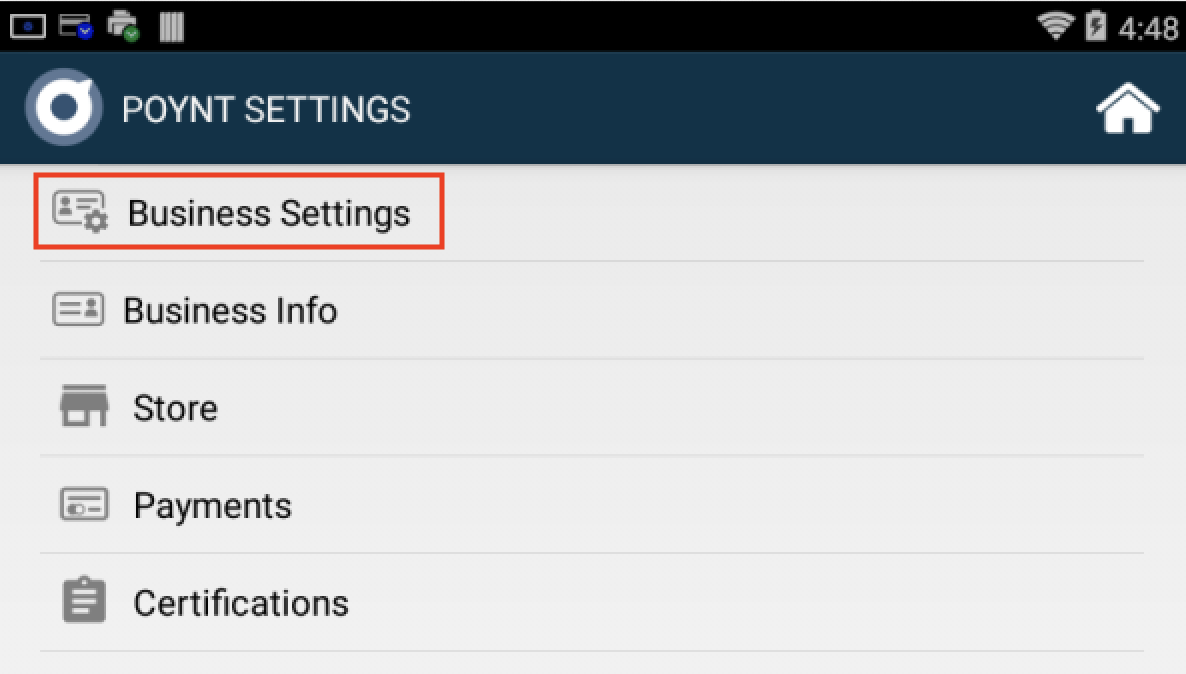 Here you can view and manage the plan you wish to subscribe to, and update the credit card on file.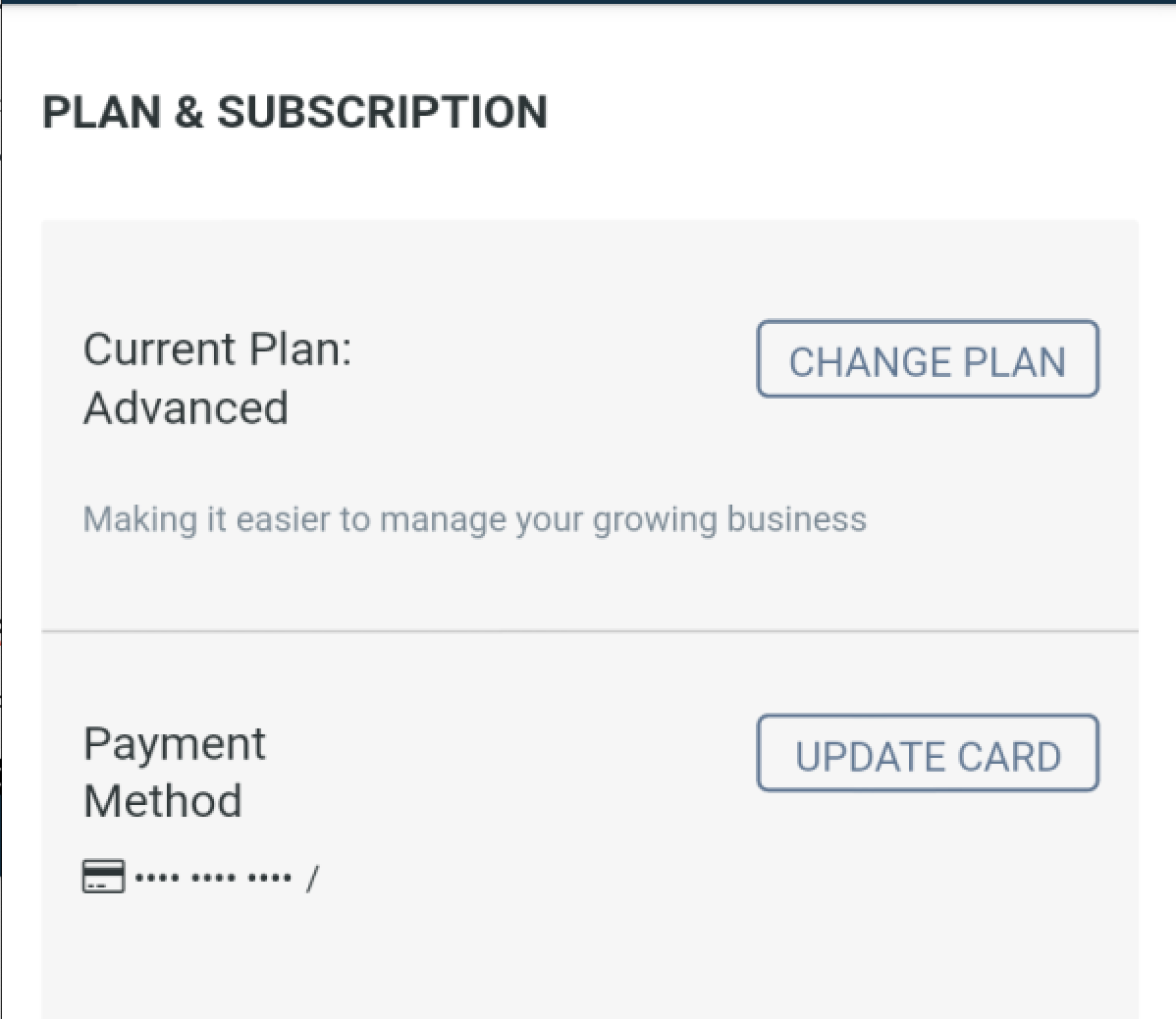 Visit our FAQs for more details on the new tiers and how to manage them.