Customizing your receipts is easy, and a good way to provide information about your business to clients.
In the Account & Settings tab in Poynt HQ, click on Store Settings.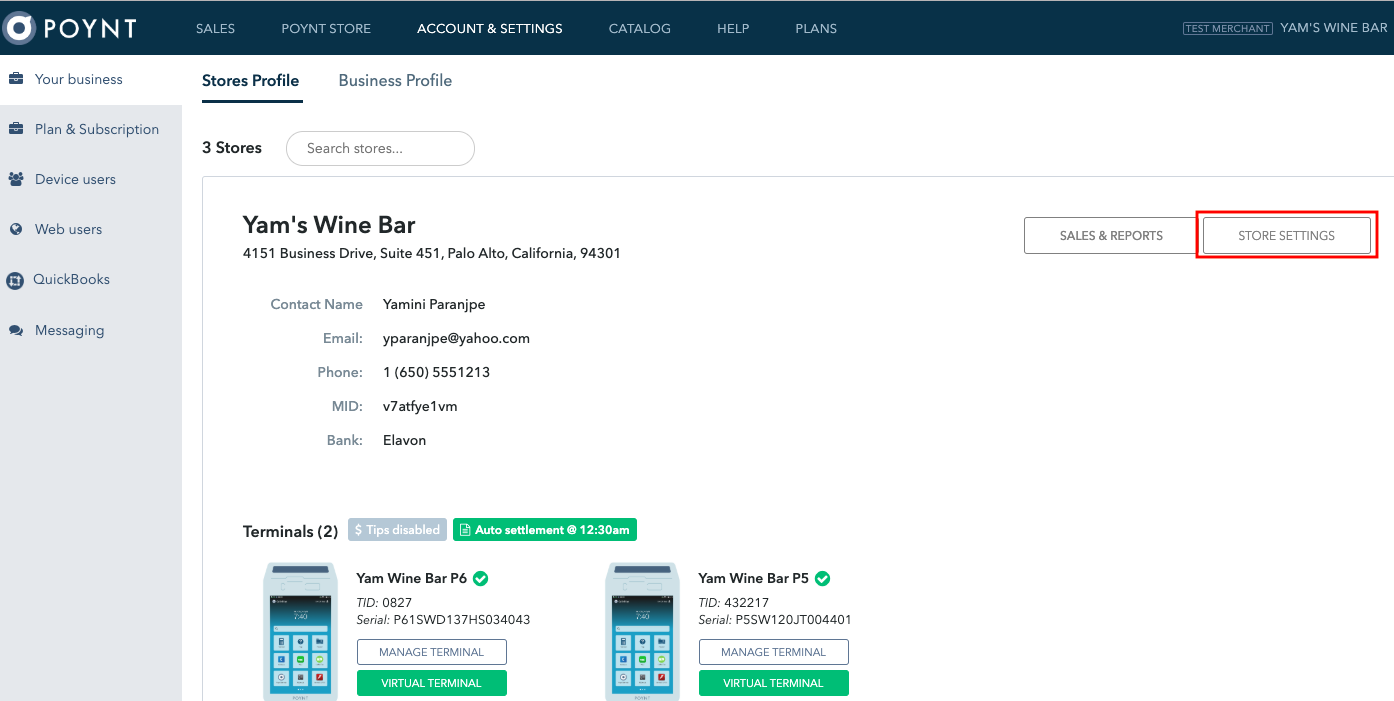 Go to the Receipts tab to start customizing your receipt. You can update the footer, add business hours, and social media links. The receipt on the right hand side will update as you enter/remove information from the fields.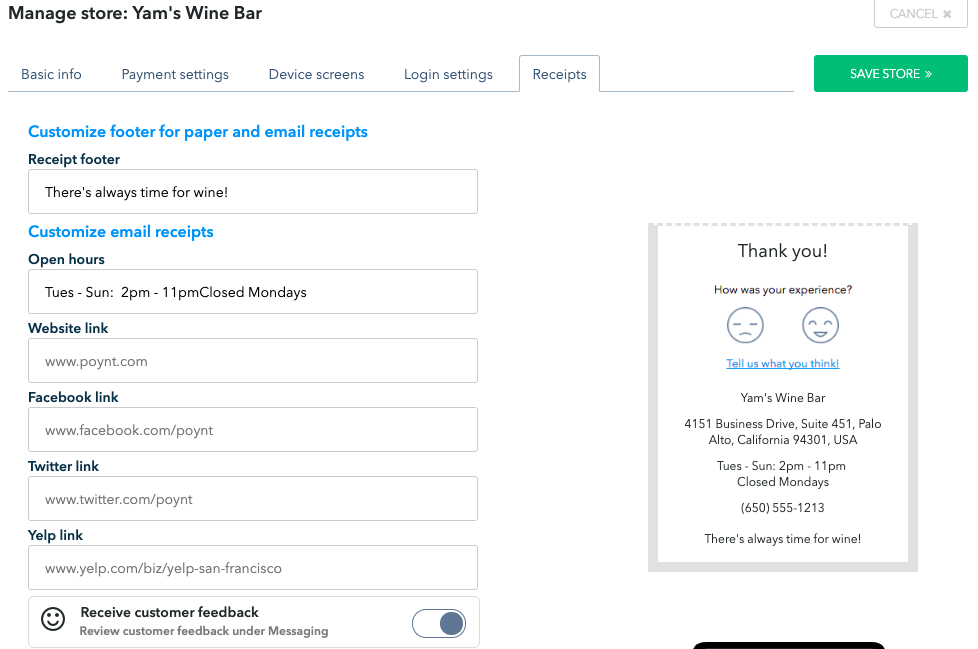 The last section allows you to customize the receipt option. You can choose to enable all types of receipts, or just certain ones. The customer screen on the right hand side will update as you enable/disable receipt option toggles.

NOTE: Merchants who want duplicates of the receipts will have to utilize the reprint receipt option via the Transactions tab. Click here for more details.