If you have a Smart Terminal (P6 V1 or V2), and do not want to utilize the built-in printer anymore, the best thing is to disable the printer. Otherwise the terminal will constantly remind you to replace the printer page.
1. To disable the printer, swipe down from the top to bring up the main menu. Depending on the version you have, you will either have to swipe down twice, or swipe down and to the right to access the Settings icon.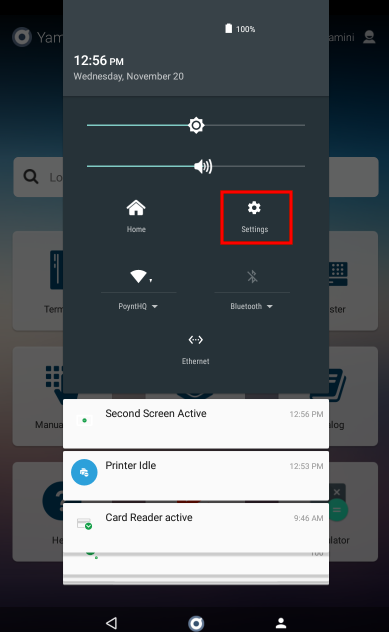 2. Click on Accessory.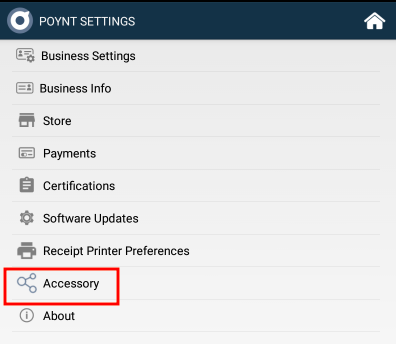 3. In the Accessory Manager screen, find the Poynt printer and toggle off.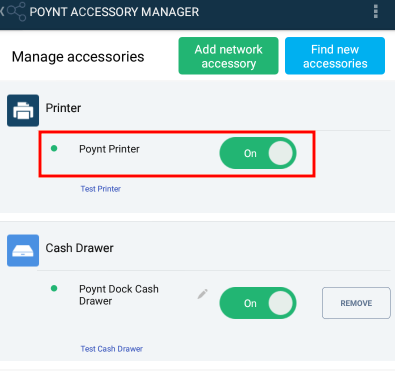 This will turn off all notifications and reminders about the built-in printer.