Due to PCI requirements and security issues, changing core information about your business (legal name, address, zip code, name as it appears on the terminal and receipt) will need to be processed by your current Merchant Service Provider (MSP).
Certified Reseller Partners
Please click here to find your current MSP contact information, reach out change your business name, address, zip code, etc.
Poynt Processing
Submit a request to support@poynt.co with your business name and best email/phone number to contact you.
Do not include any sensitive information.
A member of our team will follow up with you directly to get the new information and update it.
What information am I as a Merchant able to change?
You, as a Merchant, can change the following things in Poynt HQ without reaching out your Reseller or Poynt support.
1. Store name: Update the store name and address. This will reflect on the store info as it appears in Poynt HQ. The updated address and phone number will also be reflected on the receipt offered to the customer. https://poynt.net/settings/store/contact -> Store Settings.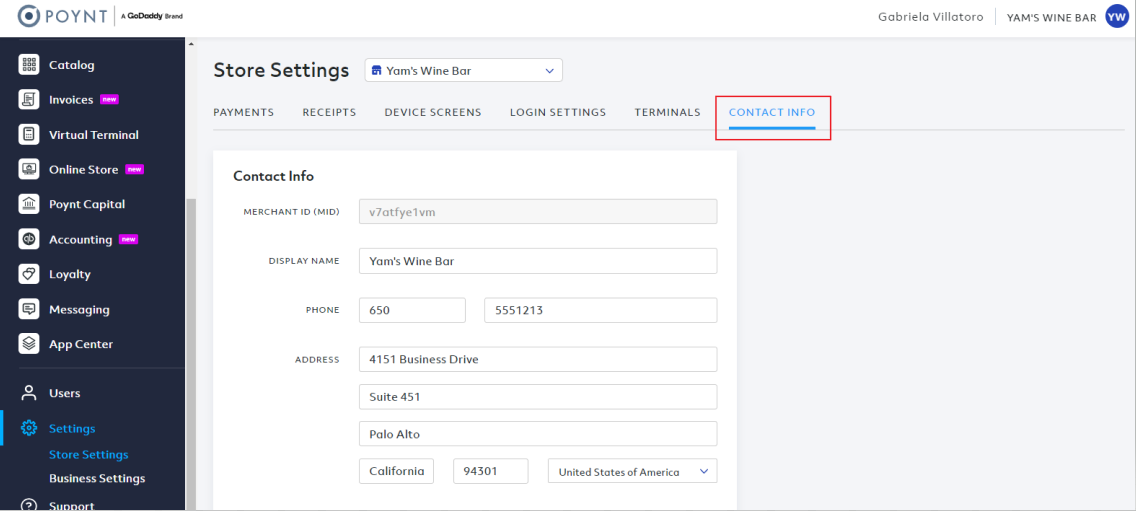 2. Owner Contact info: Owner name, phone number and email. You can also change the email of where to send notifications and reports to. https://poynt.net/settings/business/contact --> Business settings