We here at Poynt are constantly updating and improving the software that the terminal runs on. The same applies to the developers who work on 3rd party apps. Both the terminal software ad apps will usually be updated automatically during the specified Software Updated Maintenance Window. To confirm that terminal and apps are up to date, go to Settings > Software Updates > Check for Software Update > Check for Updates.
1. Swipe down to access the Settings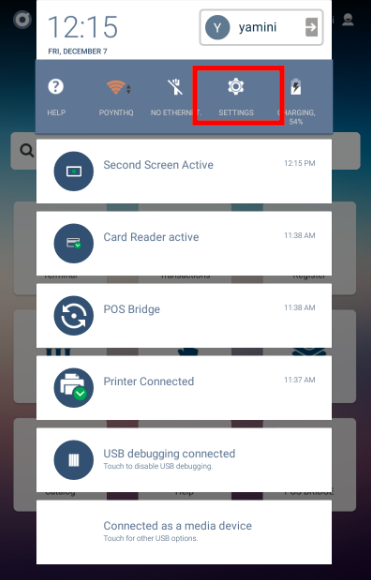 Click on Settings and click on Software Updates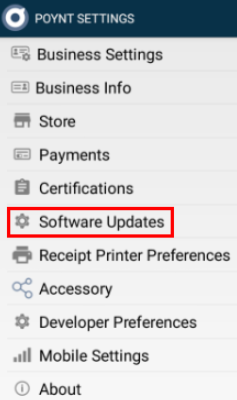 3. Click on Check for Software Update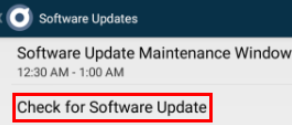 4. This screen list the apps on the terminals and will allow you to see if they up to date You can also manually check for updates by clicking on the blue box to the right.