While you can generate transaction reports at any time on either the terminal or Poynt HQ, these reports only go back a certain time frame.  If you need to generate a report from longer than 6 months prior, log into Poynt HQ and follow the below steps. 
1. Click on 'Reports' under SALES & REPORTS tab.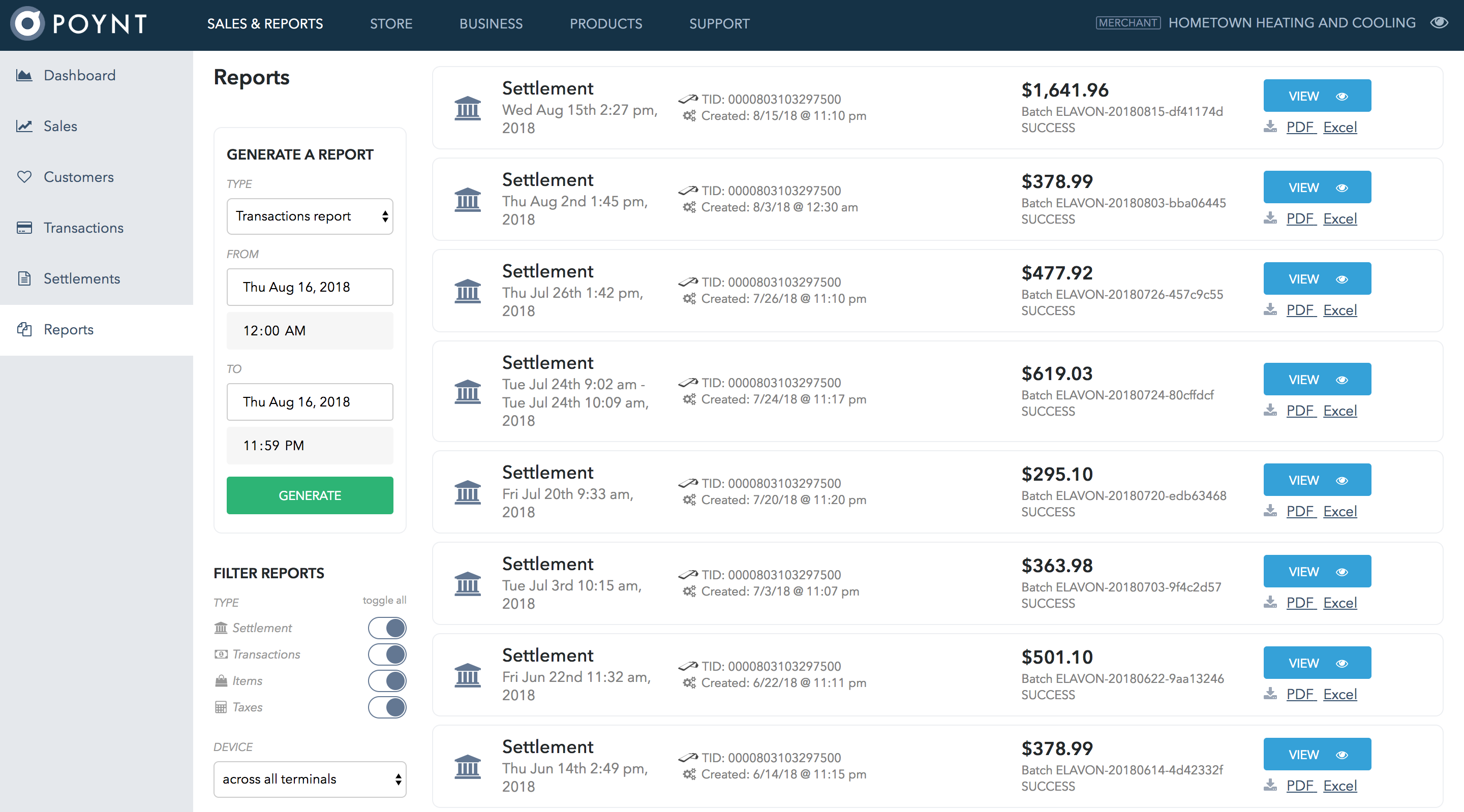 2. Clear out both the date fields. Please make sure to enter the date for the 'TO' field first and then adjust the date for the 'FROM' field to generate the transaction report for the desired dates.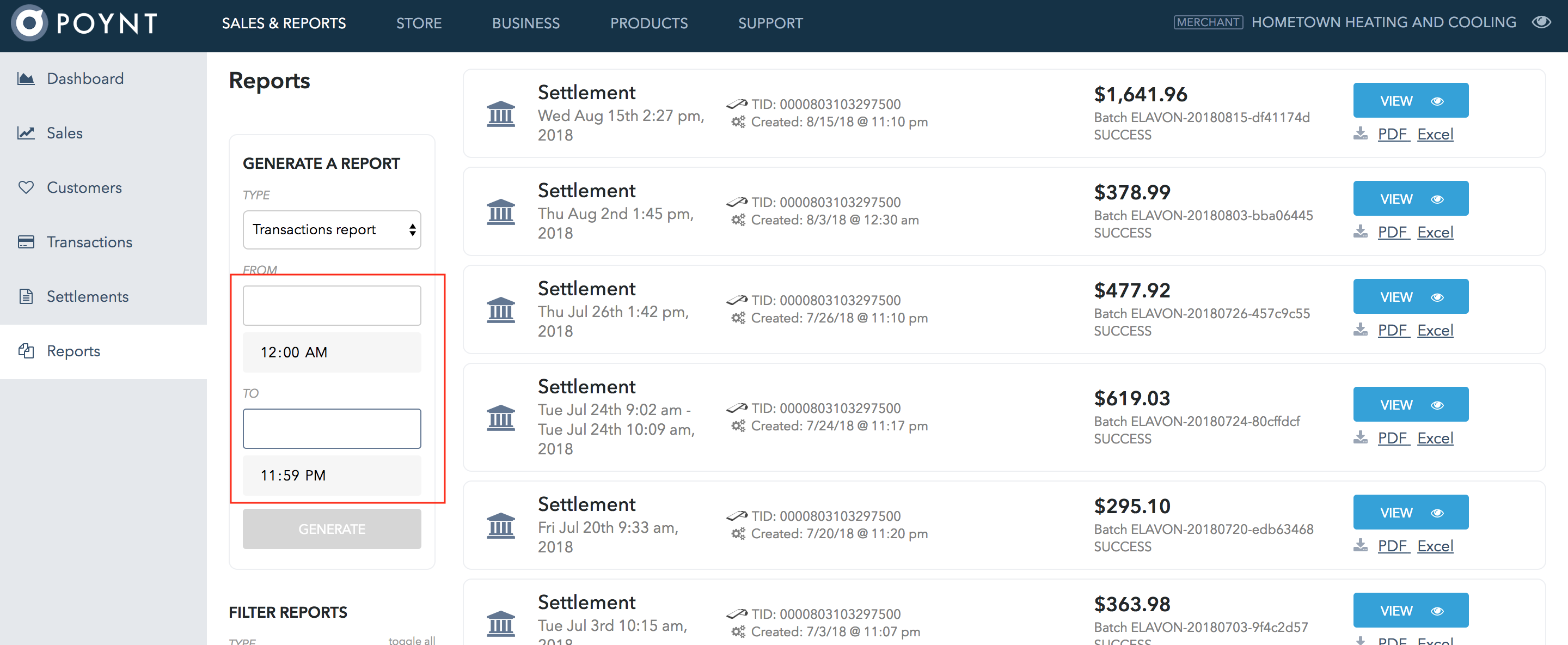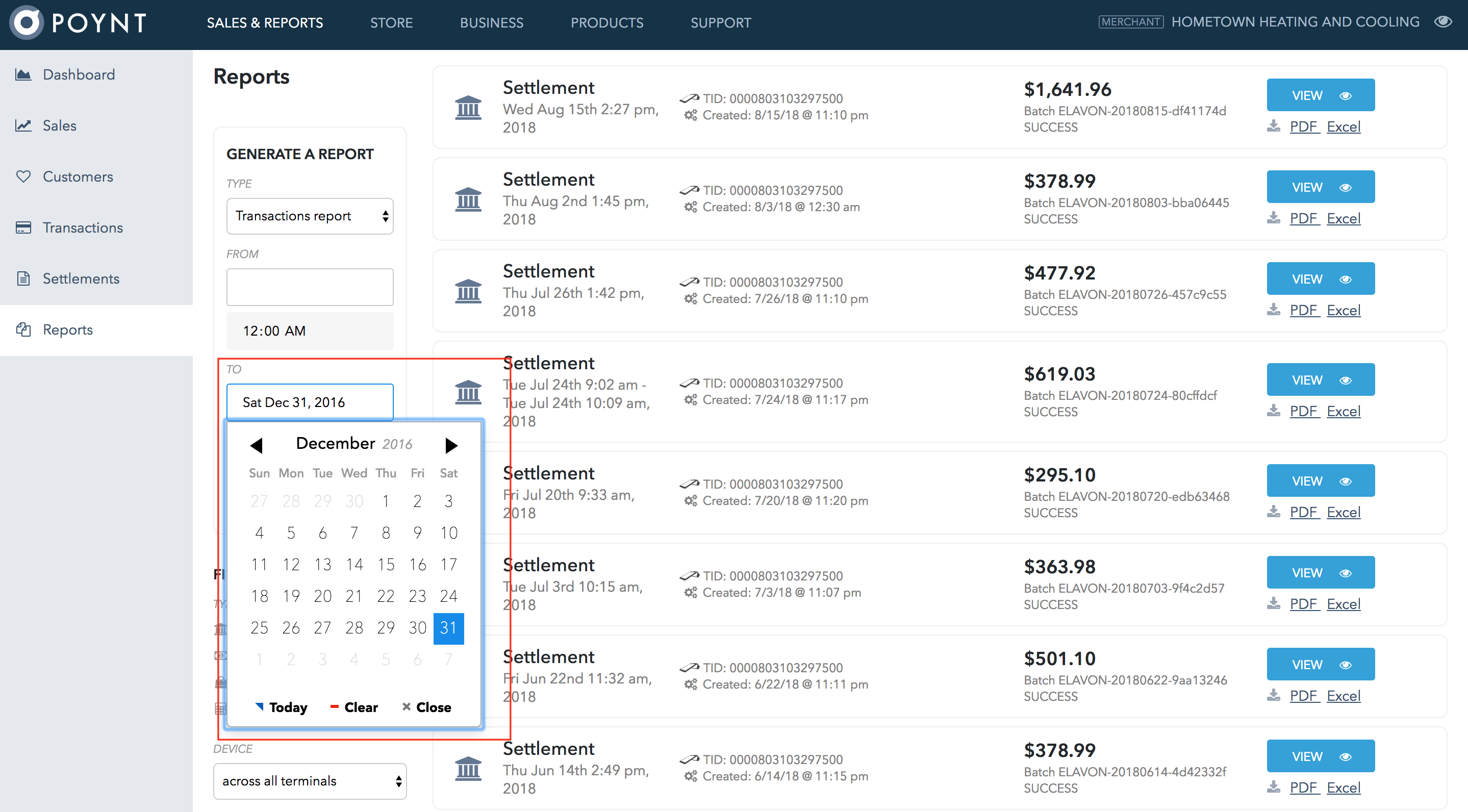 3. After filling in the From and To fields, click on 'GENERATE' to generate the transaction report.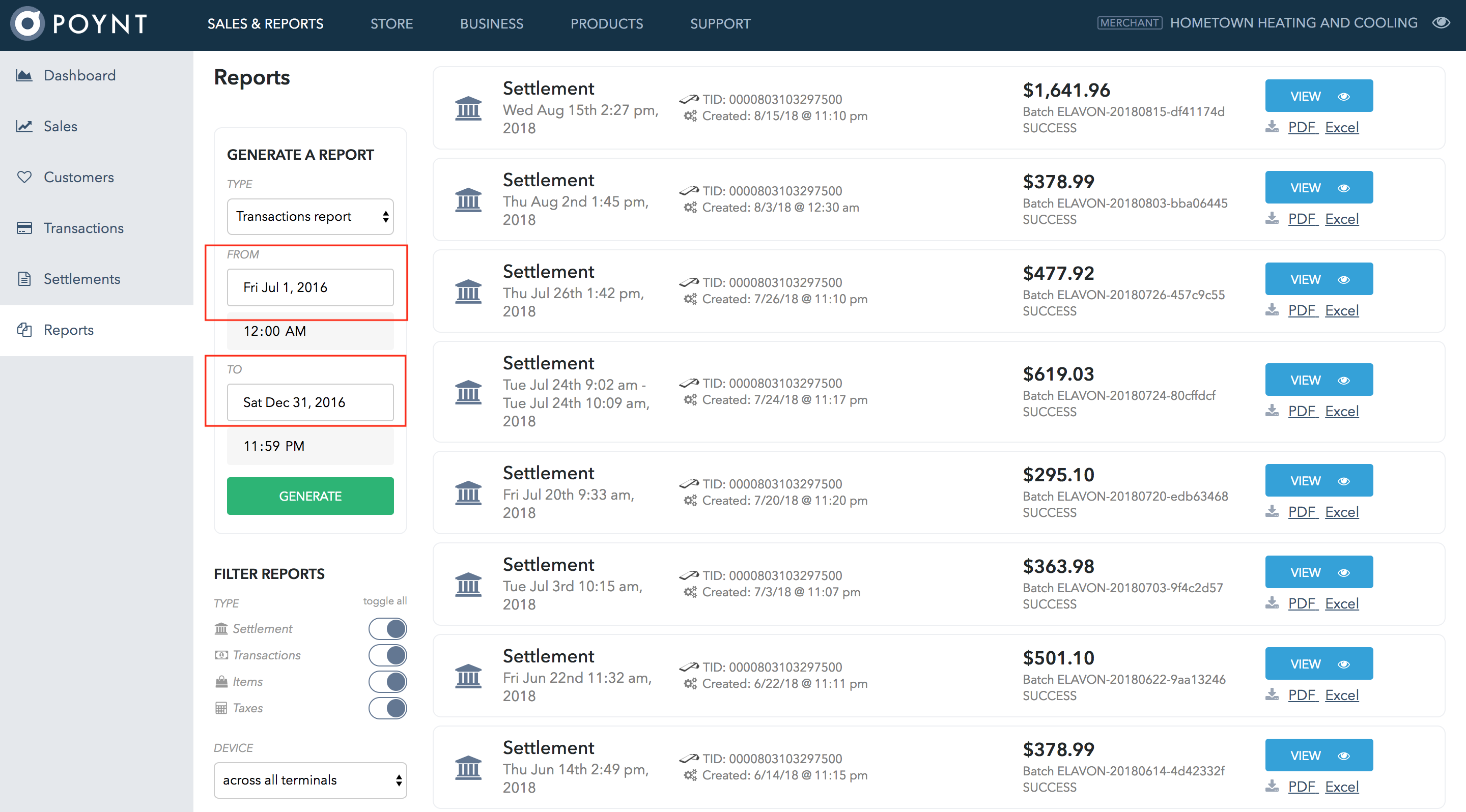 NOTE: At any given moment, a transaction report can be generated only for a 6 months period. To generate a report having transactions information for more than 6 months, you'll have to divide it into batches.  For example, if you want to see all transactions from January 1, 2018 to November 30, 2018, you will have to generate two transaction reports:  one from Jan 1 - June 30 and one from July 1 - Nov 30.