The Poynt Smart Terminal, equipped with a built-in printer, utilizes thermal printer paper to print receipts and Settlement reports.
Thermal printers do not utilize ink, so that won't require any replacement. You will, however, need to order receipt paper rolls to continue to print paper receipts.
Purchasing Paper Rolls- US merchants
Purchasing receipt paper rolls for your Poynt Smart Terminal is easiest done online using your Merchant HQ portal.
Step 1: Sign into Poynt HQ and select the 'App Center'.
Step 2: Then, 'Accessories'.
Step 3: Enter the info required under 'Edit billing info' to enable any orders you want to place (recommended for Subscription).
Step 4: Choose to either 'Start Paper Subscription' or 'Buy Paper Now' option to receive paper rolls. The Paper Subscription will schedule regular monthly deliveries of paper rolls to the Shipping Address on file.
Using the Buy Paper Now option will send a one-time shipment of the quantity you request to the Shipping Address on file.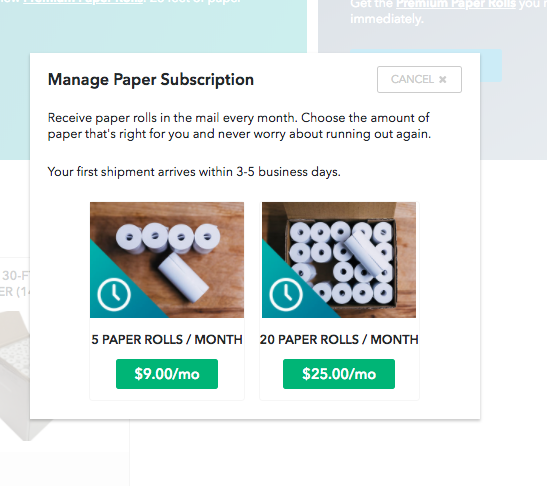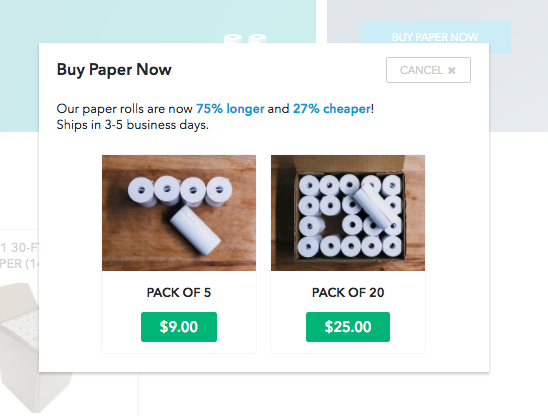 Note: You can also order paper from the Poynt Amazon store: Rolls are available in packs ranging from 10-200.
Purchasing Paper Rolls- Canadian merchants
If you are a Canadian merchant, use the following link to place an order.