You can customize the background image on your Poynt Smart Terminal.  Log in to your Poynt.net account and click on Business > Manage Store.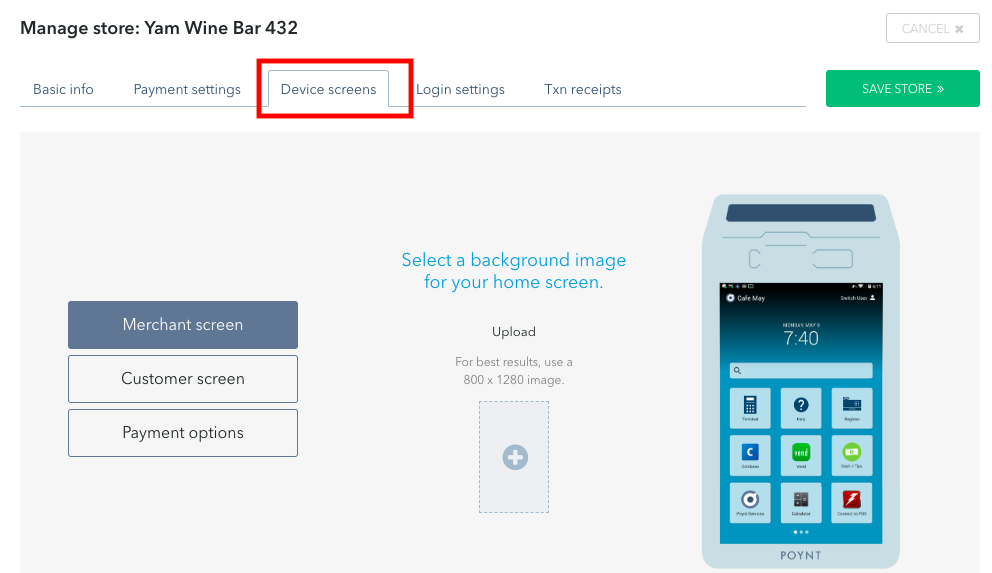 You can upload a background image for the merchant-facing screen or the the customer-facing screen or both.
Below are the specific image sizes recommended for the best fit:
On the merchant screen:
800 width x 1280 height
On the customer screen:
800 width x 480 height
Images can be either .png or .jpg files.