You can customize the background image on your Poynt Smart Terminal. You can upload a background image for the merchant-facing screen, customer-facing screen or both.
Uploading Merchant/Customer screen background:
1. Log in to your Poynt.net account, from the left side menu select Store Settings.
2. From the top menu click on Device Screens tab.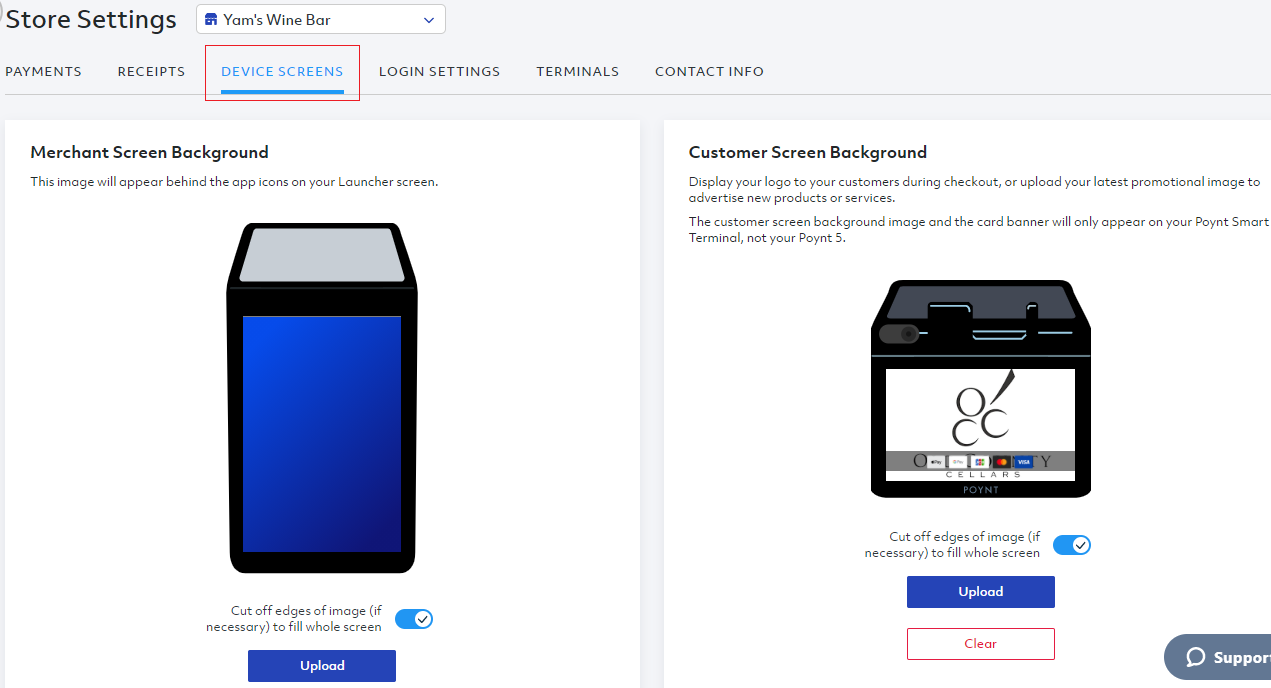 3. Click Upload, and choose your image from your desktop. Please review the following specific image sizes recommended:
On the merchant screen:


800 width x 1280 height (Images can be either .png or .jpg files.)

On the customer screen:


800 width x 480 height (Images can be either .png or .jpg files.)