Once you've added a Terminal User, you may quickly switch between users on any screen using the swipe-down settings menu. 
Step 1: Using your finger, swipe down from the top of any screen to access the swipe-down menu.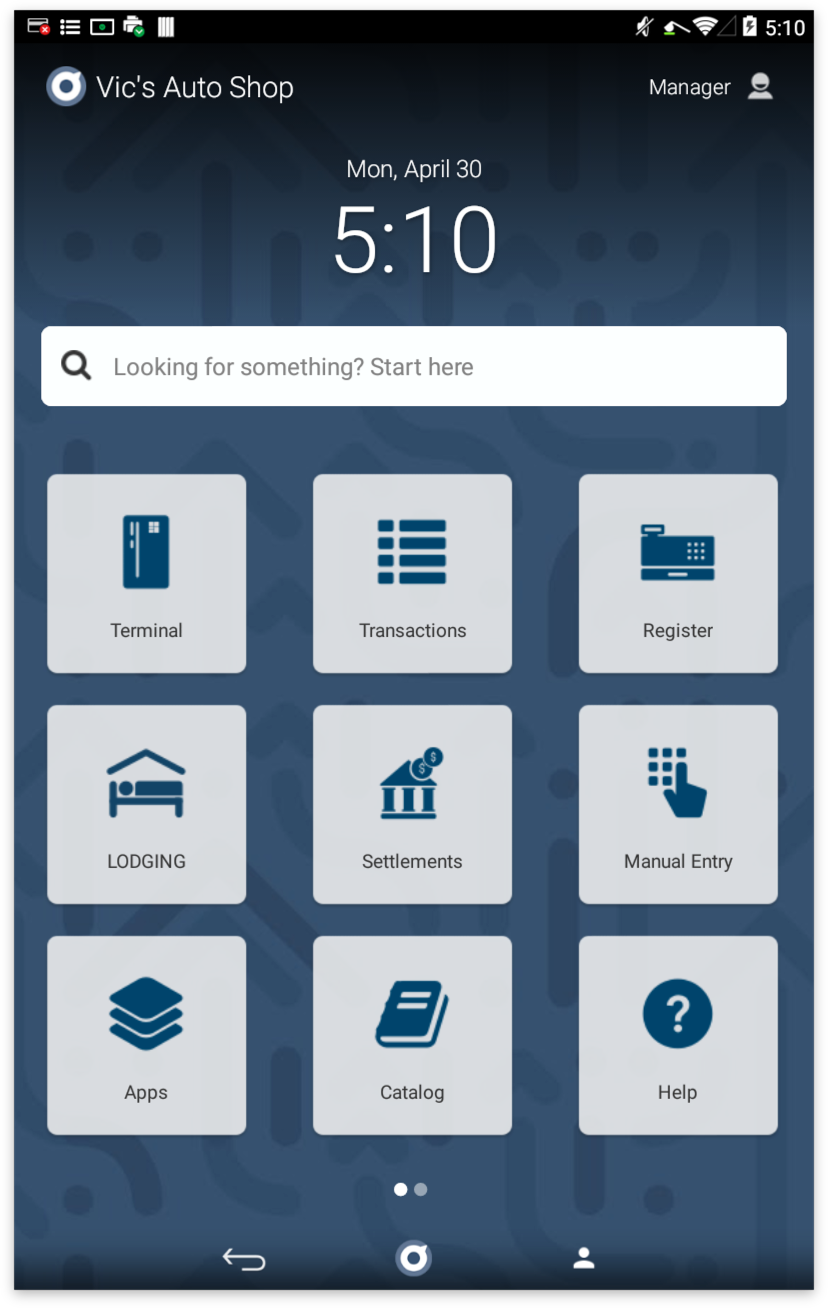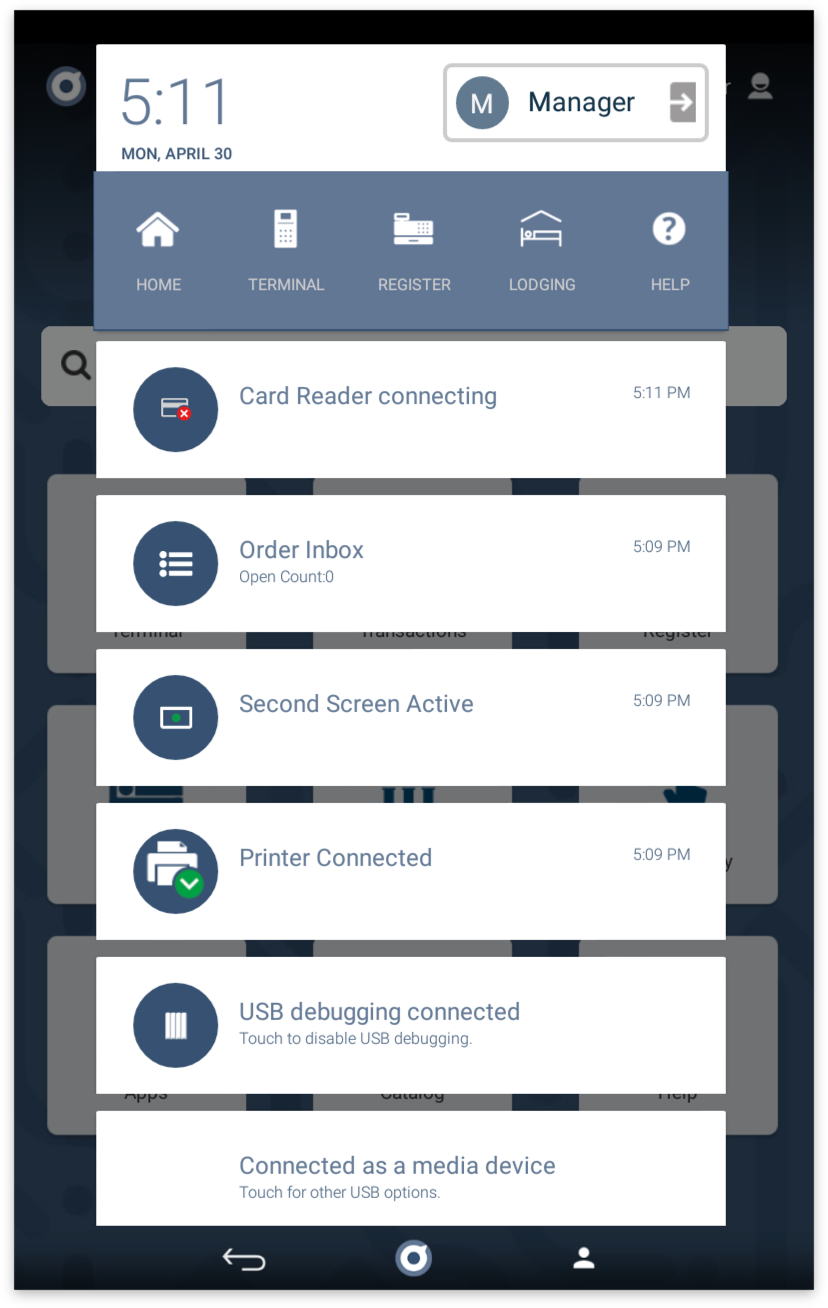 Step 2: Tap the square in the top right corner displaying your current user. This will prompt the user selection menu. Once you select the new user, enter the password to complete your login.