Under the Account & Settings tab on your Merchant HQ, you have the ability to view and manage business settings, store settings, and manage your team using the terminal users and the web users tab. 
To update the address on your printed receipt, log in at Poynt.net and select the Account & Settings Tab. Then, select "Manage Store". 

On the Basic Info Tab, update the business address and phone number as needed.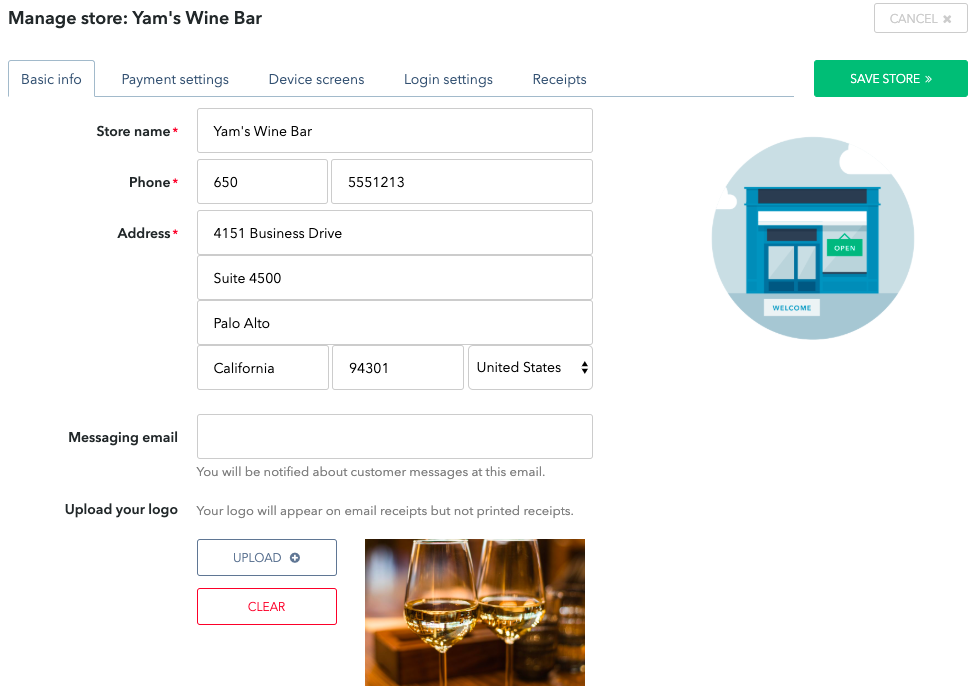 You can verify the changes in the Receipt tab: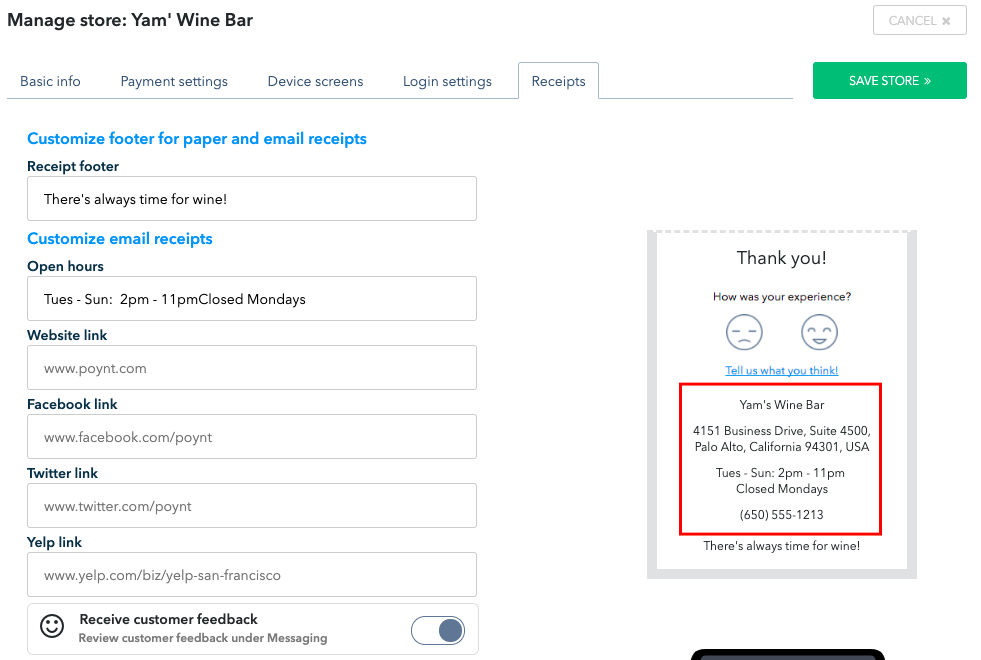 Click Save Store.