In this section, users will be able to access to terminal information, timeline activity and terminal actions.
Step 1: In the reseller portal page, go to Terminals tab.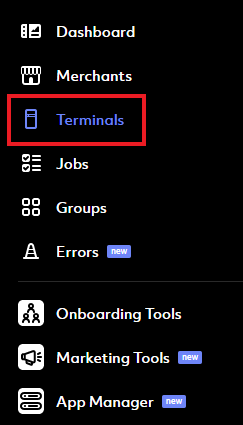 Step 2: Apply a filter to search for terminal, once listed select Manage button.

Step 3: Information such as terminal's location, serial number, current OS release version, last check-in, battery life, network connection status, last transaction and declines will display in this section.

Terminal Timeline Activity
The timeline activity is broken by various categories to filter the information.
Step 1: Select the date, either All time or Custom Date Range.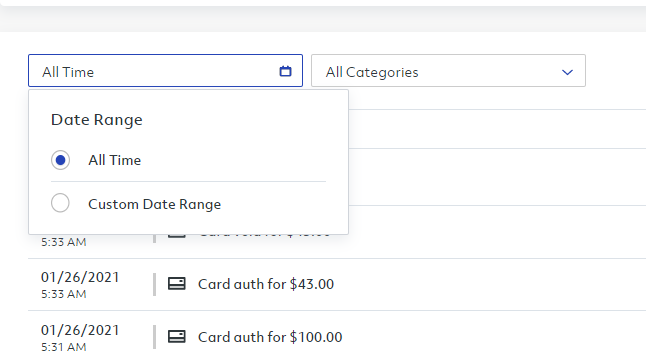 Step 2: Select either specific categories, or all categories.
Transactions: All transactions performed by merchant
Errors: Key & tamper, API errors, Kernel Panics, Crashes, ANRs
Reporting: Web actions, Comments, Web bug reports, Screens and Videos
Lifecycle:  Monitors the successive recurrences of the device during its lifetime such as Cloud Messages, Shutdowns and Boots, Activations, Device Sign ins, App installs, Builds/OTAs, etc.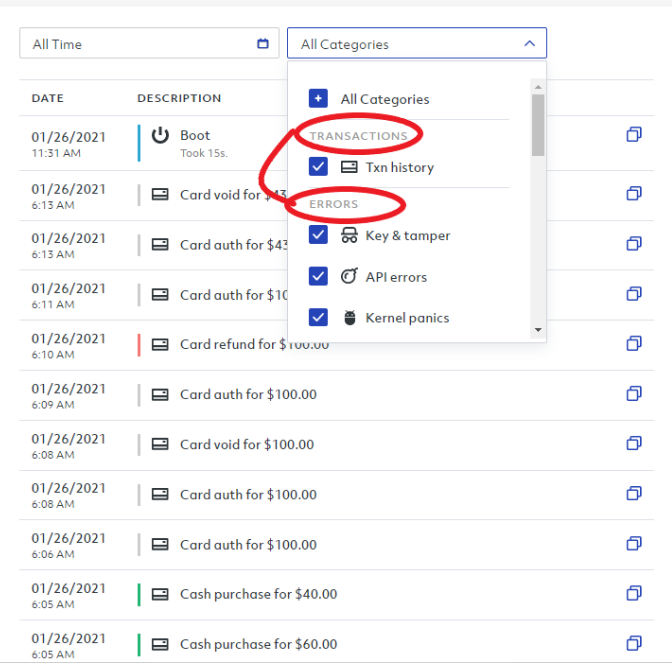 These actions allow you to monitor and send commands to terminals to further troubleshoot. Click here to learn more about how and when to use each action button.