Cancelling/unsubscribing any app will prevent future charges. In Poynt, you have the ability to unsubscribe from Third Party Apps(eHopper, Time clock, eGiftify and F4 Gift Cards, etc.)
Step 1: Sign in to Poynt.net web portal account, and click on App center tab.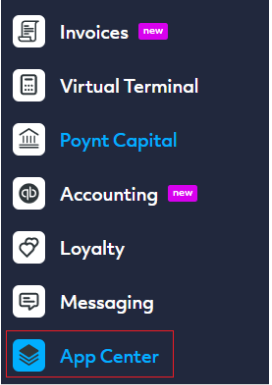 Step 2: Select Your Subscription button, and you will see listed in the Marketplace apps (third party apps) current subscriptions. Click on Cancel Subscription.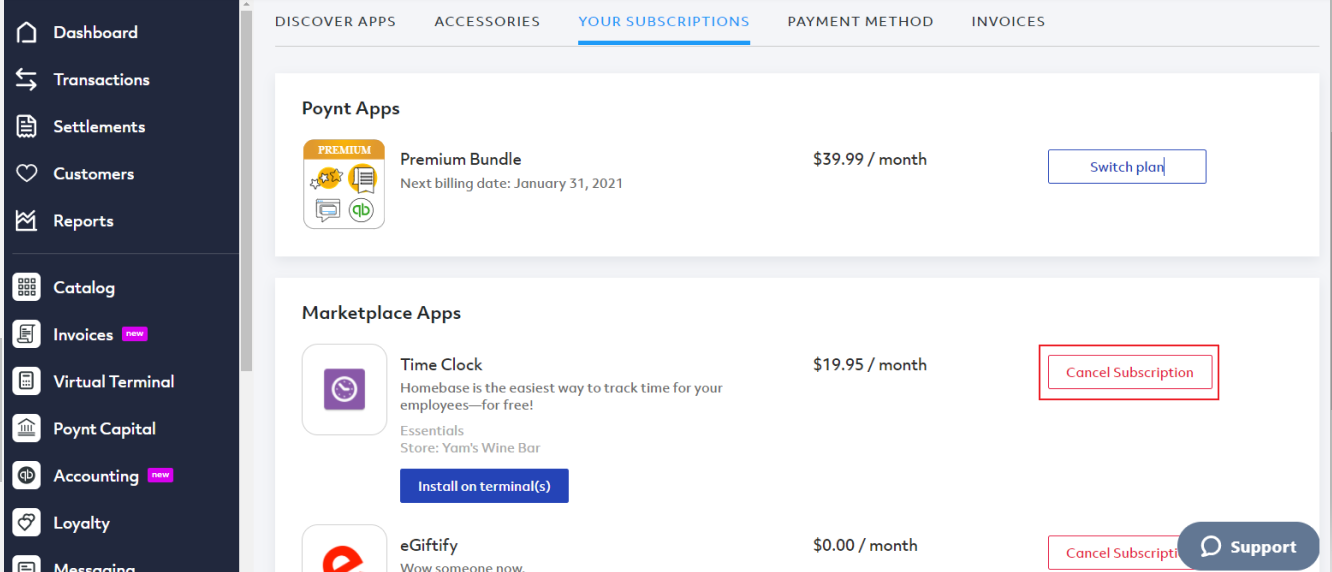 Step 3: From the pop-up message select OK.