If Alipay has been enabled on your Poynt account, you will see the ability to select Alipay whenever you are accepting a payment. Additionally, users will see your business name in a list on their Alipay app of businesses who accept Alipay. 
Accepting an Alipay Payment
Step 1: From the Terminal or Register app, launch your payment screen by selecting Charge.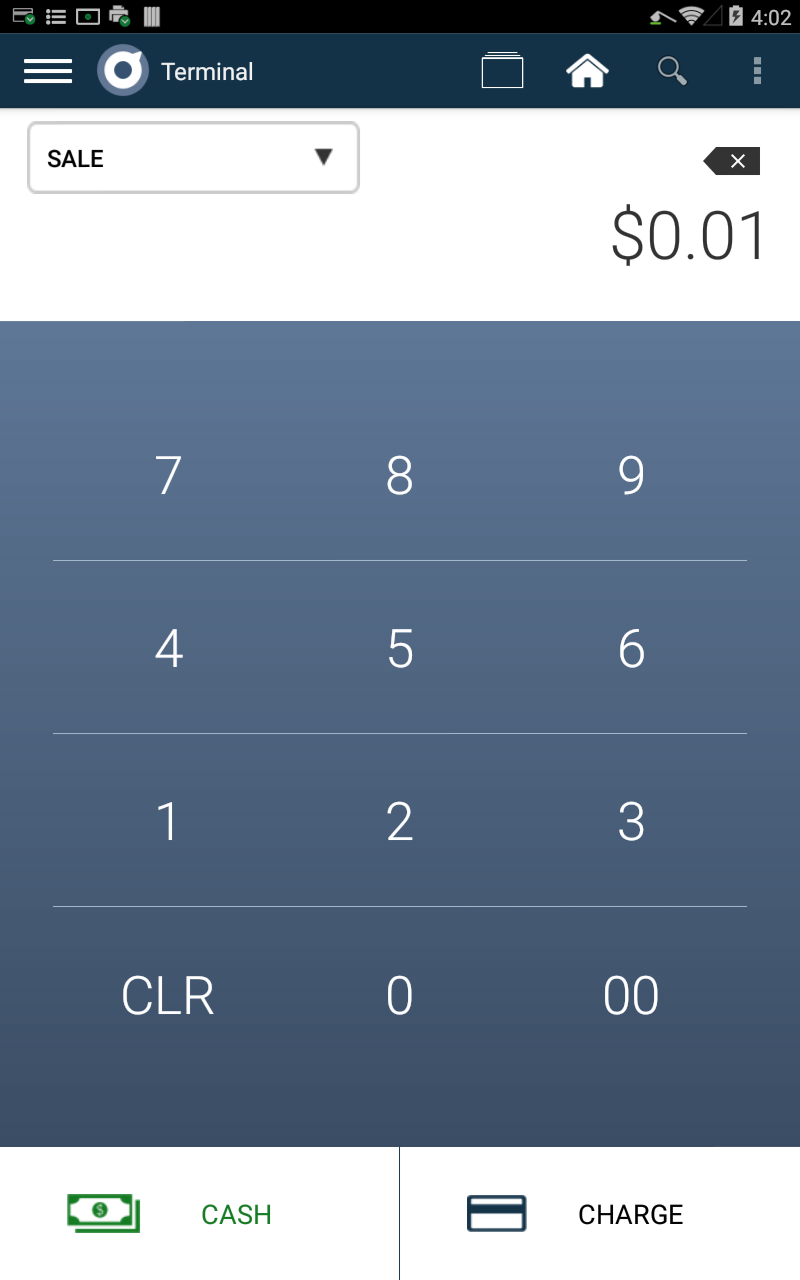 Step 2: Tap Credit in the top right corner to swap payment methods. Select Alipay.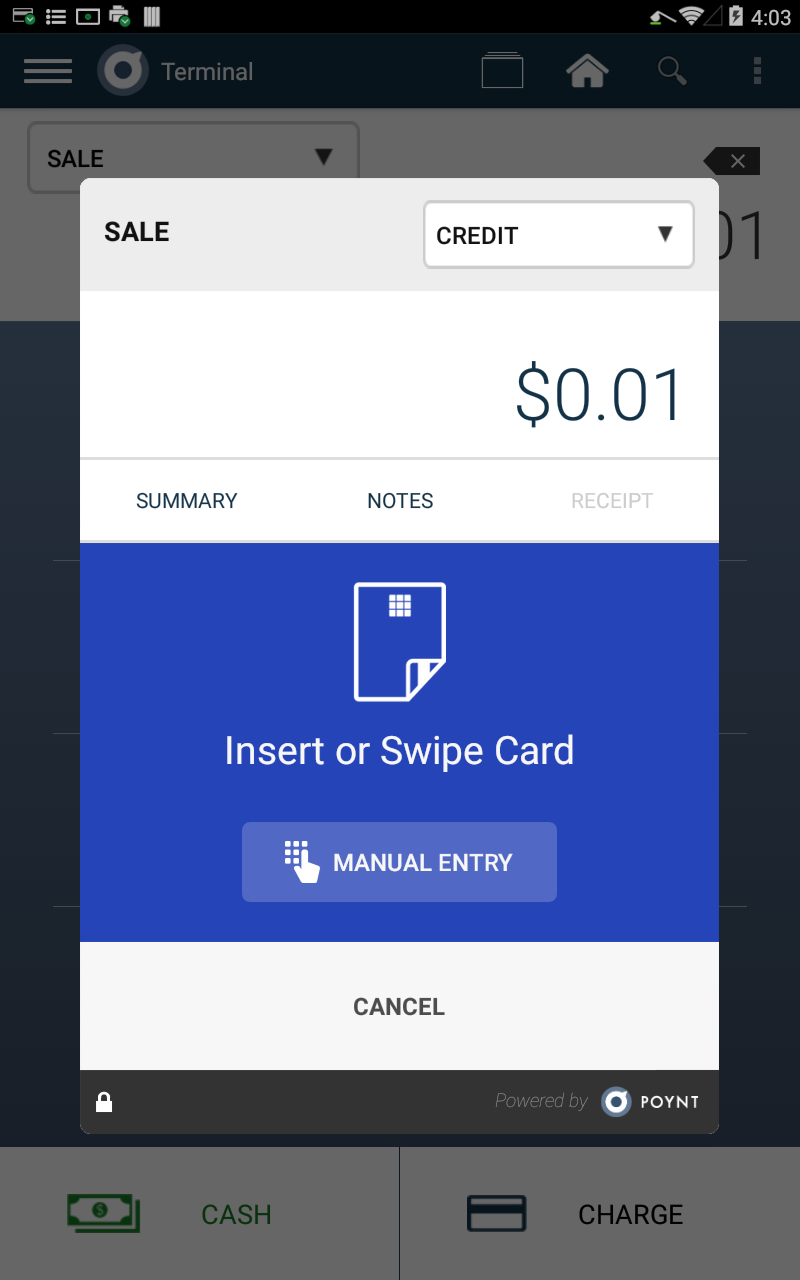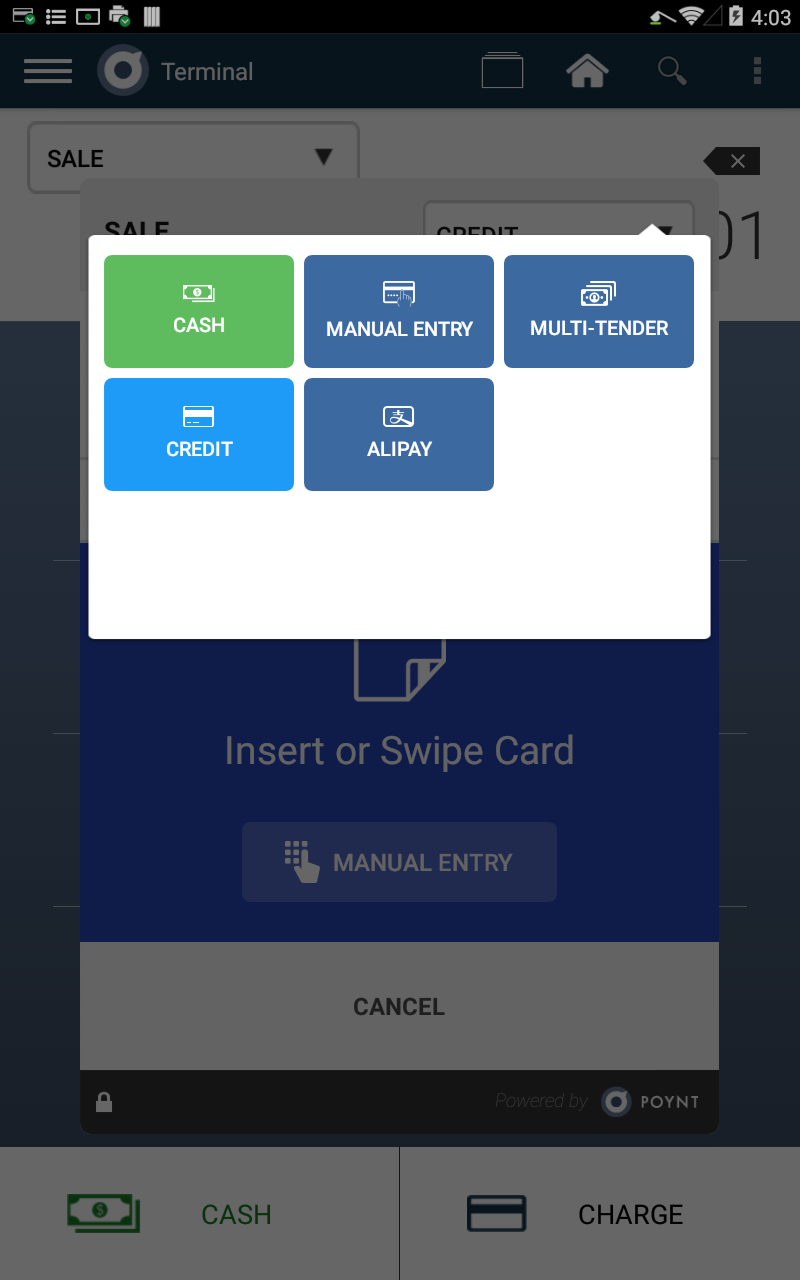 Step 3: Scan the customer's Alipay QR code using your merchant-facing camera.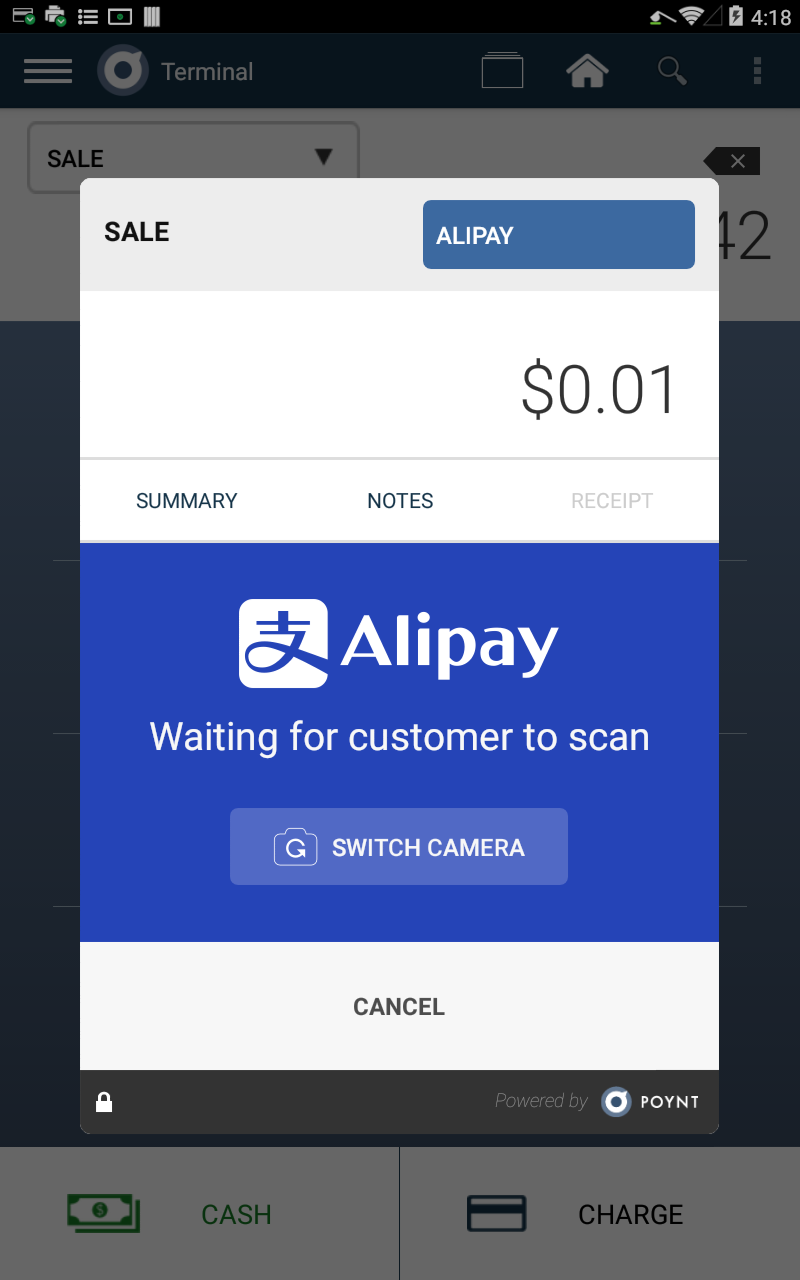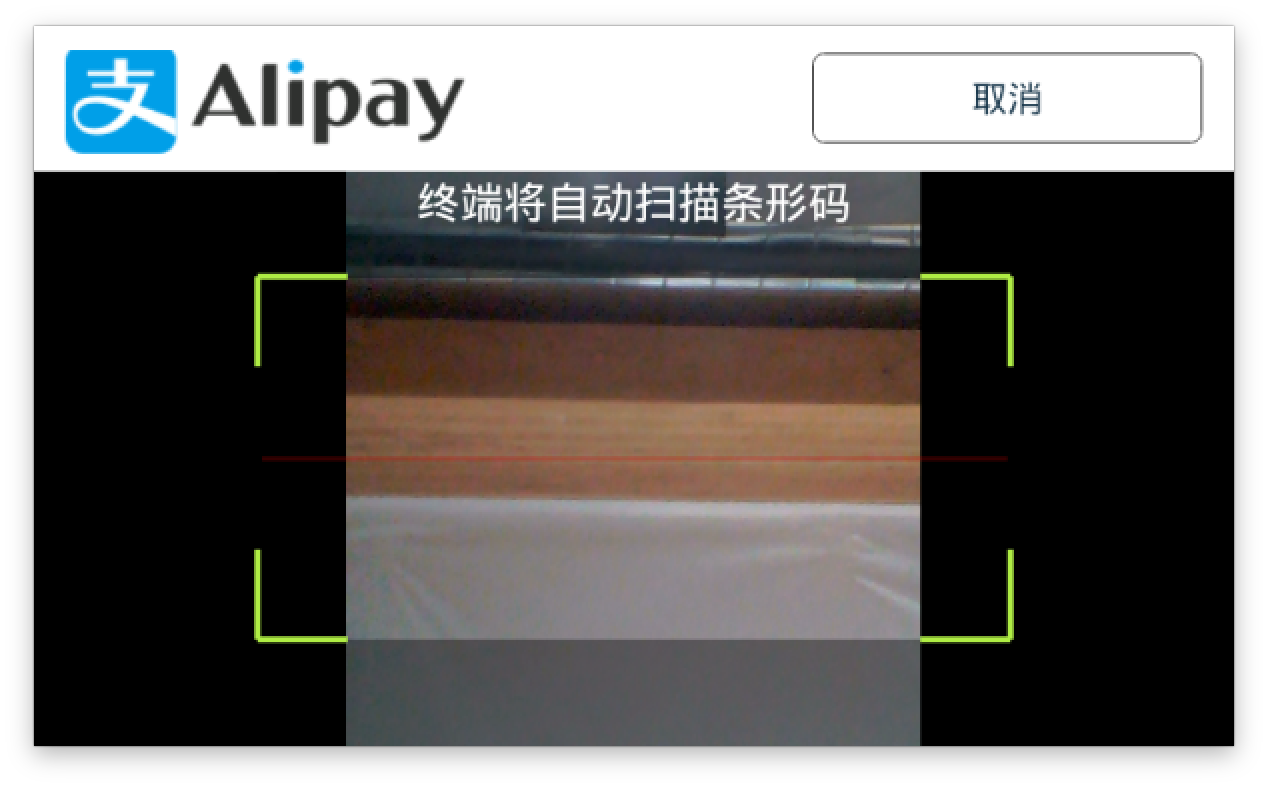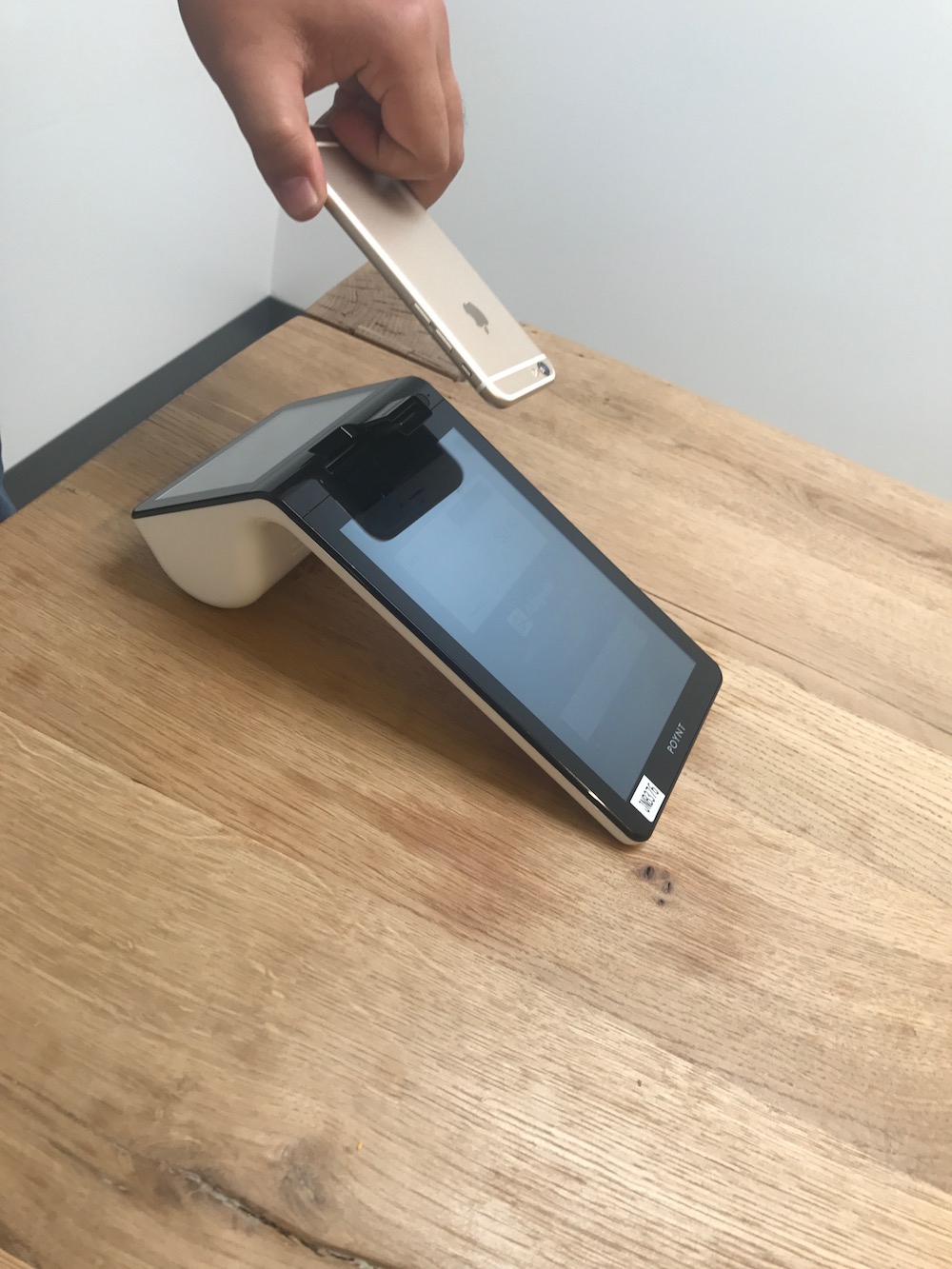 Step 4: Once the QR code has been successfully scanned, the following screens will indicate a successful authorization - now you can ask your customer to select their receipt type.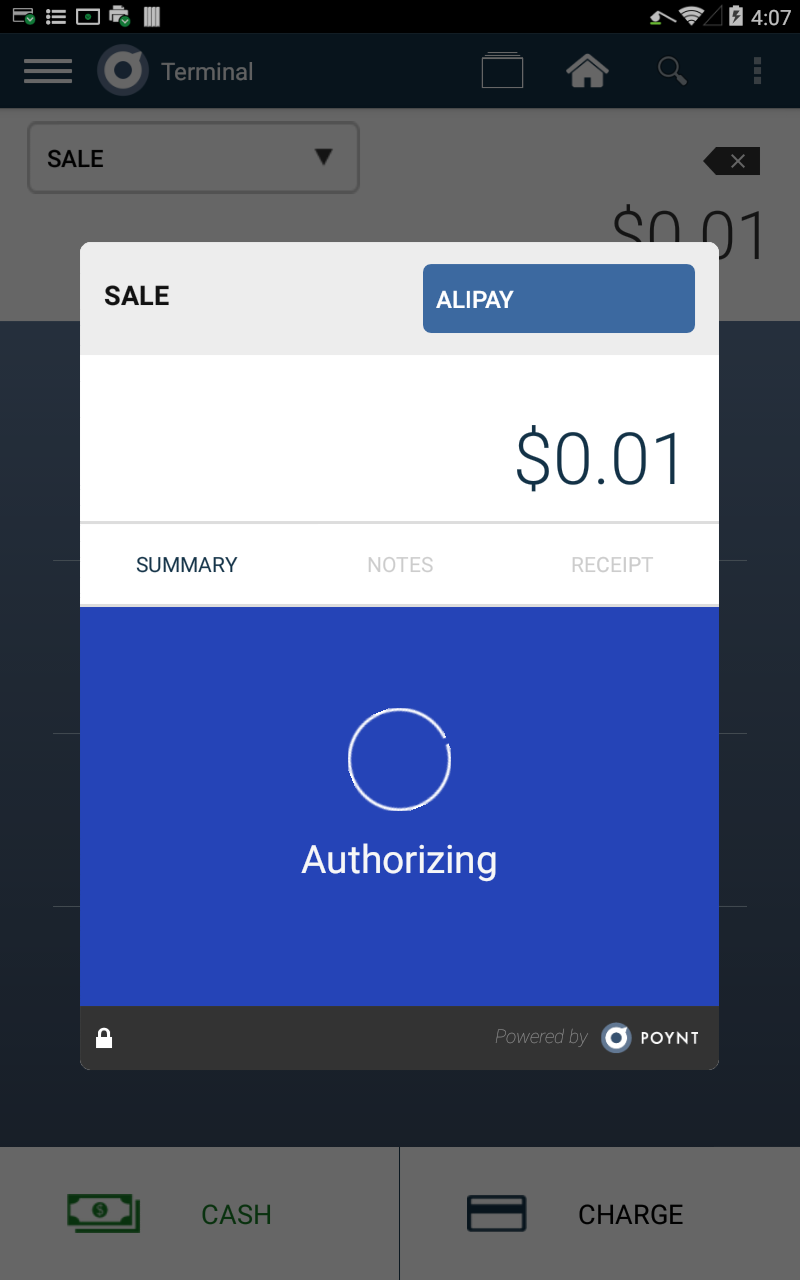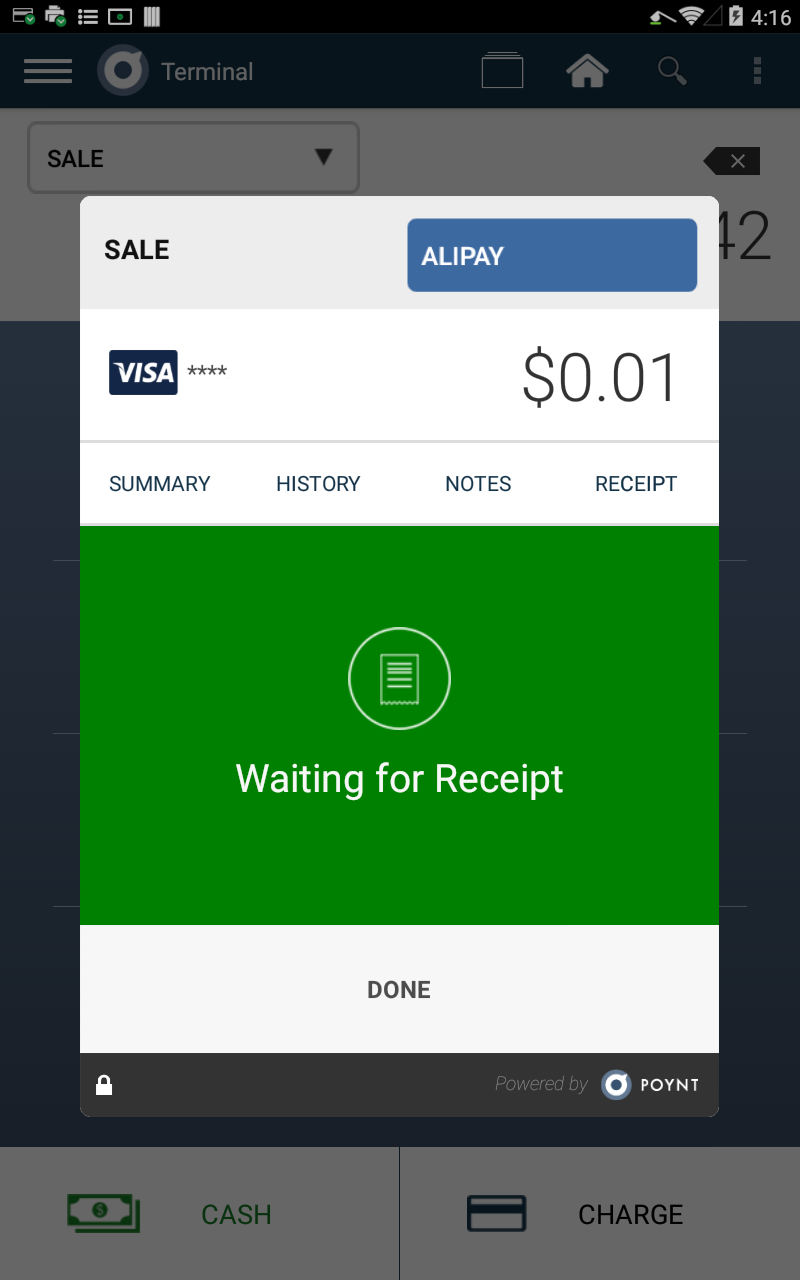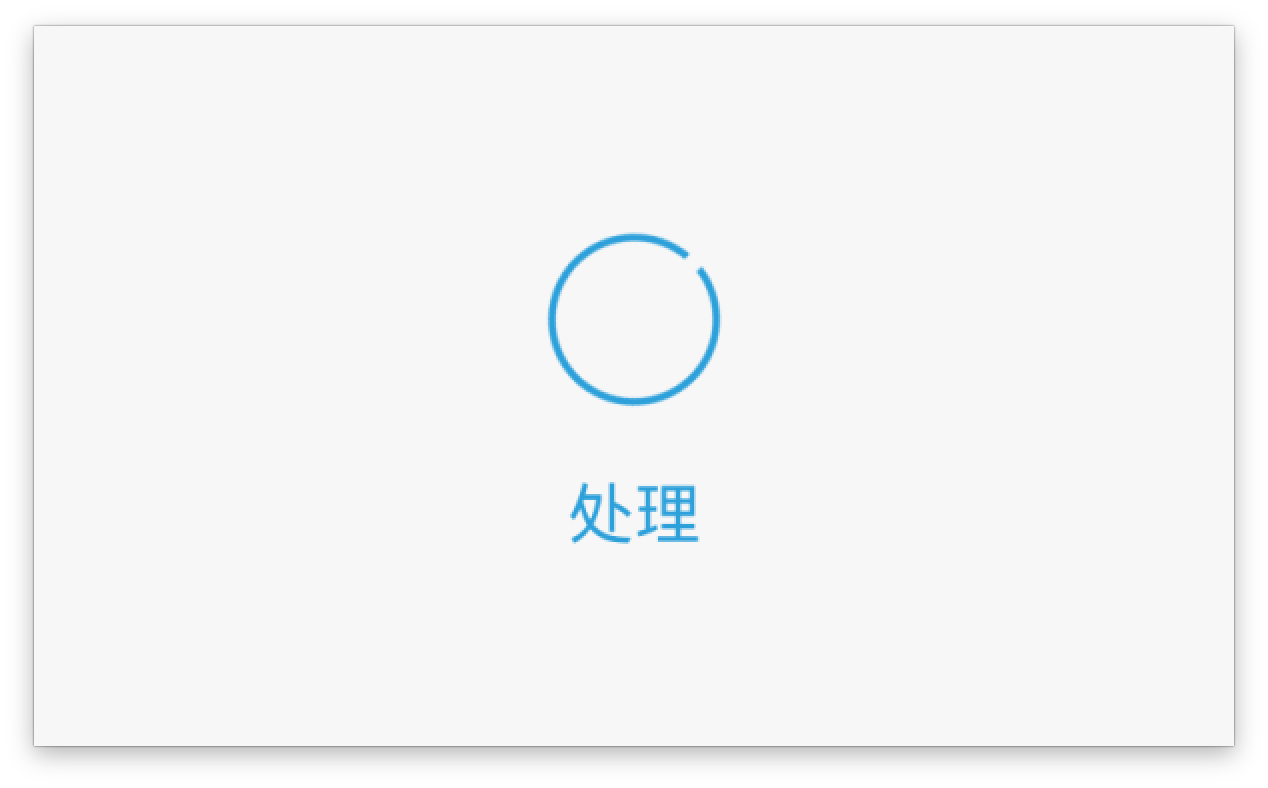 .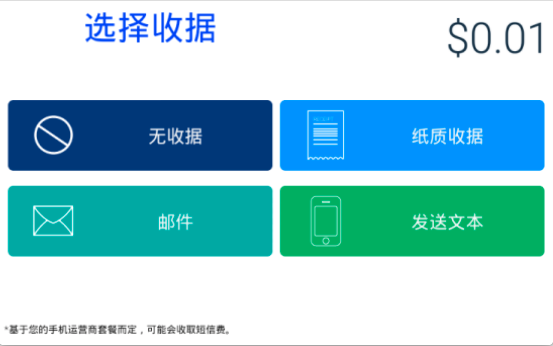 Step 5: Get ready to process another Alipay transaction!
*Standard card processing fees apply