Terminal and Web users can be created by logging into Poynt.net (https://poynt.net/business/stores).
Along the left-hand side, you'll see a tab called Device Users. This is where you manage your team and the settings they have access to when using the Terminal.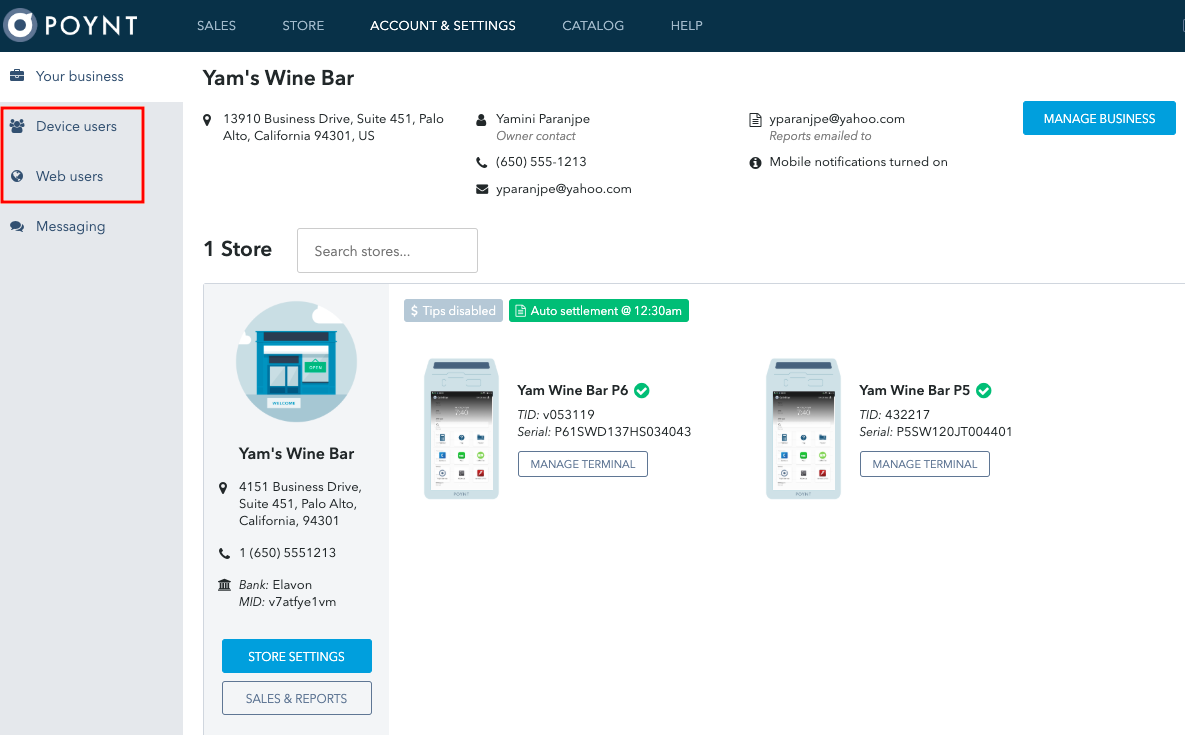 Adding Device User:
Simply select the Add Device User button to get started.

Enter the user's information. Select "Employee" or "Manager" if you want to restrict their activities, or "Owner" if they are to have access to all functions.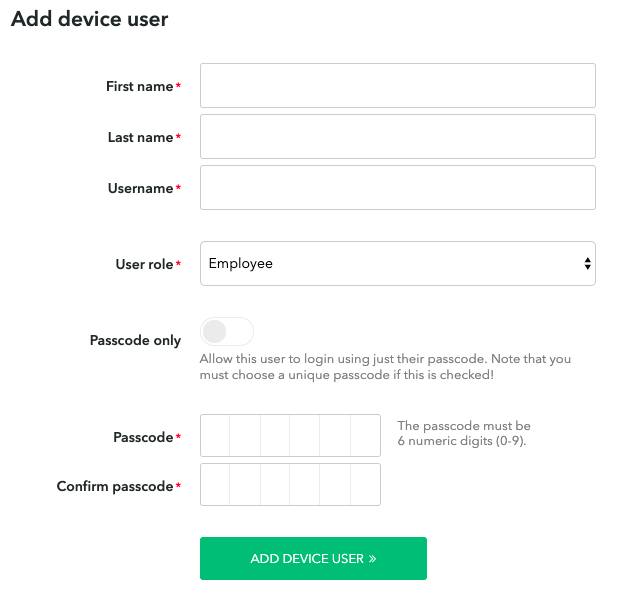 Once created, the user will be able to log onto the device and process transactions as needed.
NOTE: If you are on the Basic plan, you can have up to 5 device users. Advance and Premium plans offer you the ability to create more device users.
On the Home screen of the device, the name in the top right corner will indicate which user you're signed in as. You can swap users on the terminal quickly by selecting this icon and choosing the user you'd like to log in from the menu. Once you select that user, you will be prompted to enter the user PIN.
Adding a Web User:

Along the left-hand menu, you'll see a tab called Web Users. When a user is invited and creates their login, they will be able to access all of the reports, settlements, and settings that Poynt HQ offers. Please note this and only provide access to store owners and managers.

Once the web user accepts the invite and creates an account, you can adjust that web user's access. They can be set up to access all stores under the MID, or just a specific store. Edit this setting by selecting the gear icon and toggling off the "Can manage all stores" settings.
Once that setting is deselected, the applicable stores will be visible below that setting so that you may adjust accordingly.
NOTE: Terminal users will not have access to Poynt.net unless you specifically add them as a web user. For further instructions on how to add terminal and web users using the new HQ version, click here.