Merchants can easily connect to the internet either with a secure WiFi connection or ethernet. Or, if you have a 3G/4G enabled device, you can connect to a mobile network.
You will be prompted to Connect your device upon activating. 
Step 1: When you turn your device on for the first time, it will automatically prompt you to connect to WiFi. To adjust your WiFi settings simply go to the Home screen and swipe down from the top of the screen.
Step 2: Select WiFi button
Step 3: The WiFi connection you select must be secure to be able to process payments. This means that it must be a WPA, WPA2, or WPA2 PSK network and password protected. (P61, P6B, and P5 terminals are not compatible with WPA3)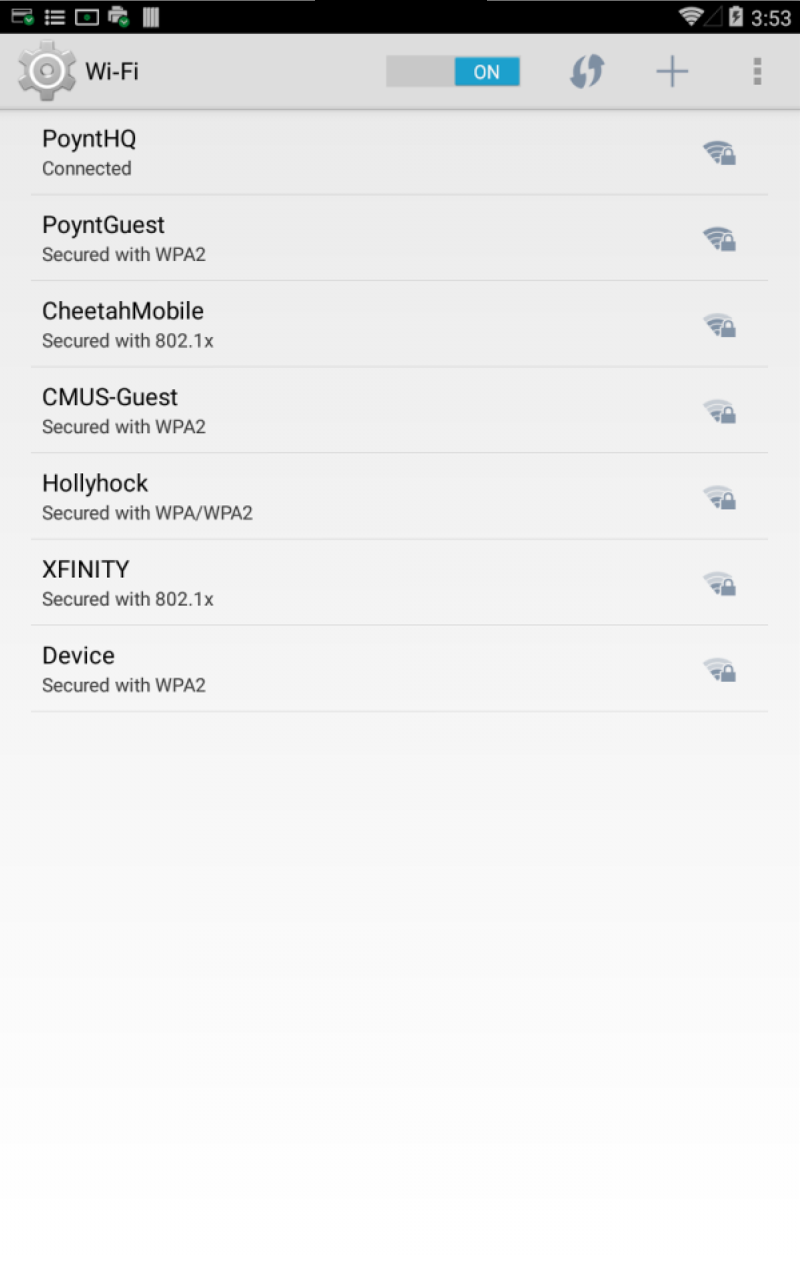 To configure additional networks after activation, you can do so by using the swipe-down menu to access settings, swipe across, and select WiFi, Ethernet, or 3G/4G.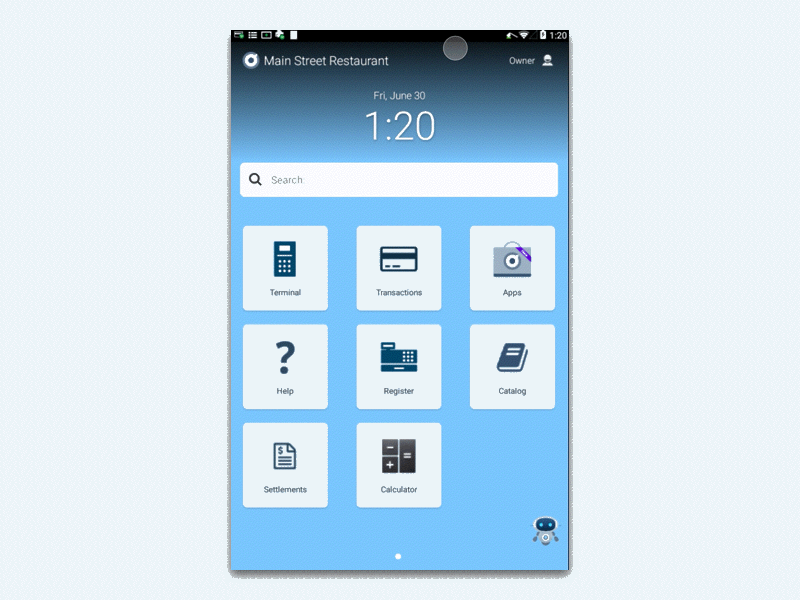 For details on how to connect via Ethernet, click here.