Demo Mode is available for Terminals that have not yet been activated. This enables sales reps to demonstrate the smart terminal features to a merchant without needing to be activated or connected to a secure WiFi.
Step 1: Select the language as English.
Step 2: Select Demo Mode icon from the top left corner of the screen. You will see a prompt explaining that once you enter demo mode, you will only be able to perform transactions for demo purposes.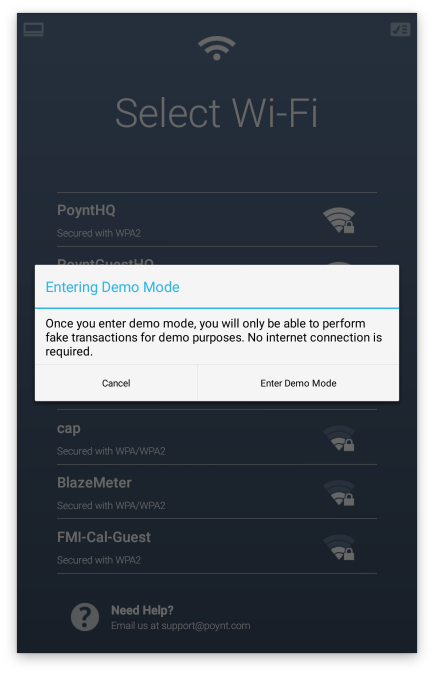 Step 3: Once you select Demo Mode, you will see that a purple bar is displayed above both the merchant and customer facing screens.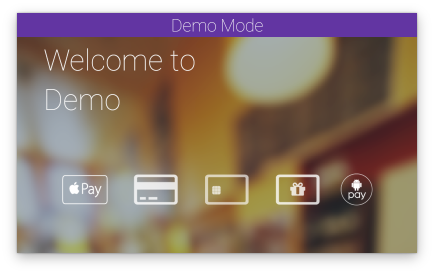 Once you're in Demo Mode, you may exit and activate at any time. But if you want to return to Demo Mode, you will need to be sure that your device is not currently activated. 
Please feel free to reach out to our Poynt Support team with any questions about Demo Mode.