The language setting on the device is typically set in the activation process.  However, you can update the language settings on your device as your needs change.
The languages offered are: 
- English
- Brazilian Portuguese
- Spanish*
- French*
- Mandarin*
*Availability may vary by your reseller organization - please reach out to them for more information if you don't see these in your settings.
Selecting Language on Terminal: 
1.  Swipe down on the home screen and select Settings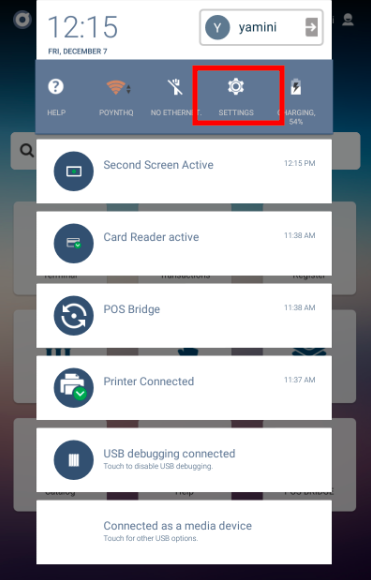 2.  Click on About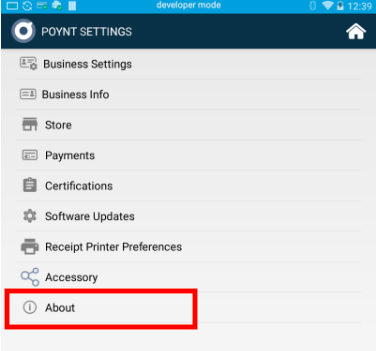 3.  Click on Language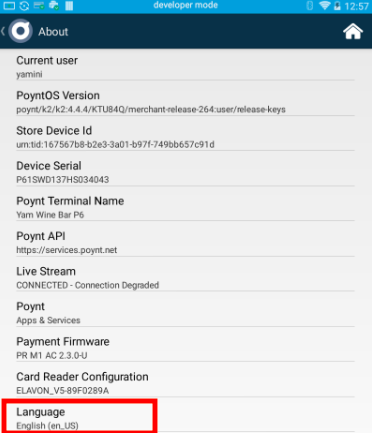 4.  Select the language and Save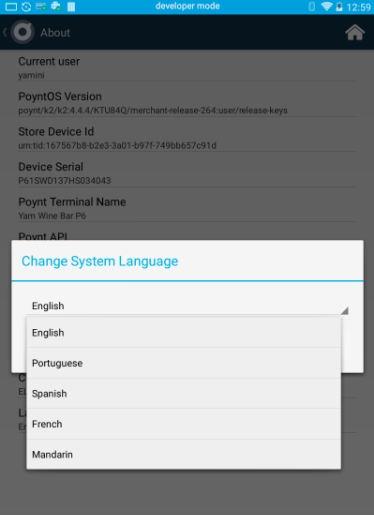 Selecting Language on Poynt HQ and Reseller Portal:
Poynt HQ may easily be translated into Spanish, English, or Brazilian Portuguese. Please reach out to the Poynt Support Team for assistance enabling these language settings.