In-App Contact Info
In Poynt Apps, after selecting an app you'll see a Contact button along the bottom. This contains the developer's contact info. Questions pertaining to features and functionality, as well as any issues you encounter, should be directed to the developer using this contact info.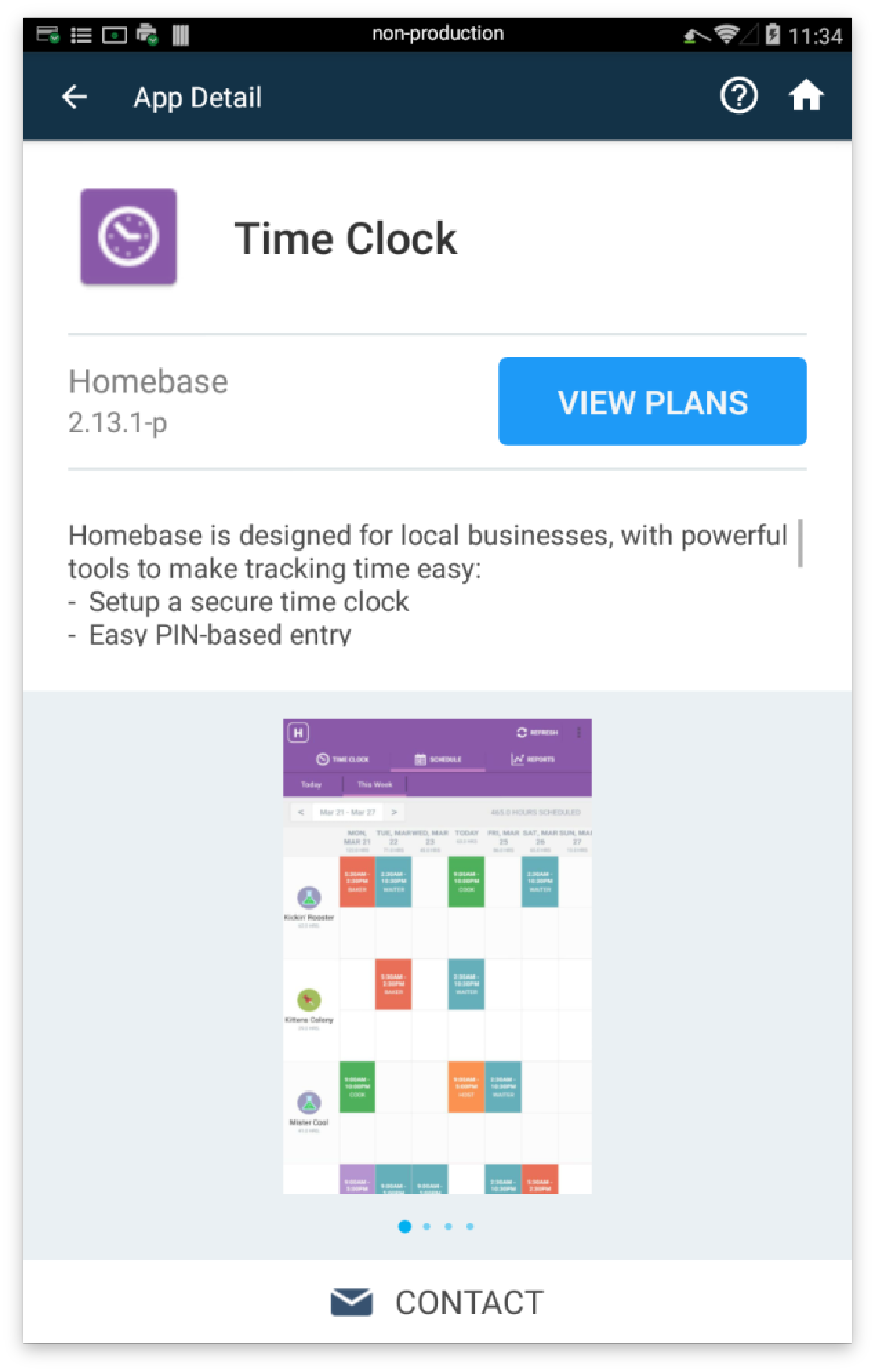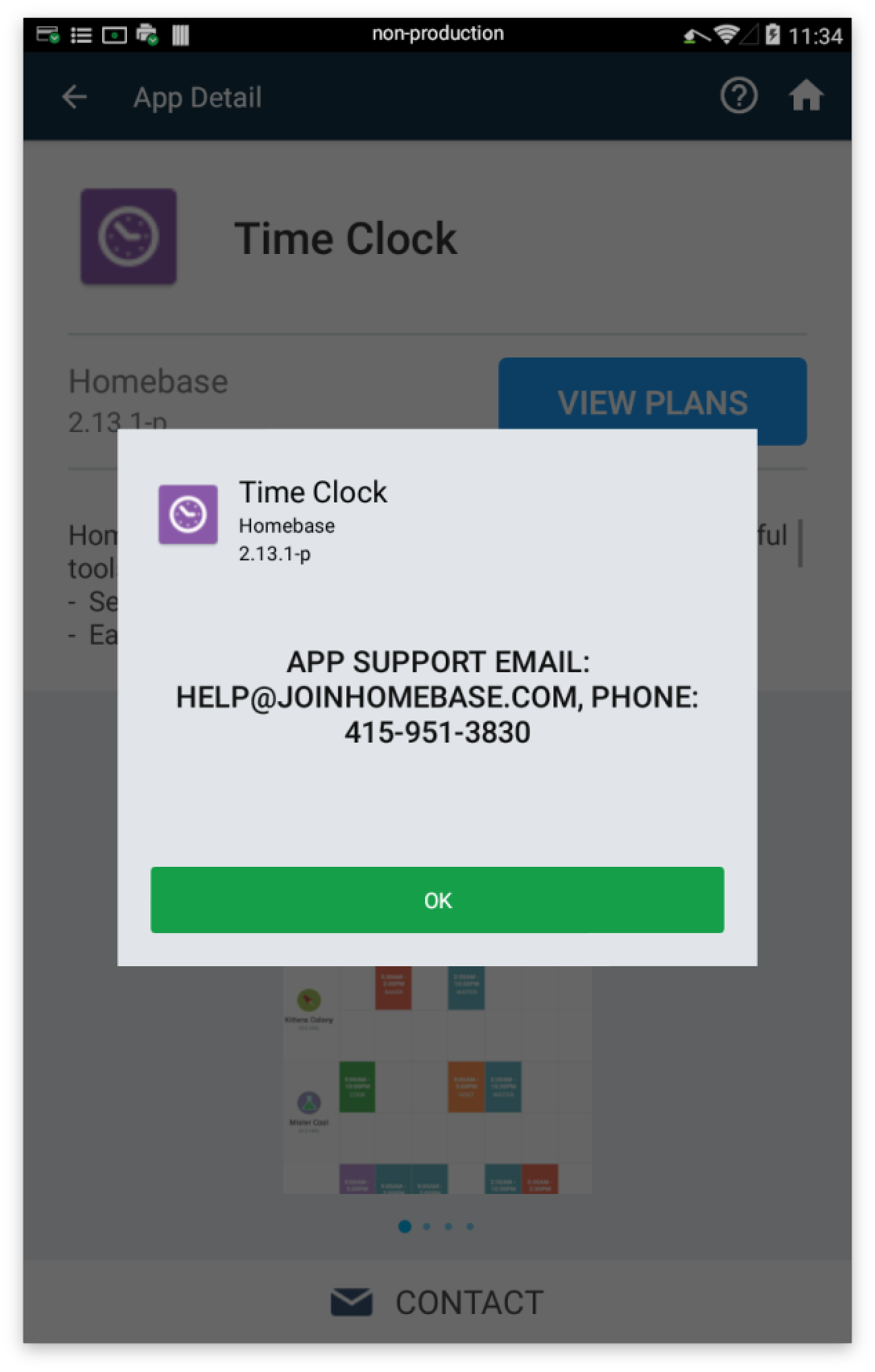 App
Developer
Email Contact
Phone
Lightning Register
TouchSuite
support@touchsuite.com
800-793-3250
eHopper
eHopper
support@ehopper.com
 
Pay at Table
eThor
support@ethor.com
888-958-5685
Applova
Applova

support@applova.io

 

650.242.9992

Homebase
Pioneer Works
help@joinhomebase.com
415-951-3830
Kitchen Display System (KDS)
Appkogent
support@appkogent.com
 
Cash & Tips
Appkogent
support@appkogent.com
 
Inventoread
Appkogent
support@appkogent.com
 
Customer Connect
Customer Connect
support@customerconnect.biz
972-325-7261
DataSync
Poynt
support@poynt.com
 
Poynt HQ
Poynt
support@poynt.com
 
Sky Craft
Silver Sky
Soft Services Inc.
support@silverskysoft.com
 
List Builder
Abreeze
help@abreezetech.com
 
OrderMax
KINGDON
info@kingdon.me
 
Quick Start Guides
If you're just getting started with an app, we've also created quick-start guides for some of the most popular apps in the Poynt Help app on your Poynt device. Simply go to Help and select Guides, and then Apps to find those quick start guides.  
Poynt App Store Questions
With any questions about how Poynt Apps store works, downloading an app, and billing works, please reach out to Poynt Support at support@poynt.com. 
List of 3rd party apps
For a list of 3rd party apps offered, please click here.